If you're currently freelancing on the side and your boss is aware of your little side hustle, you've probably started to notice them asking a few subtle questions about freelancing in general. Actually, the questions might not be so subtle, particularly if your boss is someone that likes to know everything.
So what do you do? They know you're doing stuff on the side, and it's all cool, there are no issues with that, but you're not sure you want to give them the 410 on your side hustle, least they get some weird ideas and start stalking your freelancing profiles!
When I told my boss what I was up to, she had a million questions. And while I was able to hold her off for a few weeks, eventually I had to give her something, otherwise I knew she was likely to start sniffing around the internet and leaving comments on my blog. Something I wasn't prepared for (if you knew my previous boss, you'd understand!).
So instead of giving her all the goss, I came up with some 'canned' responses instead. Ones that I knew would satisfy her curiosity, but weren't going to give away all my trade secrets either.
Below you'll find the seven questions she hit me with, followed by the 'canned' response I gave her. Feel free to use and abuse these for your own use!
5 Things About Freelancing: How to Handle Questions From Your Boss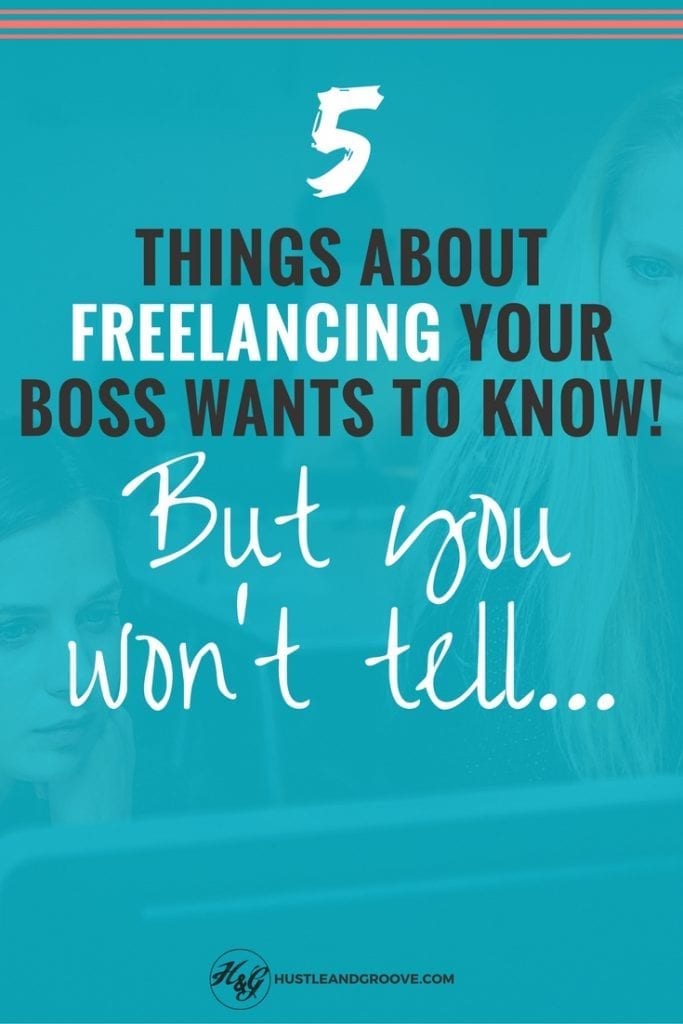 Question 1: "What freelancing websites are you using to find work?"
Question 2: "How much are you charging clients for what you're working on?"
Question 3: "How many hours per week are you working on your 'side hustle'?"
Question 4: "How did you get started freelancing?"
Question 5: "How long do you plan to freelance on the side?"
A lot of these questions are leading … ie, they have a hidden agenda and if answered, could lead you down a path that you don't wanna go. Use the canned responses below to help answer any probing questions you might receive.
Below these you'll find a further explanation about why I provided the answers I did…
Canned Responses:
Response to Question 1: "I use a variety of sites to find potential freelancing work. One of the best ones is Elance.com"
Response to Question 2: "I don't use a set rate, I price based on a project, so it's difficult to provide a definitive answer"
Response to Question 3: "I average about 5-10 hours per week on my side hustle, with the majority of the work taking place over the weekend"
Response to Question 4: "I have a passion for [insert skill/hobby etc] and a friend of mine suggested I could make some extra cash by doing this, and because we are saving for a house, it made sense to try it!"
Response to Question 5: "I'm not sure, it's fun to have something that's all my own."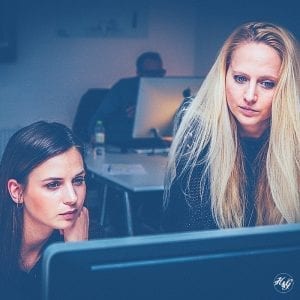 In some instances, I've also tried to preempt the follow-on questions by nipping it in the bud with a response that covers that too.
In relation to question 1, I generally provide Upwork as a site for my boss to check out, because I know that once she jumps on, she'll have a quick look around and that will be the end of that.
Her curiosity is satisfied and I won't hear anything further on the subject. Aim to give a site that you're either not active on, or your profile is not easily found. If you're happy to share with your boss about where you're actually working, then that's your choice too.
In relation to question 2, there was no way I was going to let me boss know what my rate is, particularly when I charge by project, it can be difficult to give a straight answer. If your boss still presses you, just give an answer based on your current rate at work 😉
In relation to question 3, don't let on how many hours you're doing, particularly if you're looking to quit your job and go full-time in your side hustle. Really this question is just about checking on you to see whether your freelance work is encroaching on your day job. Make sure it isn't, and this question won't come up again.
In relation to question 4, it's obvious that you don't want to 'give away the farm' by telling your boss that your plan is to quit your job and go full-time in your freelancing business. So make this response personal to you. If you've got kids, simply say you're looking to go on a family holiday and need extra cash to save etc.
In relation to question 5, this is another very probing question that is fishing for further details about your overall plans with your freelancing business. By as vague as possible. If your boss probes further, just stick to the 'I'm not sure,' line. You don't have to explain yourself further.
I know it can be difficult to handle questions from a boss, so do the best you can. If any of them make you feel uncomfortable or you just flat out don't want to answer it, distract them with a compliment or ask a question about something work related … works like a charm every time!
Do you have anything to add to this blog post? Have you been in this situation before? I'd love to hear your thoughts, particularly if you're questions are different! Leave a comment below.