So you've done it. You've decided to take the leap and start your online business. Wahoo — go you! Only, you've started to notice that you're lacking in several departments when it comes to things like setting up your website, creating a social media plan and creating shareable images…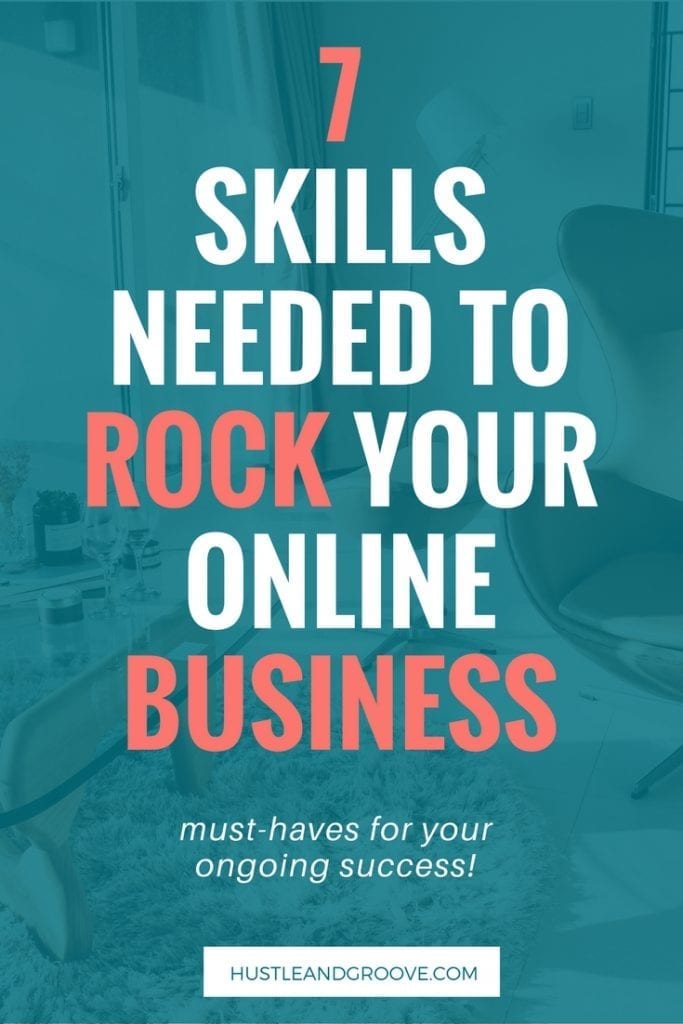 Now, you're just plain overwhelmed, wondering what the heck you thought you were thinking — starting an online business without first doing a bit of research into what you'd need to get things going.
Don't worry. I'm the same. I tend to jump first, then look around for rocks… not the best way to do things, but it's how I learn, fast. So if you're like me and you've already jumped, now it's time to step back and learn.
There are some key skills you need in your back pocket to get your online business up and running, and while you can outsource everything that I'm about to share with you, I know you'll wanna try these things for yourself first because you're just that kinda gal (or guy)!
7 Skills Needed to Start a Successful Online Business
Some of these might seem obvious, and others you might not have thought about yet. Either way, just pick and choose what you need to learn more about and hop to it!
#1: Your Website
Now this will largely depend on the type of online business you're running, but for most of you, I'm going to assume you've jumped into freelancing or consulting, which means WordPress is your go-to website platform.
If you've gone down the route of selling products, then Etsy or Shopify is likely to be your platform.
Regardless of which platform you've gone with, you'll need to understand how it works, how to set up a theme and how to get your website live.
Here are some of the things you'll need to have in place for your website to really stand out and set you off on the right foot:
If you need help figuring out how to set up your website, consider taking a quick online course on how to get started. Most of the platforms provide free training videos and documentation, which you can find below:
Figure out where the gaps are and focus on those areas. If you're not at all sure where to start, start at the beginning on the platform you're building your business on. This will likely mean reading a bit of documentation, but it's better to get a brief idea of the direction you need to go than to fumble around blindly and waste time, right?
#2: Social Media Management
Once you've got your website up and running, it's time to get your social media accounts connected and set up. You might already have some social media accounts in place and if you're going to have a blog, it's important that you think about how you're going to be sharing your blog posts.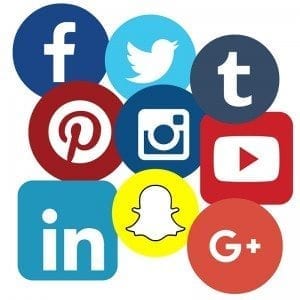 Once you've got your social media sites set up, it's time to think about what you're going to share on these platforms and how often.
Make it easier on yourself and use tools like Buffer, CoSchedule or Hootsuite to help manage this process.
If you're going to focus on platforms like Pinterest or Instagram, there are specific tools that can help you with these platforms, such as Tailwind for Pinterest and you can use Buffer for Instagram posts too.
The key is to make sure that you're posting to these regularly and sharing and engaging with your target audience. All of these platforms provide a level of training on how to use them, but you're better off taking an online course that focuses on the platforms you're looking to utilise the most.
Here's some worth checking out:
Personally, I recommend that you only focus on one or two platforms, to begin with, and really connect and engage with your target audience there. If you spread yourself too thin, you won't be effective and it will be like a spatter approach, you might be everywhere, but you're not forming long-term relationships.
Focus on the 1-2 platforms that make the most sense for you. For me, that's Twitter and Pinterest.
I also use Buffer to manage my social sharing and CoSchedule to get my blog posts out and shared as well.
Find what works for you and then implement it.
#3: Image Creation
When it comes to your website and your social media, you'll need to make sure that you've got some great images that portray what you're trying to say.
If you're like me, and completely graphically design challenged, then you're going to love the next few tools I'm going to share with you! I use them to create all the images I share on my blog, in courses I create and social media shareables. They make my life easier and for those who don't have an eye for graphics, they provide templates – yay!
There are literally hundreds of other image creation tools out there, but these will get you off on the right foot.
In terms of stock images, Canva provides you with a lot for free but they also provide 1-time license images for $1 as well, so if you see something like, you don't have to stress that it's going to cost you an arm and a leg.
Your other option to sourcing stock images is to check out creativemarket.com or going to sites like shutterstock.com. Both provide quality images but it will cost you.
For the ultimate in free image options, check out this post on Medium.
#4: Video Editing
While you might be sitting there thinking, "I'm never doing any type of video" I can literally guarantee that you will, particularly if you want to stay relevant and get in front of your audience.
I resisted doing video for a long time, but have now embraced it and do this with a weekly video.
If you're looking at Facebook advertising, video's convert much higher than any other type of ad, so definitely something to think about as you mull this over.
Depending on the operating system you're using, you'll already have a video editing program on your computer. For Windows, that's Movie Maker and on a Mac it's iMovie. Both of these will get you over the line in terms of basic editing and if you decided that you wanted to do more, then you're gonna have to pay for it by upgrading that software or using something more robust.
I wouldn't worry too much about the robust stuff, both Movie Maker and iMovie will get you where you need to go and then rather than paying for expensive software, just outsource it 🙂
Not confident in your video editing skills? Neither was I until I watched a few iMovie videos about how to do specific things with my video editing.
A quick search on YouTube and you'll find what you're looking for.
Check out a couple of the videos below for more info if you need it.
Windows Movie Maker
iMovie
Don't get too freaked out about videos. Honestly, once you've done a few, it's like riding a bike. And don't think you need some fancy camera to record your videos, your smartphone is perfect for capturing short videos, it's what I use to do the vlog.
All you need is a decent tripod
or a selfie stick
to capture your videos so you're not propping your phone on top of a pile of books, running backwards and forwards trying to stop and start your videos… yep, that's what I was doing!
#5: Organisation
This is kinda important, particularly if you're still juggling your online business with a full time or part-time job. If you're not organised, then things will start to fall through the cracks, and not just work-related stuff. Personal and family stuff will also start to falter and then you'll start to feel pretty crap, as will everyone else around you.
Now I know not everyone is an organisational freak like me, but you do need to have some kind of system in place if you want to be successful in your online business. If you look at all the successful entrepreneurs, the ones that you look up to, I can guarantee not one of them attributes their success to lack of organisation and planning.
So it's time to figure out what that looks like for you. You could have a calendar on the wall that you use to keep track of what's going on, or you might use an app like Todoist or Freedcamp to keep track of what's happening. Even a spreadsheet will work.
What are you keeping organised? Your side hustle and everything else. It's your life of course, so you'll do what you want, but I can't speak enough about having some type of system in place to keep track of everything. I find that when I'm feeling lost, it's because I haven't been keeping track of what I'm doing and when.
My 90x Goal Planner keeps me on task along with Todoist, but I also need to have a sense of purpose and overarching goals… you might not need this, but you will need something.
Here's a list of some of the things you'll need to keep track of:
Client projects and their deadlines
Your daily tasks, both work and personal related
Social media account posting
Your goals for the week
Income and expense tracking
Now it's your turn. Figure out your own organisational system and implement it now.
#6: Email Management
Have you heard these five words, "the money's in the list" and wondered what they were talking about? I know when I first started my side hustle, I heard this phrase a lot and I couldn't really wrap my head around it until I read this article on the Location Rebel blog.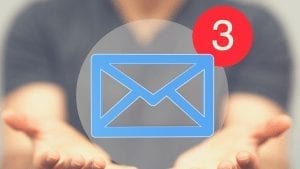 Once I understood how important having an email list was, I started looking at ways to implement this into my website and that's when things started to get a little tricky… what email management system was I going to use and then, what on earth am I going to send people who subscribe?
So this skill focuses on two things:
What email service provider will you use?
What will you send to people once they subscribe?
Let's break this skill area down and address the first question.
What email service provider will you use?
There are plenty to choose from and some of it does depend on your website theme and integration, although the options I'm going to list below will integrate with most WordPress themes (and there's always a workaround!).
Here are some of the more common email service providers that you should check out for your side hustle website:
Personally, I use and recommend ConvertKit. It suits my business model and treats subscribers as individuals who can belong to multiple lists called 'tags' — I love this concept and it will make the whole process a lot easier going forward as I promote more books, courses, and coaching.
I know several people who swear by Aweber and GetResponse, although Aweber's user interface is awful. Mad Mimi is pretty funky and might be a good solution if you're looking to start small.
Investigate all and see what will work for your business. Most of them will provide a 30-day free trial, so you can check out their functions and see if they'll work on your website.
Once you've got your email service provider all sorted and set up on your website, the next part of the equation involves engaging your subscribers.
What will you send to people once they subscribe?
You have to engage your subscribers once they've signed up, and part of this process is offering a subscriber value right from the outset.
One of the ways you can do this is to give something away for free as part of the introduction to your business. This could be in the form of an ebook, video course, email course, resource library etc.
I have a couple of these in place. You can grab all the freebies here.
Once people subscribe, they go through an autoresponder series that introduces them to me and highlights some of my books or courses. Once they finish this initial series, they are moved over to my weekly email list.
I've written about how to figure out what to write in your autoresponder series here on the blog, which you can check out here.
Here are some other great resources on what to write in your autoresponder:
#7: Copywriting
Now, don't freak out at this last skill. You probably already have copywriting skills, but you just didn't realise that you had them.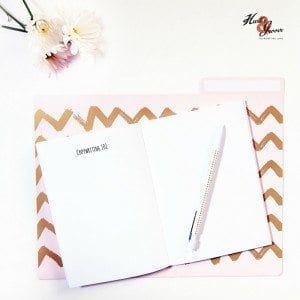 Copywriting is about writing persuasive words that entice people to take a specific action. It can also be about speaking those words as well.
So if you're dealing with people on a day-to-day basis already, there's a high chance that you've already got some copywriting chops to expand upon.
Copywriting is about telling stories, about connecting with the reader and getting them to feel like you understand them and get their problems.
You'll use copywriting a lot in your business, so it's important that you at least understand the principles behind it and if it's not something you enjoy doing, you can outsource it, but you should know how it works and what you want the end result to be.
Here are some copywriting courses you should check out, plus some further resources to read:
Ok, now you're all set and ready to go. Read, implement and execute. That's what it takes to rock your online business.
You got this!