How are you going to pay off college debt?!
You've graduated from College—congratulations! What a great achievement … but, now you're wondering how you're going to pay off all that debt you've accrued while in College. You're not starting a grad program for another 3-4 months, and you want to go on holiday with friends…
The issue is, you're parents can't lend you the money and you've no idea how you can earn any extra money on top of the part-time job you're already holding down.
What to do, what to do…?
There are many ways you can make extra money—legal ways, I'm not talking about any sketchy ideas here! The trick is thinking outside the square and utilising the skills you already have, but that you may not think are 'worth' anything.
You gotta hustle! That is, you gotta start a 'side hustle.' Think of this as a little money earner on the side. It can definitely turn into a full-time gig if you want it to, but let's start small and simple first.
Who want's to make an extra $1000 in 30 days? You do? Me too! And I'm going to show you how…
Start a Side Hustle to Pay Off College Debt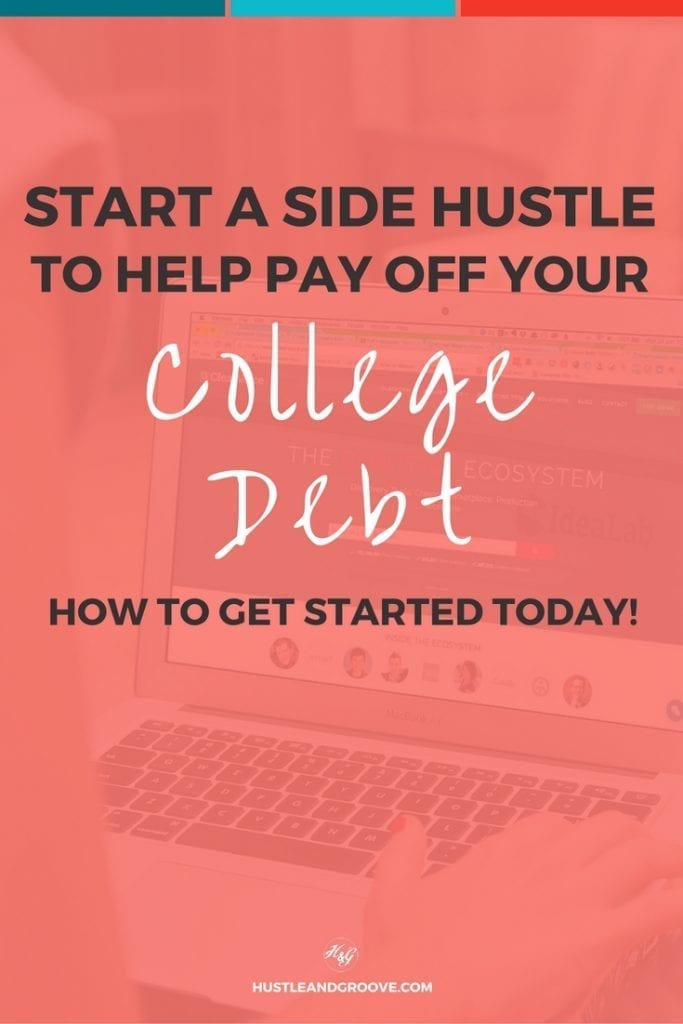 Follow these steps and you'll be well on your way to make $1000 in the next 30 days. But don't skip ahead, make sure you complete each step before moving to the next, this is super important!
Step 1: Pick your idea aka your 'Side Hustle'
This is where we're going to explore what skills you have that could be turned into some extra cash for you.
As you progress through this step, keep in mind the following three thoughts:
Is there a skill on the list below that you have?
Which skill will allow you to get started as quickly as possible?
If you need additional training, how long will this take?
Start by checking out the list below. Do any of the skills on this list spark an idea? Do you know how to do any of these skills well, or could you learn quickly if you've only got the basics covered?
Write down any of the skills you see below on a piece of paper.
Writing Skills
Proof reader
Blog writer
Report writer
Email writer
Resume writer
Graphic Skills
Logo designer
eBook cover designer
Illustrator
Facebook/Twitter header designer
Business card designer
Programming Skills
PHP coder
App designer
WordPress websites/themes/plugins
.Net coder
Software tester
Audio/Video Skills
Podcast editor
Promo videos
Audio book narrator
Sound effects
Custom ringtones
Online Marketing Skills
Google analytics
Forum posting
Social media manager
Link building
Keyword research
Advertising Skills
Radio adverts (voice or creation)
Flyer management/creation
Newspaper adverts
Direct mail outs
Banner advertising
Business Skills
Event planning
Project management
Virtual Assistant
Market research
Accounting/Bookkeeping services
Other Skills
Dog walker
Pet carer/house sitter
Tech support (computer help)
Home shopper
Cleaner
This list is just to get you started. It is by no means exhaustive. Once you've looked through the list, write down those that you can do or that you know you can learn quickly.
If you're still stuck, write a list of everything that you do in your part-time job, or that you've helped out at Church with or what others ask you to help them with often. These are your 'side hustle' skills and what we'll start with.
Next, run your eyes over that list and pick out the ones that allow you to get started with as soon as possible. What do I mean by this? I mean you don't need to learn anything, you can literally send an email out to potential clients/customers and start working with them immediately.
If you think you could learn a skill within 48 hours, then add that skill to your list as well.
Now, before you move onto the next step, make sure you've done the following:
Chosen a side hustle skill (or can learn in 48 hours)
Complete any training needed
Start with one skill only
Step 2: Setup your online presence
Now that you've identified your skill, your side hustle, you need to set up your online presence. This could be a simple case of just setting up a Facebook page or Twitter account, or it could be a bit more in-depth and involve setting up a website dedicated to your skill.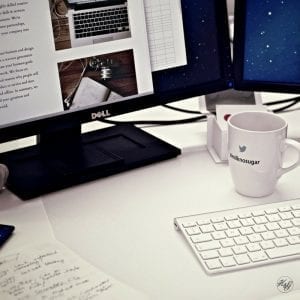 Let's look at an example. Say you've decided that you're going to write blog posts. You would set up a portfolio website that would tell potential clients about you, how they can contact you, how much you charge and some sample blog posts for them to read through.
Here's an example of what this site might look like: http://writearticlesnow.com/
This could apply to any skill you're looking to use as your side hustle. You just need a place to be able to send potential clients/customers.
If you were planning to walk dogs for your side hustle. You could create a similar site, but for your portfolio, you could have someone record a couple of videos of you walking dogs, playing with dogs etc. Some video testimonials wouldn't go amiss here either.
If you don't want to setup a website, you don't have to. You could get away with a Facebook page instead. Just ensure you have a place to send potential clients. Think of this as your online business card.
Another great option is to set up a profile on a site called about.me. Here's what mine looks like: about.me/lisecartwright. It's free to set up and is a great way to have a website without having to pay for a domain, hosting etc.
Step 3: Find clients
Ok, now that you've got your site setup, now it's time to find the clients!
I know it can seem daunting at first, but finding clients is actually one of the easier parts of the process.
If you've chosen a skill that is predominantly done online, you can access thousands of job sites for online based work.
Get: 57 Top Freelancing Job Sites to Find High Paying & Quality Clients
Here's a few to get you started:
If you're not going to be working online, ie, you're going to be a dog walker or pet sitter, then Craigslist is your best bet. If you're in a country that doesn't have Craigslist, find a local website that is similar. Even your local newspaper classifieds is a good place to start.
Another way is to tap into your own network. Send an email out to your family and friends letting them know what you're up to and what you're looking for. Ask for a recommendation or referral. You'll find that a couple of your fist gigs will come from your network.
Step 4: Apply for gigs
Once you've found some jobs you want to apply for, you need to start applying! This could be anything from a simple email pitch right through to a detailed proposal, depending on the skill you're using as your side hustle, or the job you're applying for.
Follow these tips when writing an email pitch or proposal:
Be straight to the point. Focus on what the job is and clearly show you understand what they are looking for.
Use bullet points to make it easier to scan through your main points. Use these when talking about your experience and qualifications.
Answer any and all questions, whether they are asked directly or implied.
In a proposal, make sure you use headings to separate your information, again making it easy for the reader to scan.
Here's a brief example of how an email pitch might look (you'd simply expand this if it was a proposal and make it into a 1-2 page document):
Hi Jane
Thanks for the opportunity to submit my details to you for this blog writing role.
My Experience/Qualifications
I'm an experienced blog writer and article writer, with over 2 years experience. I understand that you are looking for an ongoing writer to manage your blog calendar and content.
I use CoSchedule to manage blog content and would recommend using this for your site as well. It allows you to manage themes and see what is scheduled weeks and months in advance. It also provides a way to collaborate on blog posts.
I have just completed a degree in arts and literature and am confident that I can meet your requirements.
My Proposal
As you've outlined in the job description, I can meet the following requirements:
Research and write 4 blog posts per month
Develop blog content and themes 1-2 months in advance
Link back to relevant pages on your site, including old blog posts
Each blog post will be a minimum of 800 words and include at least one image
I feel that with the combination of CoSchedule and my skill base, I can easily meet these needs.
Next Steps
I can start immediately and would welcome the opportunity to speak with you further about this. I can be contacted via Skype. My Skype ID is: Lisecnz.
I look forward to hearing from you soon.
Many thanks
Lise Cartwright
Always attach your resume and include your contact details on top of your Skype ID.
Step 5: Enter into a contract
Once you've secured a side hustle gig, make sure that there is a very clear contract in place. If you're accessing any of the job sites or outsourcing sites, in most instances, this will form part of the hiring process. Make sure you read any proposal that a client puts forward to you and ensure that you're getting paid the correct rate and you know when you're going to get paid and how.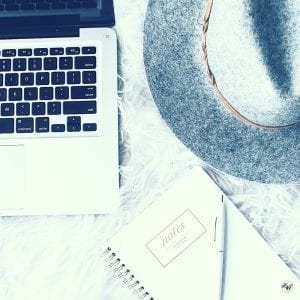 If you're working with a client direct, whether online or in person, then you need to initiate a contract (if they don't). You wouldn't start a part-time or full-time job without a contract, so why would you even consider doing that when working with a side hustle client? You wouldn't…
In most cases, and Independent Contractor Agreement is what you're looking for. There are several options to access this.
www.ourdeal.com - This site provides a service for any independent contractor to access legally written contracts. Membership starts at $9.95 per month
www.docstoc.com - This site provides you with all documents you might need for your side hustle business, some are free and others are pay-as-you-go
www.shakelaw.com - This site provides an app for US users. Access contracts for free and send from your cellphone
Once you've got your contract in place, you need to make sure you know how you're receiving payments. Paypal or direct credit to your bank account are the two easiest options.
From here, you're good to go! The aim of the game is to apply for as many gigs as you can. Work backwards. If your goal is to earn $1000 per month, work out how many 'side hustle' gigs you're going to need to win in order to achieve that.
If you want a more in-depth look at starting a side hustle, you can pick up the Side Hustle Blueprint: How to Make an Extra $1000 in 30 Days on Amazon right now.
I'd love to hear how your side hustle goes! Leave your comments below or send me an email: lise@hustleandgroove.com.