I'm excited to share this guest post with you today, particularly if you have a college student (or are one!) who is entrepreneurial in nature. Lexie provides some great ideas for some side job opportunities…
It can be tough to find work in college that fits your schedule and pays the bills. The best jobs are those that allow you to do something you love — not only will you look forward to doing it, you'll get to hone your skills in this area.
We all know by now that if you were lucky enough to be bitten by the creative bug, there are a lot of ways to turn it into a profitable business (we're looking at you, Etsy).
But what about those of us who are, shall we say, creatively-impaired? Surely there's got to be a way to find an opportunity to turn a hobby into a paycheck?
Here are a few alternative ways you can make some extra money by engaging in a hobby and learn the entrepreneurial ropes in the process:
Entrepreneurship for the Less Creatively-inclined College Student
#1: Walk dogs
Who wouldn't love to take 20 minutes a day to go for an afternoon walk with a canine companion?
Rover.com lets you sign up to take dogs on walks around your schedule, and you can even pet sit for families going out of town. If you're an animal lover, there's no better way to meet your puppy love quota.
If you wanna turn this into something a bit more permanent, or get access to free accommodation, check out pet sitting websites that allow you to look after a person's home and pet, for free!
#2: Help others get stuff done around the house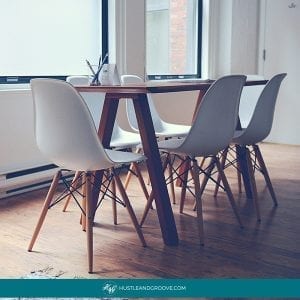 As a Tasker on TaskRabbit.com, you can sign up for helping with any range of jobs.
Someone nearby may need help with a big cleaning task, painting a room, or hanging shelves. You can maximize on your skills if you're particularly skilled in one area but not others.
A lot of tasks won't take too much of your time, so the time commitment can be very light and you can pick and choose your hours.
#3: Lift, bro
Are you the strong, easily-directed type? GetBellhops.com can help you connect with people looking for help moving.
You can recruit your friends to work with you, keep all of your tips, and make your own schedule. Plus if you want to grab a last-minute job, you don't have to worry about missing the gym!
#4: Tutor
If you enjoy mentoring others or working in youth centers, tutoring may be the right path for you.
Student-Tutor seeks tutors for grade levels 6 to 12, and you can work in-person (depending on where you live) or online.
Similarly, if you want to teach English, this is another great avenue to earn some extra cash. English tutoring can be done in person or online too.
#5: Become a virtual assistant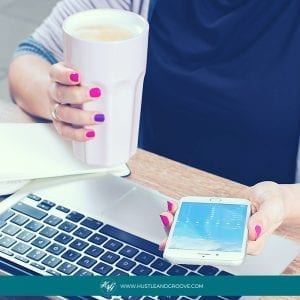 So maybe your particular skill set doesn't (yet!) give you the ability to run an entire company, but it does include some fantastic organizational expertise.
Zirtual gives you the opportunity to lend your services to entrepreneurs and small businesses who need to devote less time to clerical work. You help keep their lives in order, they drive their careers (and maybe remember your name along the way).
Just because you don't make your own homemade cufflinks doesn't mean your hobbies can't bring you financial gain. Think outside the box about the hobbies that make your days worthwhile and soon, you'll find a fulfilling way to make ends meet while learning a little about what goes into running your own business in the process.
Lexie Dy has always loved learning. In fact, even as a child, she would spend her free time at the library studying topics of interest. And today, she continues to spend countless hours at the library as a grad student. When she isn't preparing for exams and research papers, she enjoys helping teens prepare for the job market through her work with ReadyJob.