Today's guest post is about productivity, and how you can create a productive work plan, especially if you find yourself spinning wheels every month. Lexie provides some solid tips and I'm a fan of #2 and #5!
If it feels like you're constantly working but can't conquer your ever-growing to-do list, you're not alone. People today work long hours and lead hectic lives outside of the workplace, so they often feel worn out and unmotivated.
Luckily, you can break the vicious cycle and experience more productivity. The key is creating a productive work plan and sticking to it.
Keep reading to learn how.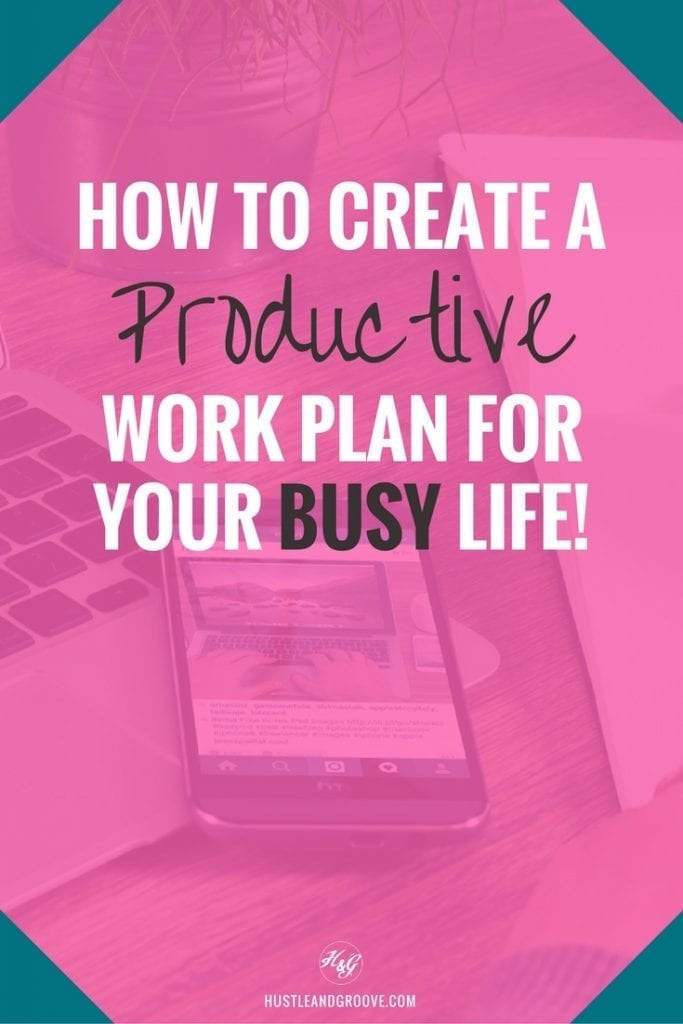 #1: Create Daily Task Lists the Night Before
Feeling overwhelmed is a natural response when you're swamped with tasks and don't know where to begin. Break your workload into manageable chunks by writing daily task lists and arranging those responsibilities in order of importance.
If larger tasks aren't possible to finish in a day, be practical and schedule specific times within a few days to finish them. Once time runs out, move onto the next task.
This approach will lead to continual progress. Before you know it, your to-do list will be much shorter, and you'll probably feel quite accomplished.
#2: Put Aside Tasks Someone Else Could Do
There are certain tasks you need to finish that only you can tackle. Cleaning out your inbox is one example (to some extent). Learn to delegate appropriate tasks to trustworthy colleagues or VAs, which is easier to do when you're aware of their strengths and weaknesses.
While making your productive work plan, categorize your tasks based on whether you're the sole person who could take care of them, or if it'd be okay to delegate them.
If it feels impossible to delegate any of the work you do, it's time to train fellow workers to help.
Make notes about essential skill sets required for the tasks, so you'll know which areas to focus on when teaching your colleagues or your VA.
#3: Give Up Multitasking
Multitasking sounds like a marvelous concept. It supposedly allows people to accomplish two or more tasks at once — and in a short amount of time.
The truth is that humans aren't meant to multitask.
Multitasking slows down a person's cognitive processing speed, and studies show it causes temporary declines in IQ, similar to what happens if a person doesn't sleep enough or smokes marijuana.
Multitasking is a tempting option for most perpetually busy bloggers and biz owners, but you should resist the urge and dedicate yourself to one task at a time.
If you bore quickly after working on one task, split your day into 15-30 minute segments and tackle one task during each period.
#4: Become Familiar With Work Breakdown Structures
Regardless of your career or business, you probably understand that certain things must happen in a specific order for projects to progress. This series of steps is known as the 'work breakdown structure', and it's the order of tasks that must be completed before a project is finished.
Make your own work breakdown structure by creating phases for deliverables and determining their respective timelines. Within those deliverables, pinpoint individual tasks you can complete. It's easy to monitor progress by tracking completion of deliverables.
This approach keeps you focused on overall outcomes rather than individual actions, and it ensures you don't lose sight of the big picture.
#5: Add Some Personal Time to Your Work Plan
It's crucial to set aside some time in your work plan for relaxation and recuperation. In other words, don't take work-related stresses home with you.
When you're unable to maintain a clear distinction between work life and home life, you're more likely to feel irritable and anxious and you could influence your family and friends with negative feelings.
Decide you'll stop working at a certain time each day, except in urgent circumstances, and inform your clients and colleagues accordingly. If possible, use separate smartphones — one for work and one for your personal life.
Keep your work phone turned off and out of reach when you're not working.
It may seem like a counterintuitive tip if you're finding it difficult to finish everything, but the downtime clears your head and gives you a boost of energy to power through your tasks more efficiently than you would have if you hadn't taken a break.
#6: Build Time Into Your Schedule for Tidying Up
If your workspace is always messy, you probably feel frazzled — even during a relatively light workday. Researchers found people focus more easily when they're in an organized environment. Plus, you'll be less likely to lose things in a tidy office.
Think about the time you waste frantically looking for things in a cluttered office, and it'll probably motivate you to clean up.
Set aside a small block of time each day or each week, and use it to restore order in your workspace.
#7: Be Realistic About Expectations
Steer clear of being overly ambitious when making your work plan. If you don't, you'll become frustrated and wonder why it's so hard to achieve the goals you've set.
You probably know the average amount of time it takes you to finish certain tasks while you work, and you should incorporate those time projections into your work plan accordingly.
Eventually, you might find you can adjust those time frames slightly because you can finish your duties much more efficiently. In the beginning, especially have a realistic attitude when planning which tasks to tackle and when.
Hectic, overwhelming workdays aren't impossible to power through. With a proper plan and the strategies outlined above, productivity is within reach.
Be patient and realize you can't form new habits overnight, but dedication to a plan can start immediately.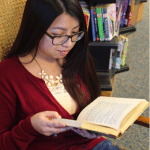 Author Bio: Lexie Lu
Lexie Lu is a designer and blogger. She contributes to the design world and always has a cup of coffee in close proximity. She writes weekly on Design Roast and can be followed on Twitter @lexieludesigner.