One of the perks of working from home is that you can create your own workspace to look how you want it to. No more keeping your cubicle looking like a boring, uninspiring workspace. You now have the freedom to create an area that inspires you.
While I love to work out of coffee shops when I'm writing, I love the consistent internet connection that my home office provides, plus it's super comfy and everything I need is easily accessible.
I'm still in the throes of creating my ideal workspace and have found Pinterest to be a huge inspiration in directing what I add to my home office.
Below are some pins I'm using for inspiration. The image below is my current office setup, but with the awesome ideas from the pins below, this is going to change over the coming months!
How to Create Your Own Pinterest-Worthy Home Office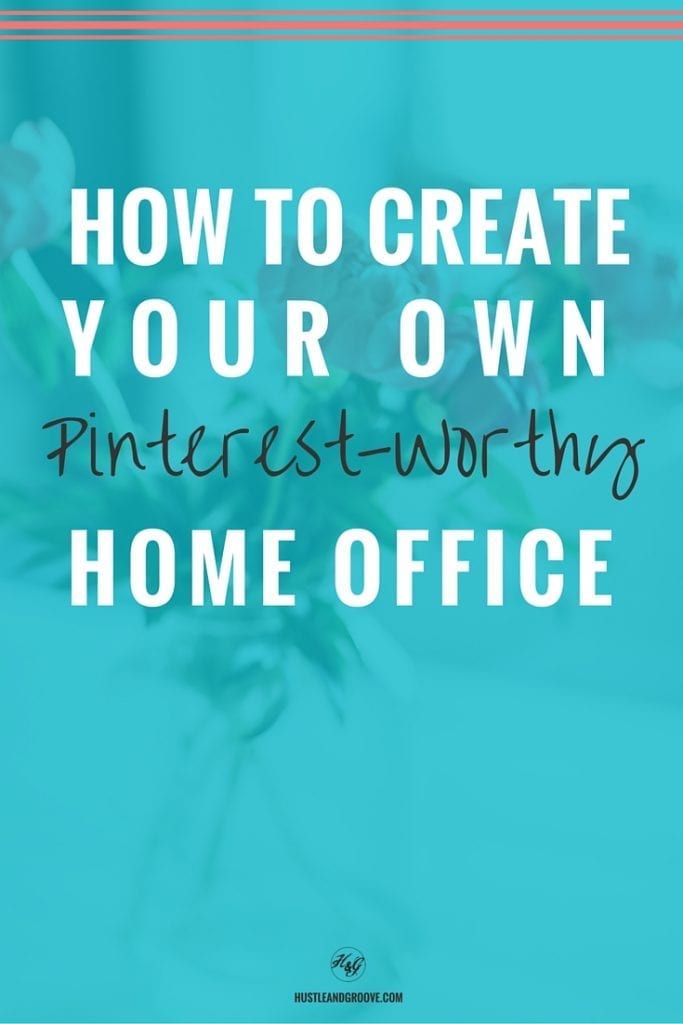 Pin 1 - Blackboard Inspirations
I'm a huge fan of blackboards, I have a small one in my office now, but this one is a great idea - painting an entire wall using blackboard paint - brilliant!
Pin 2 - Desk Inspirations
I really love the natural, rustic look and this old door that has been converted into a trestle table is perfect. I don't quite have the length in my office to fit this in, but I really love the idea. I also love the board hanging on the wall and how the colour scheme matches.
Pin 3 - Minimalism
I really love the way this office is set up, very minimalistic and the photo wall is fantastic, a great way to make use of a small space as well. I'm thinking about turing the wall behind me in my office into a photo wall like this, but using positive words and spaces instead.
Pin 4 - Wall Ideas
I really like the unique way of displaying task lists that this pin showcases - clipboards! There are so many things that you could do, you could use a clipboard to manage your tasks for that day, use the them to display the month at large or just to display things that inspire you!
Pin 5 - Inspiration Wall
I really like the idea of this pin, dedicating an entire wall to motivating words and phrases is right up my alley! I love the idea of never having to leave my office to lift my spirits, all I'd need to do is look at my motivation wall! This is something I'm seriously looking at doing...
That's just a few of the pins I've got happening on my home office Pinterest board.
Now you're ready...
Now that you've got a great home office, it's time to dig in and get serious about earning a consistent income.
Making consistent income from home is possible when you have a plan in place, and $5k months are just the beginning...
In the 30 Days to $5K Self-Study Course, you'll get everything you need to map out $5k months over and over again! This course will get you to a place where your business is light, easy,and fun and making good money.

If you would like be notified when the 30 Days to $5k will be offered as a LIVE program (it happens only a couple times per year), you can get on the waitlist here.
What about you, do you have an amazing home office setup? Share a pic in the comments below, I'd love to see what you've got happening too.