Struggling to get traction by doing Facebook the 'old way' and not sure what steps to take to fix it? This guest post from Sheena will help shed some light on things for you!
It comes as no surprise that features are fast-evolving, especially when it comes to social media platforms. In line with this, Facebook has developed more advanced and more interesting ways to engage its users and viewers.
But how do you really make a statement on Facebook? How do you make yourself seem relevant despite not having enough of an active audience? How do you "set the trend"? How are you doing Facebook?
Luckily enough, there are countless ways to boost your network's legibility with a few tricks, like buying Facebook posts to increase likes as well as the proper usage of Facebook reactions.
All of these are attainable with just a click of that post button.
Get Access to the H&G Vault
Where you'll find a treasure trove of online resources, swipe files + templates for savvy creative entrepreneurs!
How to Engage Your Facebook Audience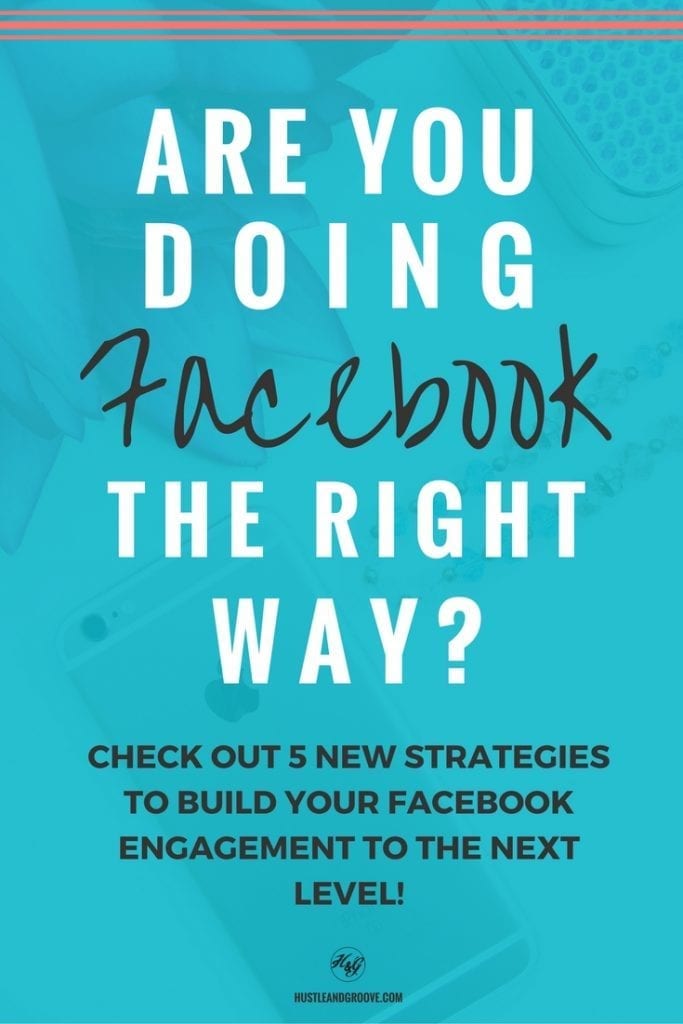 Before we start indulging ourselves in some 'tricks up the sleeve', let us first get to know how to engage our audience and entice them into liking or subscribing to our page.
Let me warn you ahead of time: avoid click baiting! Although this may seem like a sure way to entice viewers, more often than not this strategy rubs users the wrong way.
Clickbait is basically a way of attracting attention by using controversial headlines. It makes use of dramatic hyperboles and attaches contents that do not even match with its headline's intensity or topic. It is more or less "catfishing" via articles (and no one likes a catfish)!
Avoid using this kind of method and consider other ways to increase Facebook post likes.
Doing Facebook the New Way: A Whole New World
#1: Optimizing Page Use
If you were thinking of promoting a product or service via Facebook, then filling out all the necessary information would go a long way for your potential clients.
Most people don't want to bother going to a store or establishment just to ask about the services being sold. In this fast-paced era, the more one can get online, the more they are inclined to invest.
Make sure to add your multiple contact numbers, email addresses, the company location, and its office hours.
Facebook is like a permanent flyer, so make sure you get to say all you need to!
#2: Active Frequency
There is a reason why a 24-hour McDonald's makes more money than a McDonald's that sells from 8 am to 8 pm a day. Publishing new information and promotions is easy with just a click of a Facebook post button.
Always make sure to keep everyone abreast of any updates, progress, or fun office updates.
Post at optimal times of the day where everyone is most likely browsing through their social sites.
Night time posting is good too as it reaches out to the 'night owls' in your readers.
#3: Hashtag Use
To entice viewers and increase Facebook post likes, make sure to reach out in all different angles.
Let us say, for example, that you are trying to sell some gym apparel by using the famous #roadtofitness hashtag.
Your Facebook post could span out to different people by simply adding in that hashtag. As gym enthusiasts browse through fitness-related posts, they would casually come by your ad, fueling their interest to get new gym clothes.
Not only will you gain a new viewer, but a couple likes are sure to come. Hashtag away!
#4: Facebook Posts
Now, if those tips still do not do the trick for your page, then you could buy Facebook posts.
If you've never heard of post buying, then ready yourself for a whirlwind of information!
Apparently, your posts can actually be "bought" for it to gain a handful of likes (or more)! One website that guarantees this success is fbpostlikes.com. Your Facebook post can gain 100 likes for just $2!
Who would have thought you can generate a number of likes in just a simple Facebook post button?
The more likes you want, the higher the price. If you were doing this for the sake of a selfie, then I suggest rethinking that. But if you want to find new customers or clients for your business, this will definitely help you out in the long run.
#5: Facebook Reactions
Much like the trusty golden rule, you get what you give. In supporting Facebook posts, we now have those Facebook reactions. These are the little emoji that help you express your feelings towards a post by hovering your mouse over the 'like button' on the lower left side of a post.
Not only will this allow you to receive a number of different reactions on your post, but you can also boost your page's engagement.
Using Facebook allows an interesting and engaging online experience for its users. If you opt to do away with the old Facebook and generate more engagement instead, make sure your page is inviting, compelling, and responsive. This makes new followers come not only to explore but also to stay for sure.
Now that you are fully aware, geared, and ready, start posting and get maximum engagement today.
Sheena Mathieson understands the essence of making excellent content that suits the needs of every business, especially when it comes to online marketing. She can spice up your marketing campaign with the content she makes and then incorporate Buy Real Marketing services.

Sheena Mathieson Buy Real Marketing