This is a guest post from my new friend Zoe. She is pretty special and has got some awesome tips on how to use Instagram the right way, down to the right hashtags for your business as well as some great photo tips! Take it away Zoe…
Instagram, Instagram, Instagram. It's a social media phenomenon. With over 300 million monthly users, it's one of the fastest growing social networking platforms and it's no wonder you should be jumping on board.
From entrepreneurs starting out on their side hustles to experienced freelancers, business men and women are beginning to realise the importance and power of Instagram for their brand.
70 million photos are shared on Instagram each and every day — I know what you're thinking… that's a lot of pictures to compete with! How do you make your photos stand out amongst the crowd? How do you get your feed seen by the right people?
Well, I'm going to give you a few Insta-changing tips that will get your account the exposure it needs…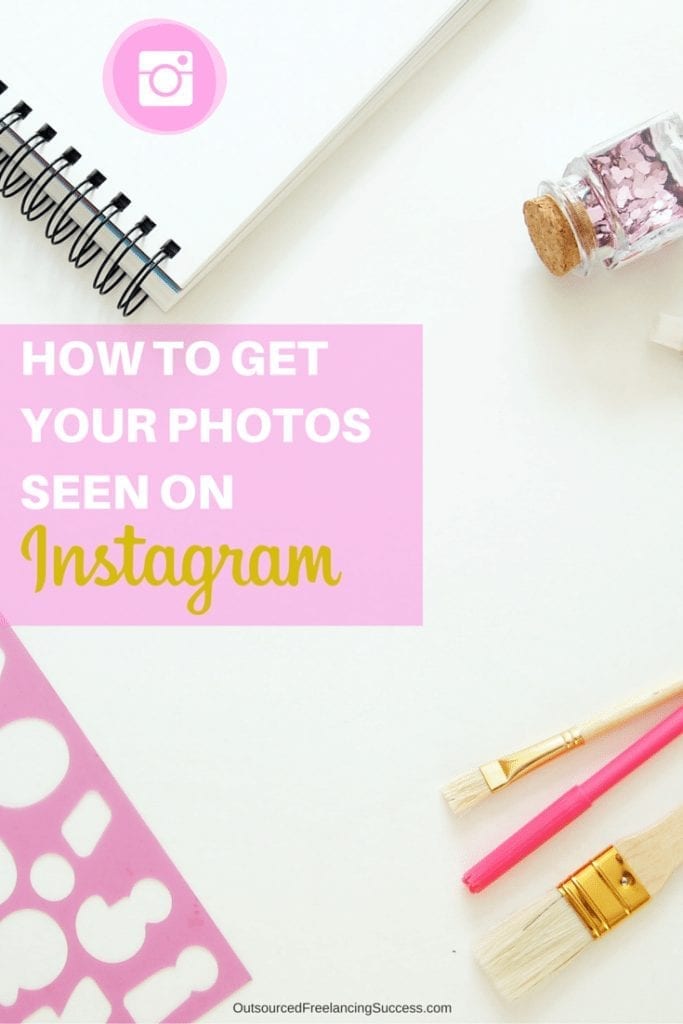 Use the Right Hashtags
First, and foremost, the best way to get exposure on Instagram is to use hashtags. You've probably heard this before — there are no doubt countless sites telling everyone to use hashtags like #instagood, #picoftheday, etc.
Do you use these hashtags too?
Well, I hate to break it to you, but they're not helping your business. Yes, you may get a few likes and comments (or even a follow) from using these extremely popular hashtags but you're not reaching your target audience.
These hashtags are so over saturated that you're actually just shouting into the void of Insta-spammers who like photos in the hopes that you'll follow them back. Not ideal right?
If you're not sure if a hashtag is over-saturated or not, search the hashtag and take a look at the number of times it has been used. For instance, #instagood has been used (at time of writing) 485,053,199 times and there are new photos every 5 seconds or so. With 485 million other photos tagged with that hashtag, your photos are no doubt going to get lost in the crowd.
Remember, you can only use 30 hashtags per photo so make sure each and every one is valuable and reaching the right audience for your business.  
If you post a lot of flat lay photos, for example, instead of using #flatlay (669k uses) you might want to use #flatlaythenation (17k uses). You're much more likely to be seen and for your photos to be engaged with!
How to find your hashtags
Finding hashtags is kind of an ongoing mission. The best way to find the right ones is to search for a popular hashtag you recognise and see what other people are tagging along with that tag. For example, on #foodstagram people are also using smaller hashtags like #eatclean and #buzzfeast.
Instagram provides you tons of information when searching for hashtags, so make sure you do this on a regular basis to keep your hashtags fresh and reaching your target audience.
Action: Research hashtags that you think would be a right fit for your audience and do the numbers... can you find ones that are less popular but still relevant?
Connect With Relevant Influencers
Have you ever taken a look at the search tab on the Instagram app? There are a bunch of photos recommended to you from Instagram where it says 'Explore Posts'. These photos aren't just randomly selected — they are chosen for you based on who you follow and what photos they like.
Sounds like a great way to get exposure right? Exactly. If you get in touch with relevant influencers to your brand and ask them to simply like a few of your photos, your content will show up in thousands of 'Explore Posts' too!
Now you don't have to aim for the big dogs in your field, they might be pricey (because they are likely to charge for the privilege). Instead think of accounts that meet the below criteria:
#1: They have more followers than you
If they have 10, 100, 1,000 more followers that you, they are worth talking to.
#2: They post similar content to you
By similar, I don't mean that the photos are exactly the same. But if you post cutesy fashion photos, you might want to look at stationary designers or illustrators with similar styles. You may well have the same target audience and that's what's important here.
#3: They get good engagement on their photos
Take a look at the number of followers an account has and the number of likes/comments they have on each photo.
The average engagement rate on photos is around 4%, so if an account has lower than this they might not be worth reaching out to. The engagement rate is (Number of likes/comments on a photo) divided by (Number of followers).
Found the right influencers but not sure how to reach them? Just send them a message on Instagram!
You're going to hit a few brick walls with this but you could be lucky and find a lovely influencer to collaborate with! It's also a great way to network.
Schedule in Good Photographs
There is always a lot of debate about this phrase but, on Instagram, content is king. Your photos are everything. If someone clicks on your feed and sees a mismatch of badly taken photographs, they're unlikely to click that holy 'follow' button.
The first impression your profile gives off is crucial to growing followers. And the more followers you have, the more exposure you'll get on the platform. It's kind of similar to the business phrase, 'you need money to make money' — you do need followers to grow more followers! And to get followers, you need good photos.
There are a bunch of apps out there to help edit and plan your Instagram pics — use them!
Contribute to the Community
The Instagram community can be collaborative, supportive and fun! You just need to get involved. Take five hashtags you use the most and plan to browse through them for 5 to 10 minutes a day.
Click on other people's photos, like, comment and follow them. This is a great way to get your account noticed by relevant accounts and they will hopefully follow you back!
By regularly commenting positively on other people's photos, you'll become an active member of the Insta-community which is a great way for your biz/brand to gain exposure. Don't push your services or sell your products – focus on the person you are commenting on. Use their first name, be positive, answer their questions — believe me, it will be worth the time.
I hope these tips benefit you and your biz as much as they have helped me grow my following! Do you have any pieces of advice for Instagram newbies? If you have any questions on Instagram, comment below or drop me a tweet @ZoeLinda_ and I'll get back to you!

Zoe Linda