Today's guest post is about how you can rekindle the fire in your business when things are feeling a little flat or when you've lost you're way! Something I need  to do over the next few weeks…
Failures are just setbacks. Quitting when you experience any failure is just foolish, as the road to success is long and winding. There is no perfect track and everyone experiences things differently. The only key strategies you should have are plenty of hard work, a good marketing strategy, distinctive offers, and a team which shares your goals and ambitions.
It is not the end, so giving up is entirely unnecessary. To start up a business is in itself a bold decision and the scales can move either way throughout your career. You won't even have control over it most of the time during an economic downturn.
You can still bounce back into the market and make a name for yourself.
All you have to focus on is to redesign your strategies and be more creative in your outcomes. Choosing the right team to tag along with you through thick and thin is crucial.
Below are a few more ways you can recuperate and get back into the business industry.
Rekindle the Fire in Your Business!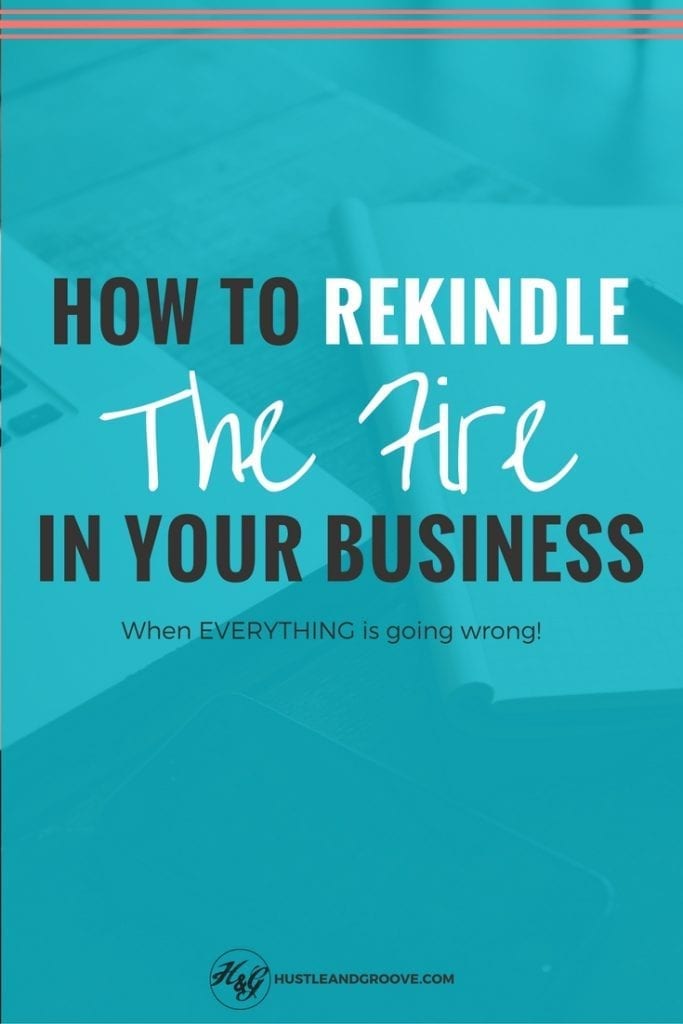 #1: Identify the Causes
As discussed above, a failure is just a setback or a little break, so consider it that. During this time, evaluate the main causes and devise strategies which could have been undertaken to avoid them. Do not just point your finger at anyone, as a leader, it is your job to accept the blame for any inconsistencies and lacking on the part of your team.
#2: Proper Strategizing
Start focusing on your development and the key areas which need to be configured. Marketing strategies play a vital role in turning the tide of the business in your favor or turning it against you as well. Your popularity and recognition depend solely on that. Working in these areas will ensure the minimization of a possible collapse in business.
#3: Product Exclusivity
The uniqueness of your item or service is additionally a component that can push up the business so look upon it as well.
Account administration and credit strategy can likewise be an element behind the disappointments you faced. Review them, see what went wrong and improve where you can.
#4: Build a Strong Foundation
Clearly, a business is reliant of a structure manufactured and kept running by a proper support group and a competitive team. So your establishment ought to be solid, genuine, inventive, exciting, and steadfast towards the business.
In a family business, for the most part, friends or relatives are included. If they are holding back the business in any way, keep your personal feelings aside and talk business with them.

So modify your group if necessary. Some significant abilities are required to set up an effective business. Firstly, in showcasing, upgrade your approach and attempt to use better resources and assets. In the realm of the internet, you have a vast variety of options and social forums to start promoting your services or products.
#5: Management Skills
You also need a team with strong management skills. This team is mostly responsible for dealing with investors and managing your finances. Along with this, they also keep an eye on all the internal affairs and operations of the business and landing quality clients.
#6: Public Dealing Services
Public dealing teams are very important for your public image and customer satisfaction.
Word of mouth is also a form of free promotion customers will be providing for your business; hence the customer is given the utmost importance.
Remember, the customer is always (mostly) right. Fulfillment of the customer is the key towards achievement.
Your public dealing team aka customer service ought to be of a mild-mannered, understanding and reasonable nature with best qualities to persuade customers, answer their queries, and relieve them of their worries.
#7: Fish out the Competition in the Market
You always need to be aware of the competition in the market. There will always be someone who's selling an item at a cheaper rate or providing additional service to its customers, which is making them go them instead of coming to you.
Attempt to pound the opposition either by offering better items, cost-effective services, or products which have a high demand. If you don't have the budget to offer additional services, then try to one-up your competition by offering giveaways, sales, deals, or anything from which a customer will feel they are being benefitted.
#8: Focus on your Strong Suit
You are a business holder and I am quite certain you will be very much aware of your best quality.
Along with yourself, also focus and center out the best qualities of your service or product and how a customer can benefit from it. Playing on your best qualities is always helpful because it's an area which you're comfortable with.
Work to enhance your strengths. Never pitch your item or any idea on the grounds of your shortcomings. It is profoundly dangerous and after a disappointment you've just suffered, it's difficult to manage the cost of another failure.
#9: Learn from Other Entrepreneurs
Spend time with other entrepreneurs and learn about the ups and downs they have had in business and how they managed to overcome those obstacles placed in their way.
Everyone has a different journey which they went through to stand where they are now. Everyone has faced failures and they have bounced back from them. Learn how they managed to stay strong, what tips they followed, and what strategies they acquired to do what's best for their business.
Take a look at business tycoons who suffered immense failures like Walt Disney, Milton Hershey, Oprah Winfrey, Henry Ford, and Harland Sanders. Read about them and the tactics they used to improve their business. It'll no doubt inspire you further and you will be learning from real experiences of entrepreneurs who were on the brink of giving up and yet managed to struggle on.
Remember, everyone suffers setbacks and failures; what decides their outcome is how they managed to bounce back from it and stand where they're standing now.
About the Author:
Ashleigh Everston is herself an avid learner cum influencer who likes to use the concepts of innovation and creativity in a big way. These days, she is associated with highly innovative writing organization Dissertation Writing UK by top Dissertation Writers in the capacity of Senior Content Manager.