Today we've got a guest blog post from an online educator, Mary. She provides some great tips on how you can use Twitter in your side hustle to improve your education and learnings…
When you first take a look at Twitter, you might think it's a waste of time. That's a superficial impression. In fact, you can turn this network into a powerful educational tool when you shift your perspective.
At first glance, you don't realize that Twitter can hold a lot of value.
First of all, it gives you access to clear timely information. Twitter also allows you to organize campaigns through hashtags, and encourage discussions on any topic.
Believe it or not, Twitter has tons of educational potential. We just need to put it into proper use.
How Online Course Creators Can Use Twitter to Educate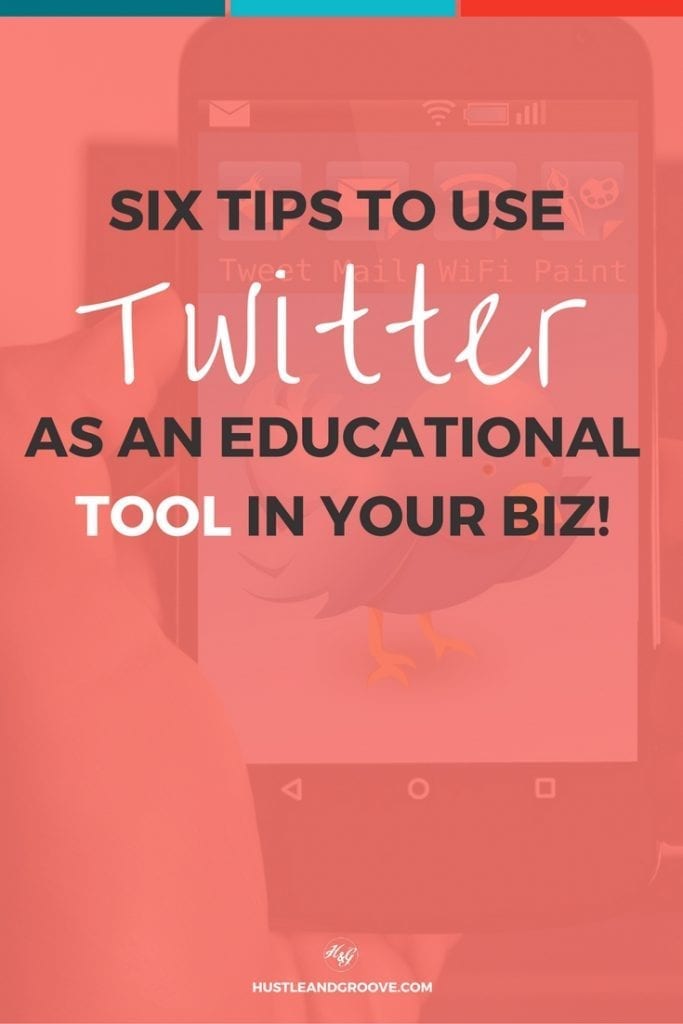 #1: Teaching about clarity and brevity
Academic or business language doesn't have to look like it's outside this world. People should be taught how to express themselves as clearly and briefly as possible. When they are trying to impress with too many words, they are suffocating the point.
Twitter removes all the fuzz. The best way you can use it is by turning it into an information tool.
Your student's assignment might be to inform their community about a new event within a limited number of tweets. Here is an example of what you might ask them to do:
"You have 7 tweets to inform me about one of the latest NASA projects. Assume I don't have any background and give me as much info as possible. Links are not allowed."
You'll see how the learners are compressing information and opinions within 140 characters. Such practice will have a great effect on their writing.
#2: Teaching about focus
According to the team at AssignmentMasters writing service, the biggest problem in academic writing or course creation is a lack of focus. Even if your learners understand their instructions, it's hard for them to relate every sentence to the theme of the project.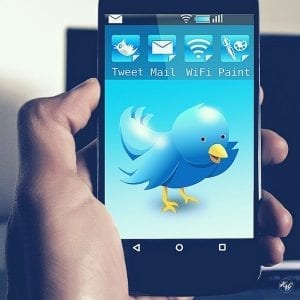 Do you know what can teach people about focus?
Hashtags.
They give a center point around which a tweet or a series of tweets can be organized.
You can assign an exercise with a brief hashtag, which the learners should use to develop a series of tweets.
For example, #worldwar2reasons can be a nice foundation for a history writing project. The learners will talk only about the reasons that led to the war since the hashtag won't let them get carried away beyond the specific topic.
Then, they can use those tweets as the main arguments and develop an essay or a blog post around them.
#3: Sharing interests
You're always trying to make your presentations interesting. However, they are still directed towards a group of people. All learners have to learn the same things and complete the same challenges during your course.
What about their interests? Sooner or later, they will need to craft unique resumes that present their skills. If they don't have any special interests to include in the list, you'll have part of the blame if you're not providing them with avenues to expand on these within your course…
Back to Twitter: this is where the social media network shines with its educational capacity.
Don't ask your target audience to talk about their interests in front of a group (that will make them really nervous). You can ask them to use a special hashtag and share brief tweets about the things they are interested in.
Then, you'll use those tweets to develop a spontaneous discussion.
#4: Find valuable Twitter users to follow
This is the key to discovering the entire educational capacity of Twitter: find the right profiles to follow. NASA, Science Magazine, and Neil deGrasse Tyson – these are only three of the many profiles you and your students can follow.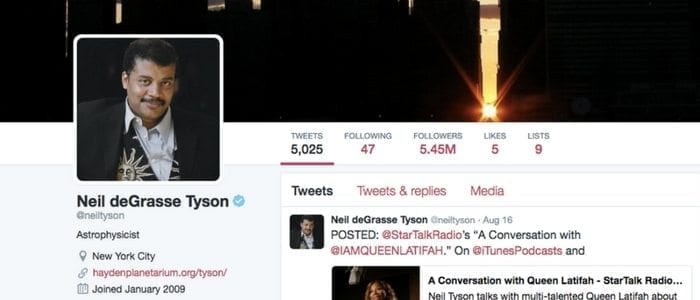 Thanks to the brief and clear information, people can gain new interests in science, literature, history, or any other area of study. As an online educator, you should dig a little and create a list of informative Twitter profiles that everyone should follow.
The tweets from these profiles can be a nice foundation for class discussions.
Here is an example:
A discussion for a literature course can revolve around the way writers used to communicate with the world in the past, and the way they are spreading their messages today (through Twitter).
The learners can look through the letters and newspaper articles that famous literature masters wrote. Then, they can compare them with the way George RR Martin uses Twitter to communicate with his fans.
#5: Twitter for class discussions
Any group of learners can benefit from the use of Twitter during a course. They should still pay attention to the course module, but they can tweet out any questions they have on their minds without interrupting you; particularly beneficial if you're doing a live class.
You'll leave some space before ending the presentation, so you can go through the questions and answer then.
The audience won't forget about the things they were wondering about while they were listening to you. So, they won't make you digress from the main point by interrupting you with their questions.
#6: Informing online learners about assignments and test dates
How many times have you seen learners forgetting about the deadline of the most important assignments? You keep reminding them about the upcoming due date, but some will still forget. Things get even worse when they forget about test dates.
One of the most effective and simplest ways for teachers to use Twitter is for informing their learners about the online quizzes, tests, and due dates that are approaching.
Everyone will have access to this special feed, so your students will quit making excuses and they will start managing their time better.
Now it's Up to You
An online educator can be a role model with the knowledge they have and the experience they share. However, you can also impress with the way you use modern technology tools to boost that knowledge.
When you show your learners how they can turn Twitter into a powerful educational tool, they will start using social media more productively. In other words, you'll be developing a future generation of responsible digital citizens.
Mary Kleim is a creative writer and digital marketing specialist from the UK. She is creating courses about basic online marketing. You can connect with her on LinkedIn.