I'm excited to share another guest post from the lovely Sarah Li Cain. She's an expert mommy side hustler and today, she's talking about the expenses you need budget for in your side hustle, particularly when you're a mom.
Just because a side hustle doesn't have to cost a lot to start and maintain, doesn't mean you shouldn't plan for it. The simple reason for this is that when you start to make more money, you end up needing to spend more too.
Ok, I know it sounds counterintuitive, but it's true…  
As your side hustle grows, you're going to be doing more, which obviously takes more time. And with all that work comes a whole lotta other stuff you need to deal with.
And as a mother, you've got a special set of challenges to deal with. Hello, children? Surely, they take up a lot of your time…?
Trust me on the following three expenses.
As a side hustler (soon to be full time!) with a young child and a full time day job, I budget for these expenses each month to ensure that I'm happy, healthy, and so everyone around me isn't wanting to stab me with a knife!
3 Expenses You Need to Budget For As a Side Hustling Mom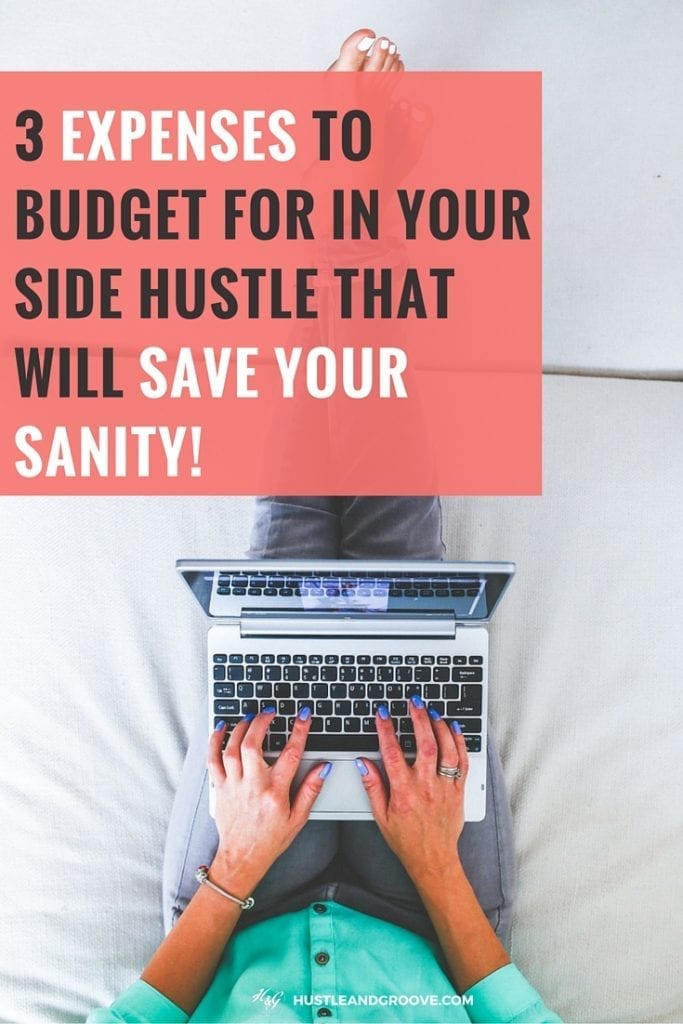 #1: A Mentor
Look, you're going to go through a lot of emotions related to growing your side hustle and juggling your duties as a mother. It's hard, really hard.
And there are a lot of times you might want to pull your hair out.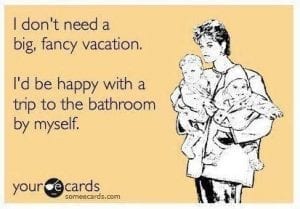 It's totally normal to feel that way. But it'd be a shame to give up because you get so overwhelmed.
That's where the mentor comes in. This person can not only listen to what you are going through, but help you with specific strategies and mindsets to help you through it.
And with that renewed energy, you'll not only feel less stressed but make a whole more money.
It's worked for me. I ended up doubling my rates with the help of my mentor. So it was worth every penny.
That being said, finding the right coach takes trial and error. And not everyone can afford the $150+ per session it costs.
That's ok. There are other ways to find mentors…
Look at the blogs you're following or the people you look up to
Go ahead and check out their articles or podcasts or other content
Review their social media account as well
If they have a book or something similar that is available at a smaller cost than a one-on-one coaching session, go for it.
There are coaches who offer group sessions at a fraction of the cost too. You might even want to consider looking into Facebook or LinkedIn groups.
There are so many people there ready to offer advice and a shoulder to cry on when needed.
#2: Childcare
Let's get this clear: you cannot focus on work if you're taking care of your child and working from home. Period.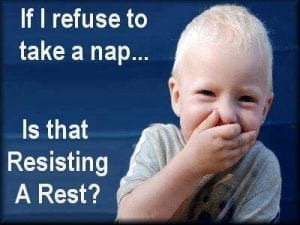 I have spent so many nights pulling my hair out trying to type blog posts and other client work that I started to do after my son has gone to sleep, or during one of his nap times on the weekends. Something always happens to interrupt me, distracting me from what I'm doing…
Listen, when you multitask, your brain is constantly distracted. This can translate into sloppy work, which isn't great when you're trying to impress clients or potential customers.
So stop doing that!
Do yourself a favor and get someone to watch your kids when you're working. It doesn't have to be expensive or every day. Just block out some time when you want to work on your side hustle, and arrange childcare for those times.
You can always even arrange something with your spouse or friends to swap babysitting duties. So no excuses here!
#3: A Mental Health Fund
No, I'm not implying that you'll go crazy, but you do need time to de-stress every once in awhile.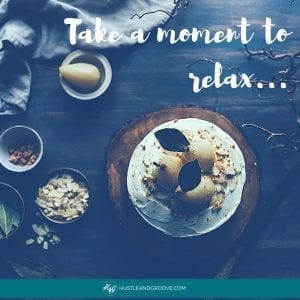 This money you set aside is for an act of self-care, which can be anything from buying your beloved brand of chai, to getting a pedicure, or even to splurge on a hotel for the night (yes, you can do this!).
The money you set aside doesn't have to be a lot, even starting with $20 is enough. Take that $20 and go to your local coffee shop, rent a movie whatever. And if you can bump up that money, great. Just do whatever you can.
People still think that working longer hours can get you results, but if you do that you'll burn out and resent your side hustle. Don't get to that point.
Start budgeting for these three expenses and watch your side hustle grow and seek help when you need it – no-ones handing out gold medals for most overworked mom!
Sarah Li Cain is the founder of High Fiving Dollars, where she teaches you that loving your money is the key to improving every facet of your life, including a successful side hustle. Download her free e-course on how you can have a better relationship with your money in 5 simple steps. You can also connect with her on Twitter at @slicain.

Sarah Li Cain High Fiving Dollars