I'd love to introduce you to Amber. She's an amazing Virtual Assistant that knows her stuff and I asked her to write an article to help those of you in business, decide when it's time to hire a VA. Take it away Amber…
You've seen them in movies and heard of them from professional acquaintances and now you find yourself longing for the day when you can have your very own "Girl Friday" aka virtual assistant, to take care of everything under the sun.
Someone who does everything you hate or procrastinate about or that sucks out your time. Someone who anticipates your needs and wants before you even realize them.
But maybe you've only recently started your side hustle or you just don't want to go through the hiring process for bringing on a full-time assistant… and while it seems like a great idea, you're just not sure if it's for you right now.
It may be time to consider outsourcing this administrative position if you find yourself rushed all the time and close to tears towards the end of the week.
It's an affordable solution to hiring new or additional in-house staff.
If this feels like you, guess what… you may be ready to hire yourself your very own Virtual Assistant!
5 Indicators That it's Time to Hire a Virtual Assistant
#1: Your e-mail box has a "muffin top" bigger than Aunt Peg's.
The unread e-mails, subscriptions to pointless newsletters, and junk mail is in a rapid snowball effect and just exponentially growing.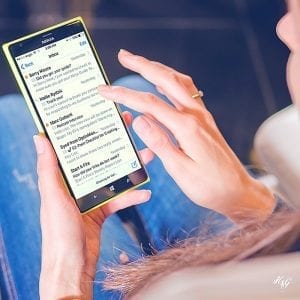 Your heart rate increases from the stress of just thinking of going through all of that e-mail.
A virtual assistant can easily sort this for you in just a couple of hours.
You can go to that client meeting and when you get back, your inbox will be organized into relevant folders, junk mail removed, and you will be unsubscribed from all of those lists you don't read anyway.
Then, you can take it a step further. That virtual assistant could also handle all your new incoming e-mail inquiries and forward you the most important, can-only-be-handled-by-you types of correspondence.
You will save tons of time and lose tons of stress!
#2: You've been staring at that project sitting on your desk for 6-weeks now.
You keep thinking you will get to it "tomorrow" or "next week", until tomorrow or next week rolls around and you decide you would rather rub Nana Mac's bunions than actually work on it. This is what a virtual assistant is for!
While you could always retain them for a block of hours each month, many assistants also offer their services on a "per project" basis. So you hire a virtual assistant to take care of that one really pesky task and then that's it, there's no commitment afterwards.
You will get projects off your desk this way and actually feel accomplished at the end of the work week.
#3: You spend about two hours each day on different social media outlets.
This is assuming you spend a minimum of ½ an hour on each, but no one wants to follow you or friend you or really read anything you have to say.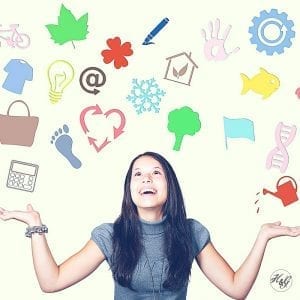 You might smell, I'm not sure, but I doubt that's it. More than likely, you are just wearing every hat in your business and while you've done "okay" until now, it's time to take marketing to the next level, a more professional level.
Did you know that each virtual assistant has a specialized area of service or a "niche"?
You can find yourself a VA that has a bangin' background in marketing and social media and pay a flat fee to have them handle allllll of your social media (or other) marketing. Bazinga!
This magical fairy just gave you back 10 hours of your work day every week! (Sheldon Cooper is awesome, just saying)
#4: Speaking of niches, how about your financial books.
I mean, handwritten post-its filled with transaction notes pinned to your computer monitor can only work for so long before you get overwhelmed and the accounts don't reconcile.
I tell you what, get yourself a Bookkeeping VA and you will never go back. You have like 3 employees, you don't need an in-house, full-time CPA.
Your solution is a CPVA that you retain for 20 hours a month to handle all of your accounting needs. You will save money (not only by not getting audited by the IRS for no taxes filed) but also time from trying to do this all yourself.
#5: You keep missing important family stuff.
Let's say, you're amazing at this entrepreneur/small business stuff and work is moving along smoothly and you're making a good amount of money: you're a success!
But you didn't have time to book your family vacation or forgot your wedding anniversary (again, whoops!).
It's hard to be perfect at everything (I would know, it's exhausting, haha! Just kidding!).
That's what a PVA (Personal Virtual Assistant) is for. That's right your very own "Girl Friday".
Need your personal calendar updated with every important event in your life, or an appointment for your dog to go to the vet made, or a Christmas present bought and sent to your sister in California?
You can hire a virtual assistant to do all of this for you!
You can retain them for a certain amount of hours each month and eliminate the need to hire someone full or even part-time on your own dime and vanquish the headache and paperwork that goes with that.
There you have it.
Those are just five of the most obvious signs that it's time for you to hire a virtual assistant, but there is literally a virtual assistant for everything you might need:
General Virtual Assistants
Executive Virtual Assistants
Design Virtual Assistants
Event Virtual Assistants, etc.
But remember, you always get what you pay for, so be careful when you see a super cheap assistant offering services at $2.00 per hour. Their work will reflect that price and you will end up paying them and then paying me to fix their work. 😉
Amber Moore is an Executive Virtual Assistant serving the Trenchless and Underground Construction industries. For more information on this affordable alternative to hiring (or adding to) administrative staff, check out her website at virtuallyyoursva.com.