HERE'S A LITTLE THING A LOT OF CREATIVE ENTREPRENEURS FORGET:
WHAT you focus on every day is as important as what you CREATE.
Meaning, I see a lot of people spend all of their time and energy stressing about their Facebook ad spend/how much they're posting on Instagram/what YouTube video to record next instead of making sure they're focused on the tasks that move their business forward and make them money. 
Or they assume that because a new product or service they created didn't sell very well, it's because they should have done MORE or tried a different strategy, rather than recognizing that they didn't focus on the key steps to connect with their tribe and solve their problem.
The truth for me, in my business, is that when I spend my energy focused on the tasks that move my business forward and allow me to create products and services that solve a problem, I can't help but make money and make an impact.
AND I WANT YOU TO FEEL THAT WAY TOO.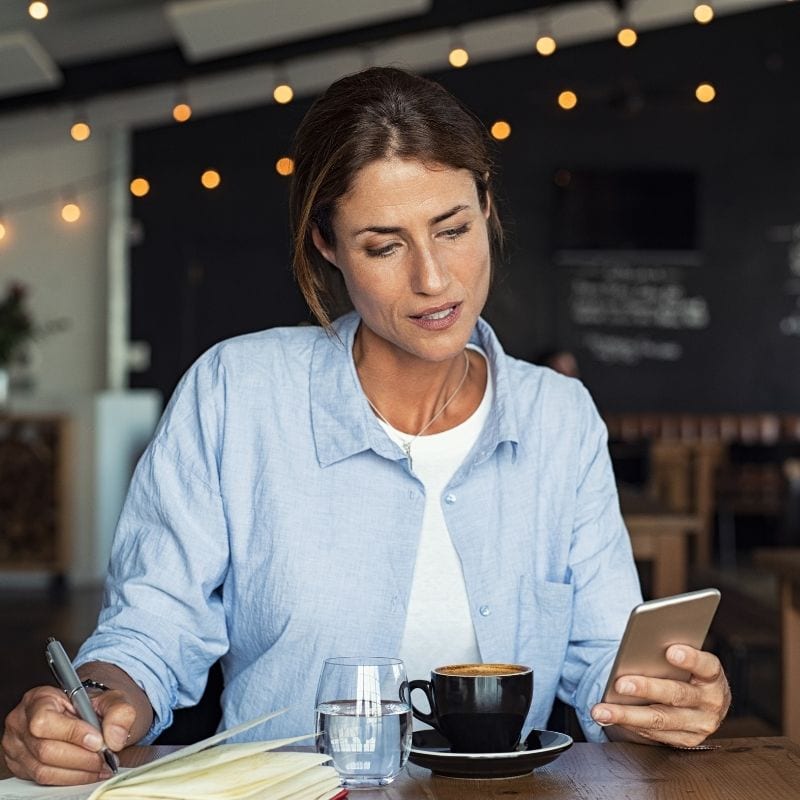 INTRODUCING THE 7 DAYS OF FOCUS MINI COURSE
I want you to be focused on money-making tasks — and that starts with having a system that allows you to be laser focused on getting the end results for your tribe.
The 7 Days of Focus mini course includes 7 audios and PDF worksheets that will help you focus on what your tribe wants so you can create products and services that receive a 'heck yes' from your ideal clients and creates an income you feel good about.
** ACCESS TO EVERYTHING UPON SIGNING UP — DELIVERED OVER 7 DAYS VIA EMAIL **
Choose Your #1 Priority Audio & Worksheet. Decide what you're going to focus on and get clarity so you can finally make your move!
Master Your Time Audio & Worksheet. Learn how to take back control of your time and get things done faster.
Context Switching Overhaul Audio & Exercise. How to claim back more time and put your productivity on steroids.
Get Aware Audio & Exercise. How increasing your awareness of your schedule can stop you from self-sabotaging your success!
Self-Sabotaging 101 Audio & Exercise. How to stop the drama and stay focused even when things don't go according to plan...
Apps To Keep You Focused Audio & Exercise. Learn the two best apps to keep you focused and less distracted when you're doing your #1 thing.
It's All About Routines Audio & Worksheet. How to set yourself up for ongoing success with an evening and morning routine... examples included!