It's the most wonderful time of the year… Christmas! I love this time of year, lots of yummy foods and Christmas decorations everywhere you go. On this side of the world, it's summer, so it also means lots of BBQ's and swimming, meeting with friends in the park for picnics and being outside as much as possible!
It's also the time of year to start buying Christmas gifts! I always leave mine till the last minute, mainly because I can't think about Christmas until my birthday has passed in November, it just doesn't seem right…
If you're like me and still have some Christmas shopping to do, namely for your freelancing friends or significant other, you'll find the items below will have you looking no further!
7 Christmas Gift Ideas for Freelancers (Under $100!)
I'm a huge fan of Amazon, but there are also some great finds on places like Etsy and Pinterest, my new (old) obsession!
Note: Some of the links below may be affiliate links, just so you're aware 🙂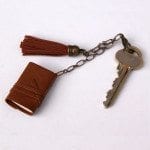 Cutest Keychain Ever! ($9.95)
What I really love about this keychain is that the book is actually useable! It has about 80 mini pages that can be written on, so great for remembering important numbers while you're on the run. This is a great gift for the freelancer who has everything or is a little forgetful...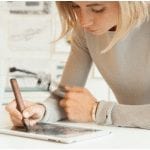 Funky Stylus Pencil ($49.95)
I'm a huge iPad user, and often find that after an hour of straight usage, my index fingers are starting to get sore on the tips from all the swiping and tapping I'm doing. A stylish stylus pencil is EXACTLY the sort of thing I would love as a gift... wink, wink!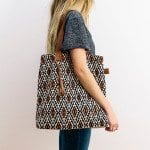 Cute & Funky Tote Laptop Bag ($58.00)
I have been looking for a laptop bag forever, and I've just found the one I want! Nice and big, it will not only fit your laptop in it, but all your cords and your wallet if you want to leave your other bag at home. Guy's, this is a great gift for your lady freelancer!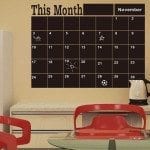 Awesome Chalkboard Calendar ($15.00)
I have been looking for one of these for the past year! Although for me, I'd need to have three, as I like to plan 3 months out in advance. Not just for the freelancer, this chalk calendar would work well for a family too 🙂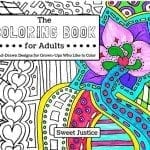 Colour Outside the Lines... ($4.99)
This is a special book because I know the person who 'wrote' it! Missy is a close friend of mine and she hand-drew every single picture within this book! You cannot go wrong for the price either! Available only in paperback, you won't regret this purchase (she is designing more as we speak!)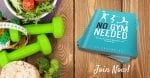 Best Healthy Program ($19.95)
I had to sneak this one in here! If you're looking for a gift for yourself, this is it. It's based on my best selling book, No Gym Needed, and features daily video routines, an awesome eating plan with a cheat day plus much more. Only available at $19.95 until December 28th, 2015!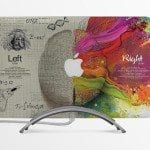 Customised Macbook Decal ($15.00)
I have one on my own Macbook and love it. I'm looking to change mine for 2016, and this might just be one I switch too... what do you think? I'm a huge fan of making something my own and I love the colours in this one!
I hope you enjoyed this list! And if you still haven't started your Christmas shopping like me, best you jump to it! Some of these gifts will take a week or two to reach you, particularly if you're planning on sending them overseas 🙂
Merry Christmas and Happy Holidays!