The Passive Income System
A LIVE 6-WEEK TRAINING PROGRAM
FACT: YOUR BUSINESS CAN BE EASY AND MAKE MONEY CONSISTENTLY WITHOUT WORKING 80+ HOURS PER WEEK
You DO NOT have to work 80+ hours per week to generate consistent income.
Your creative business can be EASY, create consistent income, and make an impact on who you want to serve.
You CAN love what you do. 
It doesn't have to be hard, or hard work, to create a business that doesn't make you feel drained and frustrated at the end of the day.
You can work 4 days per week, make a full-time income, and create a community of thriving, satisfied customers.
It's time to ditch the overwhelm, lose the drama, and focus on what makes you money...
IT DOES GET TO BE SIMPLE. IT DOES GET TO BE EASY. IT'S OK TO MAKE MONEY WITHOUT BUSTING YOUR GUT TO DO IT!
INTRODUCING THE PASSIVE INCOME SYSTEM
A six week LIVE group program created to help you go from FRAZZLED and FRUSTRATED to LOVING your business and making CONSISTENT income every week.
Your challenge—if you choose to accept it—is simple: show up for the live training calls, do the work, and implement quickly.
You not only get ALL the training you need to achieve this, but you'll also have my support and accountability to make SURE you're doing it — the whole way through.
You know you can make money in your business, you're just tired of trying to implement #allthethings.


Every week, you try a NEW strategy or tactic, drawn in by the promise of cash flow nirvana... only nothing EVER seems to work. 🤦‍♀️
Sure, you might get a quick flurry of sales and then... crickets.
It's not your fault.
You're not a salesy person. You have no idea how to create content that converts into sales without it sounding like you're desperate for cash... 💵
It feels like others around you have been given access to some secret weapon that you're not privy to because you missed the memo (hello, you never even got the memo!).
Well guess what?!
There is no special secret weapon... or is there?
THE TRUTH IS THIS: the only reason you're not making consistent income in your creative business right now is YOU.
I know that sounds harsh. But let me be clear. Once you know that
you're in charge
of what your business can look like, the stars align and making money becomes EASY...
It's time you got back in the driver's seat and started navigating where YOU want to go, not where someone else is telling you to be.
I used to be soaked in overwhelm. Drenched in hard work and crazy hours.
My business was a struggle, or at least it felt that way.
I had some small success. I was making about $1k-$2k consistently every month but I couldn't seem to break the $5k barrier.
Every week, I would read a book, listen to a podcast, watch a YouTube video or read a blog post about some new tactic or strategy I hadn't tried.
And every week, as I implemented what I was being told to do, I felt a niggle in the back of my head...
I knew this wasn't the right way to approach my business.
But I didn't know what WAS the right way. So I kept trying #allthethings.
And I kept failing.
I felt like a complete fraud as far as my community was concerned. They were looking to me as someone to help them achieve success... yet I couldn't seem to hold onto it for myself.
This was 2017.
I cried myself to sleep many nights during this time.
Instead of trying all these shiny, new strategies, I could have been making money with ease and loving my business.
Now. Life and business look very different.
I work four days a week. I finish 'work' (if you can call loving what you do work!) between 1-2pm every day.
Money flows into my bank account from multiple sources, almost daily, and the feeling is like, "Oh, there's another payment, thank you Universe!"
I see, very clearly, where I was going wrong. 
As soon as I switched from following others to knowing what worked for my business, everything became easy and fun.
So what changed?
I decided that I wanted my business to make money easily and have fun while creating.
I knew that I wanted to CREATE products and programs whenever I wanted.
I wanted to create products that people were excited to receive that also helped them learn something, experience something, or inspired something.
And that's what I did.
I focused on creating workbooks, journals, and planners that my community wanted and needed.
I created a system that allowed me to work 20% of the time but reap 80% of the rewards.
I no longer needed to work 6 days a week, 80+ hours or discount my stuff just to get a flurry of sales...
THIS CAN VERY WELL BE THE MOMENT THAT CHANGES EVERYTHING FOR YOU.
This can be the turning point you've been hoping and waiting for. You just need to be willing to take action and open to having a business that's easy and fun.
IN THE PASSIVE INCOME SYSTEM,
YOU'RE GOING TO: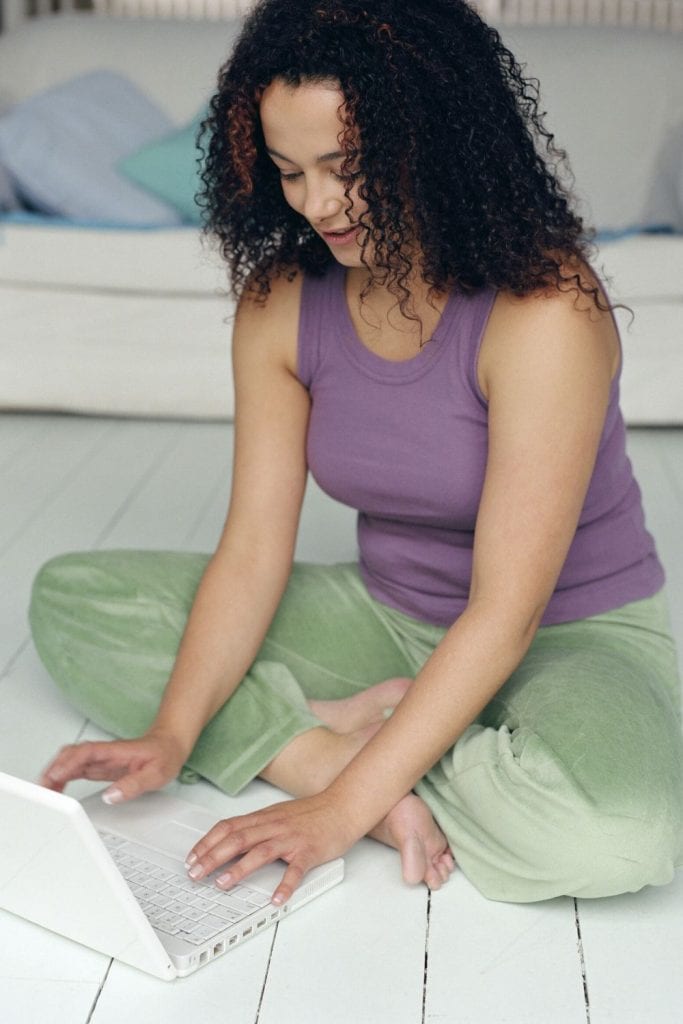 Create products that YOU feel great about and are EASY for you to do.

Finally SHIFT those negative beliefs around your business and step into running an empowered creative business.

Get over your fears, stories, and limiting beliefs that are stopping you from selling your amazing things to people who need and want them.

Never chase a new strategy or tactic again because you know EXACTLY what you need to do to make passive income in your business.

Maximize your productivity through automated systems and tasks so you NEVER have to work longer than you want to.
WHAT YOU'RE GOING TO LEARN:
WEEK ONE: CREATE WHAT YOU WANT
(LIVE TRAINING, SUNDAY, MARCH 1ST AT 3:00PM EASTERN)


💡 I'm going to teach you how to identify your ideas so that you can create what you want but that also aligns with what your community wants (so you can sell!).
💡 You're going to learn how to shift your negative mindset so that you can have a business that is easy and fun.
💡 I'm guiding you through how to create your ideal day because without this clarity, you'll never know what success looks like for YOU.
WEEK TWO:
BUILD IT & THEY WILL COME
(LIVE TRAINING, MONDAY, MARCH 9TH AT 7:30PM EASTERN)


💡 I'm going to teach you how to speak to your ideal target customer so that you can sell with ease and serve your people.
💡 You're going to learn how to build a list of engaged fans so that you can pull money out of thin air.
💡 I'm guiding you through the right list building strategies for YOUR business so you never follow those shiny objects again.
WEEK THREE:
INVITE THEM IN!
(LIVE TRAINING, MONDAY, MARCH 16TH AT 7:30PM EASTERN)


💡 I'm going to teach you how to create an online home that FEELS good but also attracts the people you want to serve. No tire kickers here!
💡 You're going to learn how to create content that converts so everytime you email your list, post on social media, your audience is enthralled by what you have to say.
💡 I'm guiding you through how to create a content ecosystem so that everything connects and is working for you 24/7... it's part of the passive income system!
WEEK FOUR:
CREATE, CREATE, CREATE!
(LIVE TRAINING, MONDAY, MARCH 23RD AT 7:30PM EASTERN)


💡 I'm going to teach you how to create workbooks, planners and journals that look beautiful and speak to your target audience.
💡 You're going to learn how to create a production team that understands what you need and sets you up for success.
💡 I'm guiding you through how to create a project management system that brings ease and joy to your creation process... no more feeling boxed-in or overwhelmed here!
WEEK FIVE:
YOUR LAUNCH PLAN + STRATEGY
(LIVE TRAINING, MONDAY, MARCH 30TH AT 7:30PM EASTERN)


💡 I'm going to teach you how to decide which distribution channel is best for YOUR business. Remember, it gets to be easy and fun.
💡 You're going to learn how to create a launch plan that you execute with ease and speaks directly to your ideal customer so they are like, "Oh yes, I need this right now!"
💡 I'm guiding you through how all the tech setup for your sales funnel so you NEVER use the excuse that you can't sell your products because you can't connect your payment processor to your sales page!
WEEK SIX:
YOUR TAILORED PASSIVE INCOME SYSTEM
(LIVE TRAINING, MONDAY, APRIL 6TH AT 7:30PM EASTERN)


💡 I'm going to teach you how to create a repeatable passive income system that feels easy and fun for you to implement.
💡 You're going to learn what tasks to focus on and when to focus on them so you're making money consistently.
💡 I'm guiding you through how to make decisions about your business so that you NEVER have to worry about how you'll make money again.
SIX LIVE GROUP TRAININGS,
INCLUDING Q+A


Every Monday for 6 weeks, starting on Sunday, March 1st (yes the first call is a Sunday, but Monday for the rest), I'll be hosting LIVE group trainings at 7:30pm Eastern via Zoom. I'll be walking you through EVERYTHING you need to know to create your simple, solid, successful passive income system. At the end of each training, we'll also open up the line for Q+A to make sure you are 100% clear and covered. And YES — these calls will be recorded and you'll have lifetime access to the content.
SUPPLEMENTARY CONTENT


For each week of the program, you'll receive additional materials to go along with each training. This could include things like guides, workbooks, extra tutorials, and even examples so that you know what to do and how to put ALL the pieces together for your own tailored passive income system. Feel like you're missing something? I'll get it to you. I've got you covered — always.
PRIVATE FACEBOOK GROUP


Starting on March 1st, you'll have access to a private, members only Facebook group. I'll be active in this group Monday — Friday. Struggling to figure out your topic? Need help with target audience? Not sure what to create first? Tag me and I'll be there to support and guide you.
LIFETIME UPDATES

As with all of my programs, you'll have lifetime access to EVERYTHING included in The Passive Income System. As well, because my system is always evolving, and I want yours to be as well, you'll receive any new CONTENT updates I do in the future.
PLUS, FOUR AMAZING BONUSES:
BONUS #1: Ready-to-Use Templates
(value $497)


Struggling to figure out how to design your workbook, journal, or planner? Stop worrying! Use one of these 9 templates to get your creative juices flowing! Complete with instructions on how to replace images, change fonts, and choose complementary color combinations, you're creation process will be cut in half!
BONUS #2: 90-Day Personal Productivity Power Plan (value $197) — INSTANT ACCESS


Trying to balance #allthethings but succeeding at none? Learn how to create and implement a 90-day productivity plan for your personal life and get back on track. You'll learn how to get clear on your to-do list items, as well as how to create a digital plan for even more transparency and planning power.
BONUS #3: The Capture, Convert, Captivate Course (value $297) — INSTANT ACCESS


Wondering how you're going to keep your customers coming back for more? Not sure if you've got the right lead magnets in place? Looking for ideas to surprise & delight your amazing customers? You'll learn all of this and more inside this self-study course.
BONUS #4: Group Coaching Call (value $197)


Getting caught up in your own head? Stuck at a point and you know that if you speak to me, you'll get the answers you need... There will be one (possibly two!) group coaching calls during the LIVE training program. More details to come.
DOORS ARE CLOSED - Join the Waitlist!
Q: Who is this training program for?
A: Anyone who wants to learn how to quickly and easily create an online passive income business through the creation of workbooks, planners or journals. No design skills necessary. 
Q: How/when is the program delivered?
A: We kick things off on Sunday, March 1st! We'll be doing our live calls via Zoom. Full details will be provided once you sign up.
Q: I've never used Canva. Can it really be that easy?
A: Yes! It's so much easier to use than other graphic design programs. There are basic videos within the Canva platform to walk you through its basic use. But those videos don't cover the knowledge I figured out for this specific application 😉. I'm going to break down all the secret things you can do in Canva over and above creating workbooks, journals, and planners!
Q: Is Canva expensive to use?
A: Not at all. While you may want to upgrade, you can absolutely start with the FREE version of Canva to work on your passive income project.  
Q: How long before my book will be ready to publish?
A: That's up to you and your motivation/organizational skills. I'll provide you with some options and best practices so you know what is the best option for you and your business.
Q: Are there any bonuses?
A: Yes! Those are outlined above, but in case you missed them, you get four bonuses, with instant access to three of them as soon as you sign up.
Q. I'm not good at tech, can I still join?
A: The good news is, yes you can! All the tech walk-throughs are provided and if you're still not sure on something, let me know and I'll record even more detailed step-by-step walk-throughs. I got your back.
It doesn't matter where you are in your business right now. It doesn't matter how much (or how little) you're making. It doesn't matter that you might have failed in the past...
YOU. CAN. DO. THIS.
No matter how you're feeling right now, I want you to FEEL that you got this, that you can trust that there is a way for you to love your business and it be easy and fun... QUICKLY.
I know this because I've done it. And I know, 100% that you can do this too.
I'm not going to lie and tell you that there's no work to be done. Because there is. But it's about working smarter, not harder. 
You'll also experience moments of doubt and wonder what you got yourself into...
But you know what's harder? 
Continuing to do what you're doing and expecting different results.
Trying a new strategy or tactic every week in the hopes that this will be the magic bean you've been waiting for. Putting your amazing work on sale because it's the ONLY way to get any cash flow.
Ain't nobody got time for that!
It's time that you decided, once and for all, that you're done with the drama and overwhelm. That' you're done chasing all the shiny objects. That you're ready to step into your power and claim the business you desire and that you're worthy of receiving. It's your time and your business can be easy and fun.
If you're ready to commit to doing the work — I'd love 💖 to help you make it happen!
DOORS ARE CLOSED - Join the Waitlist!