Do you have a personal productivity plan?
Have you always looked at your most productive friend, let's call her Productive Paula, and wondered how on earth she seems to manage #allthethings yet seems less stressed and more blessed than you are right now?
When I'm chatting with any of my friends, one of the most common things she wishes she could change about her life is some variation of this:
Feel less stressed!
That's why I am so excited about my latest eCourse called The 90-Day Personal Productivity Power Plan.

It's a labour of love, something I've been working on for the past few months, pulling it together and making sure it included everything that I do to keep on top of all the things.
But you know what?
I wasn't always this productive, or this put-together.
When I first started my side hustle, I failed miserably at productivity. In fact, I juggled so many balls, that I lost clients, alienated friends, and nearly lost my new relationship with my now husband!
Clearly, things worked out, but how?
The Uncomfortable Conversation…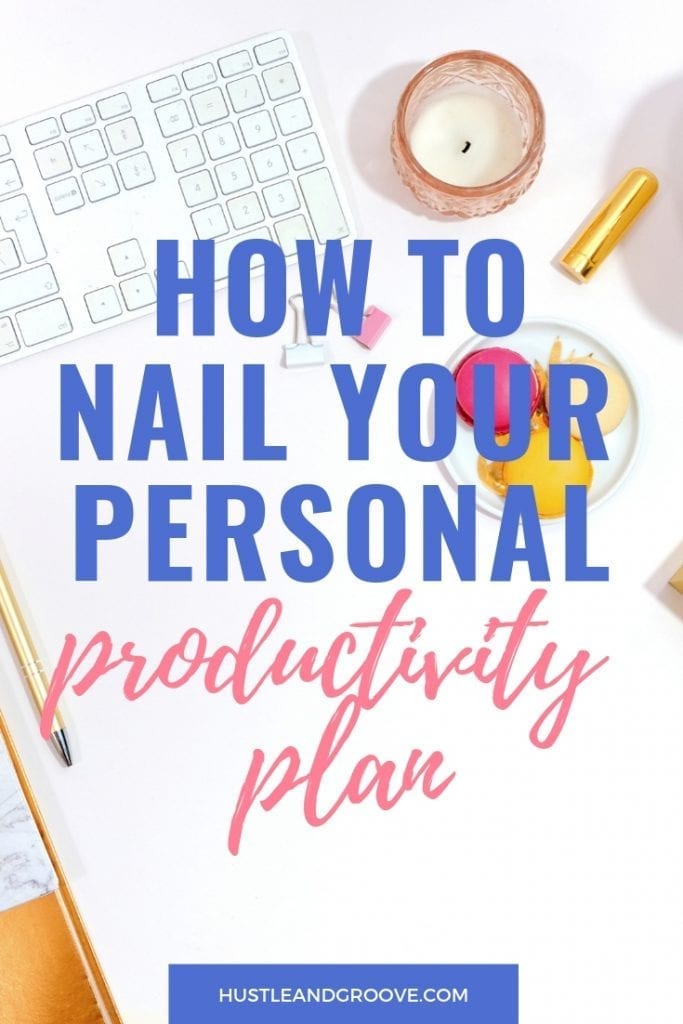 Funnily enough, it took my boyfriend (now hubby) to sit me down and have some #realtalk with me.
It was an uncomfortable conversation for us both, but it needed to be done. We'd only been dating three months when this happened, and it had been a rough ride up until that point.
I'll never forget one of the things he said during this chat:
"Lise, you don't have to say yes to everything and everyone."
That one thing really made a difference in how I approached my life going forward.
I learned how to prioritize better and how to automate the things that I had to do, but didn't bring me joy.
If you're looking to nail your own personal productivity plan, then you're going to love learning more about this course.
In the 90-Day Personal Productivity Power Plan, you will:
Discover how to create a plan so you know what you're doing and when (really important if you have no idea what just happened today!)
Learn how to feel satisfied with how you spend your time (and who you spend it with) — a must if you want to keep your relationships intact and happy
Complete your goals — or learn how to create achievable goals in the first place! (You'll thank me for this!)
Finish the 90 days more satisfied and less stressed! And way more blessed…
Normally, this course sells for $197.
It's a small price to pay to get your personal productivity plan under wraps, amiright?!
But I've always got your back, and I know you're smart and on the lookout for a deal, which is why I'm excited to share that this course (+45 more resources, printables, planners and more) is available inside the Ultimate Productivity Bundle!
Together, these 46+ resources normally sell for over $1,500, but you can get them all for a super special deal.
Here's how to do it:
As I mentioned, all of these resources (including my personal productivity plan) are part of the Ultimate Productivity Bundle, a collection of 46 eCourses, eBooks, printables, workbooks, plus more (did I mention bonuses?!).
Now, I get that it's a HUGE number of resources, but here's the thing… even if just a handful of products apply to your life right now, it's well worth the investment.
And the best part is this collection is yours to keep. It isn't going anywhere. All you need to do is download all the eBooks and register for the eCourses within six months of purchase, and you have them for life.
You know I'm a huge productivity fan, so I've already grabbed ALL of them and started using a number of the printable planners. Honestly, I'm in productivity heaven right now.
Who's joining me?!
You can check out the bundle now and nail your own personal productivity plan today!
And if you're trying to decide whether to get it or not, you might want to know they've got a 30-day happiness guarantee! Try it out and if you're not satisfied for any reason, just ask for a refund within 30 days. Easy-peasy.
I'm excited to see you inside the 90-Day Personal Productivity Power Plan and if you've got questions, you know what to do!