Hindsight is 2020… how loaded that saying now is, don't you think?!
Without going into all the nitty-gritty (because ya already know), 2020 was a bit of a dick.?
In fact, if 2020 was a real person and I met them, I would not only give them the cold shoulder, I'd probably then turn around and slander them all over social media for being such a dick!
No, it's not my usual style, but hey, 2020 was anything but usual!
This year, I decided to record a video to share with you the insights from each month. ?
As always, the two overarching questions I start my annual review process with are:
What went well this past year?
What didn't go well this past year?
This year, I'm breaking things down by month.
I've got highlights for each month and then a breakdown of all the nitty-gritty numbers and lessons learned for the month.
Before we dive in… I will say this, doing my annual review was so much fun!
Sitting down and combing back through my 90x Goal Planners for this year… it was so fun going back through and reading each week, seeing different ideas that I came up with, and seeing some trends over the months, which you might see as we go through this too.
Let's do this!
2020 Annual Review – The Breakdown
January 2020
January was pretty 'normal'… So we can't get through this annual review without acknowledging the elephant in the room, and really, it's not an elephant — we all know what 2020 (and us) has had to deal with.
COVID-19 hadn't really hit mainstream media or each country…
In January, things were a little bit more blissful. In fact, in January, I was in Orlando, Florida for a Self-Publishing School in-person off-site. We were planning some things for the year ahead. The highlight of this trip, apart from hanging out with beautiful human beings, was that I got to go to Epcot Disney!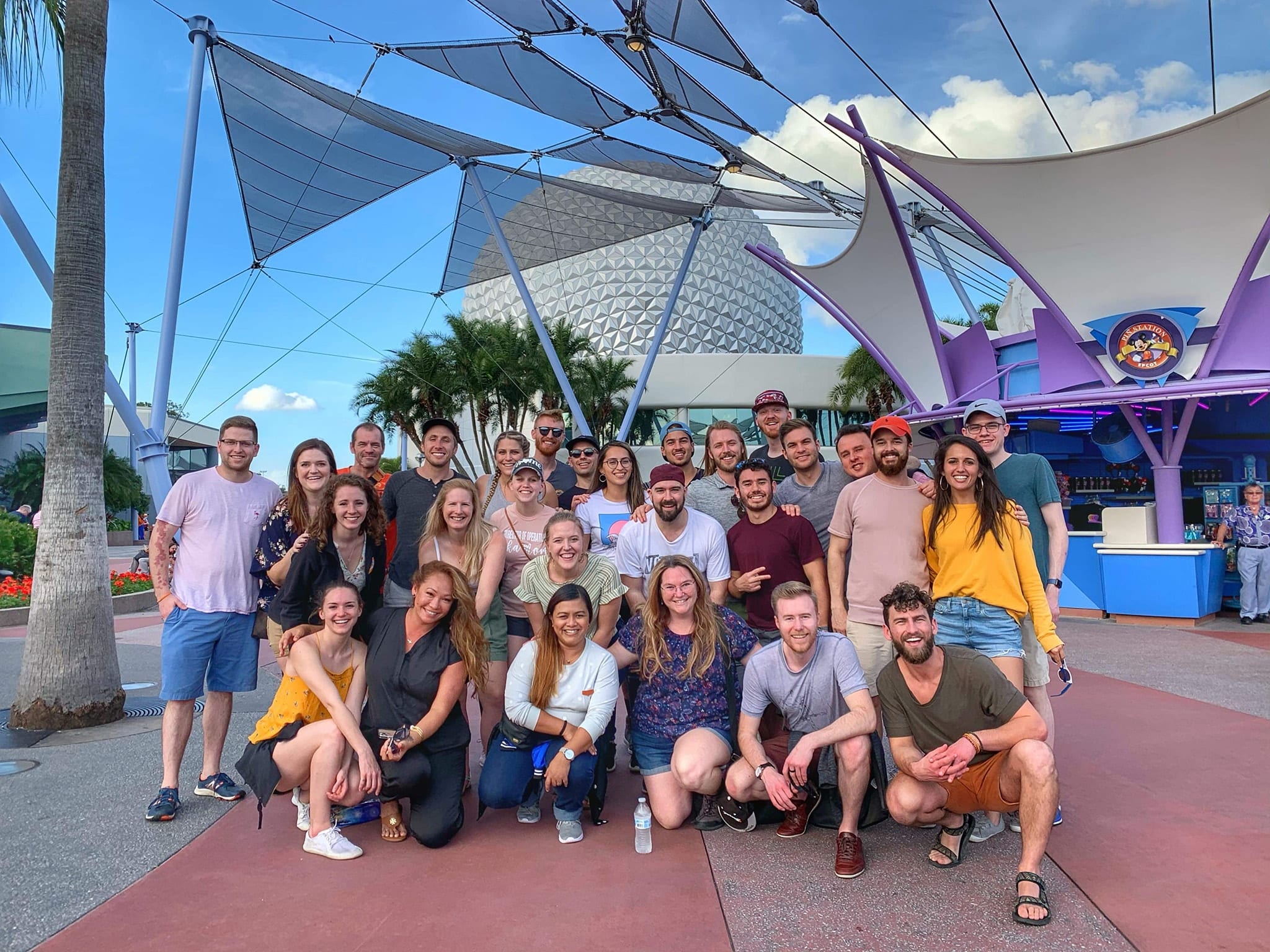 Yep, I traveled from New Zealand, all the way across the other side of the world. Which, right now, is not even a possibility. How crazy is that?
For each month I have a quote or statement that kind of sums up that month.
For January the quote I've got is:
"Success is in your blood"  ~ Shaked David
It's a great quote, I really like it a lot.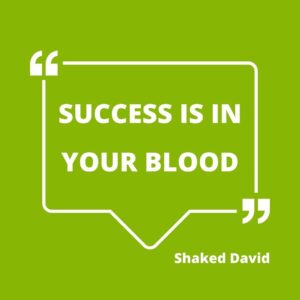 I also made the first investment (for the year) in my business by purchasing & going through a selling program. I was challenged to sell something every day for the month of January.
What worked well in January?
What worked really well for January was that I was planning and relaxing. I was doing a little bit of planning, a little bit of relaxing.
January, on this side of the world, is summer so I was spending time with family and we were going out and about, enjoying the sunshine.
What didn't work well in January?
What didn't work so well in the month of January? 30+ coaching calls a week.
It was in January that I started to get an inkling of not wanting to have that many coaching calls, so that started being something that I was aware of.
Trying to cram everything in on the weekends that I needed to do for the following week, did not work well at all either.
My January numbers:
The numbers I'm sharing here are the important numbers that I track for my business.
They are:
Sales (number of products sold per month)
Email list size
Email open rate
The numbers you track in your business might be different.
January Sales = 59 products sold

11 x 90 Day Productivity Plan Bootcamp
15 x 7 Days of Focus Audio Course
9 x Kickstart Your Hustle Bootcamp
24 x Create With Canva Workshop

Email list size = 5,654 (after a massive clean up of cold subscribers, this was a drop by 2,300)
Email open rate = 20.2%
February 2020
Let's jump into February.
February is one of my favorite months because it's the month that we got married. We had our 6-year wedding anniversary this month. We went away for a four-day weekend to a beautiful area in NZ called Whangamata, which was amazing.
From a business perspective, the quote that I have for Feb is:
"Sell them what they want. Give them what they need" ~ Sara Dann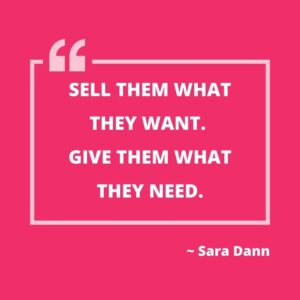 In February, I invested in learning more about selling. I invested in more courses that taught me how to sell without feeling salesy… because up until that point, I really, really struggled with selling because I just always felt like it was icky, that I was being icky.
Now, I have no problem selling. It is way easier when you understand that it is not about you. And it's not about the money. It's about the value you're offering and the transformation you're providing. And when you understand that, selling becomes second nature.
I set a date to leave Self-Publishing School by April 2020, and that we would move back to Australia in June, 2020. My husband's Australian and we wanted to be living at the beach with summer 350 days of the year!
If you've been in my world for any length of time you already know this and know that we're in Australia right now!
What worked well in February?
What worked well was planning, and specifically, doing this inside my new favourite project management program, ClickUp. If you want to check it out, you can do that here. ClickUp has a great free plan, so you don't need to pay for it but if you do decide to upgrade, you get a few more bells and whistles. But honestly, the free version is amazing, you'll love it.
The reason why I love ClickUp and why I transitioned away from Trello, is that ClickUp gives you multiple views. Plus, I can create a project and then have a list of tasks per project and set individual start and end dates per task. You can't do that in Trello.
And I still use the 90x Goal Planner, because I still like to write things down, but I'm definitely one of those people who likes to have things out of my head, and visually being able to see them and ClickUp allows me to do that.
What didn't work well in February?
Leaving things to the last minute. I had a lot of moving parts in February but I stressed myself out by leaving things down to the wire. While I thrive on stress, or rather I thrive on deadlines, and the tighter the deadline the better, I got caught out a lot in February and so I knew that going forward that that would have to change. If only for my own sanity and stress levels!
So let's see if I learned that lesson in March…
My February numbers:
February Sales = 11 products sold

5 x Women's Health Bundle (affiliate)
6 x The Passive Income System 6-Week Group Coaching Program

Email list size = 5,650 (down 4 from January)
Email open rate = 21.2% (an increase)
March 2020
So for March, my overarching quote is:
"It does get to be easy and fun." ~ Lise Cartwright
That is my overarching filter now, and I started that thinking in March. I started really leaning into that and thinking about that and what that might look like in my business.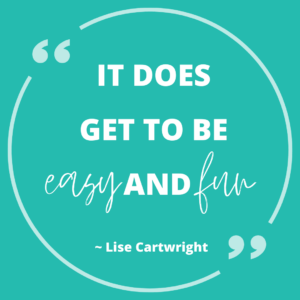 March = COVID-19.
In February, COVID-19 had hit the world headlines, but it hadn't shown up everywhere, but by mid-March, every country in the world almost had the virus.
We were in New Zealand at the time and we were extremely lucky because:
#1 – we have an amazing government that took action very quickly.
#2 – we're a small country, and we tend to band together, that is kind of our thing, and with only 6 million people, it's a lot easier to kind of manage that type of situation.
We had friends come and stay from Australia in March. And the weekend that they came was really when the virus started to ramp up around the world.
I remember my friend Stacey saying, "Oh my gosh, what happens if we can't get back?!" They've got kids in Australia and she was really freaking out. They got home ok then literally the next weekend we were being told to stay at home and self-quarantine. That was around March 20.
Then on the 25th of March, NZ went into a full lockdown.
Now for anyone that doesn't know or didn't read the news or anything like that, the lockdown in New Zealand was very very strict. It was called Level 4. You can learn about what these mean here.
Everything was closed, except for the supermarket and pharmacies. You could not go anywhere, and you had to social distance and line up to go into a supermarket.
At no time were we required to wear masks. The whole time that New Zealand was in any form of lockdown, we did not have to wear masks at all. But social distancing was enforced and masks were optional if you wanted to wear them.
You had to stay at home and you could only go outside and it was like a 5-kilometer radius that you could drive within. The only place you could drive to was the supermarket. No friends or family allowed within your immediate household "bubble".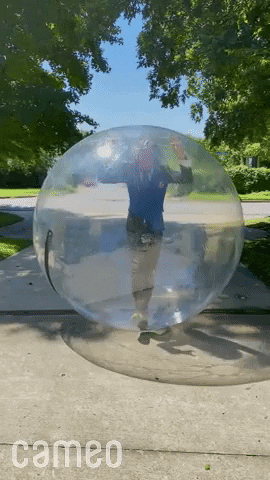 So lockdown was very strict but it worked. We did that for four weeks straight before moving into the lesser alert levels.
Now for me, day to day life was not too different pre lockdown because I work from home.
So while it didn't impact my work life, it did impact things like we can't go to the gym. We couldn't exercise. We couldn't see my family, who lived only a short 25-minute drive away. But with my parents being in the high-risk category, I did not want to be responsible for them getting sick.
So that was lockdown!
Another quote that I feel sums up how things were looking in my business is "If the plan doesn't work, change the plan, not the goal." And this was really pertinent to my business because things felt heavy and sluggish, and that is not surprising… the entire world was going into some version of a lockdown and nobody had any idea what life would look like.
So it stands to reason that my business would be impacted by that because everyone's business was impacted.
I remember taking time and space to just figure out what life and my business looked like, to not be scrambling to try and put things into place because that's what I'd been doing.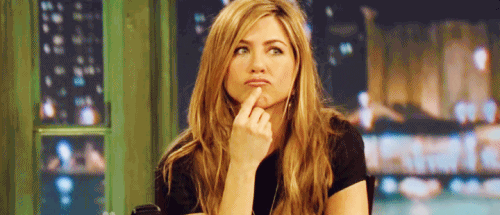 I started doing J.S.T… Just Sit There.
It is a mindfulness practice, and it's something I do every single day. And the days that I skip it are the days that don't go so well for me. From a mental health perspective, for me, it's really important that I do that.
Also in March, I stopped selling intentionally. I needed to regroup and pivot to figure out what it was going to look like for me.
What worked well in March?
Doing J.S.T. That was a super helpful addition to my daily routine.
Building awareness around how I make decisions. I did that through Human Design. If you're not familiar with the Human Design concept; if you've never gone through and done your body graph, I highly recommend that you do it.
What didn't work well in March?
So what didn't work? You know COVID-19, it didn't really work for me.
But I also let fear creep into how I was running my business. Coming from a place of fear is never a good place to be in. And again, I cannot stress enough how normal that was, to have that response… Because this was unprecedented. We didn't know what was going on.
So that was Q1 of 2020, which was a bit of a mixed bag.
The biggest thing that I learned in Q1 was that I needed to do mindfulness daily and I needed space and time to energetically feel into the things that I was offering.
March numbers
March Sales = 14 products sold

3 x Getting Started With Scrivener Course
1 x Day of Voxer Coaching
1 x List Building Made Easy Mini-Course
9 x Easy Earnings Bootcamp

Email list size = 5,654
Email open rate = 21.2%
April 2020
My overarching quote for the month of April is:
"Done is better than perfect." ~ Sheryl Sandberg
And that is probably my favorite quote of all time. It was very appropriate for April.
In April I pivoted from doing my regular 90-day planning to going to a 30 day plan to allow more flexibility and to be able to meet the needs of my audience.
90 Day plans are great and I'm back to doing 90 day plans now but when you're in a space of where things are changing, almost from day to day, switching to a 30 day plan while still using the basis of what a 90 day plan involves, just made so much sense to me.
And the minute that I did that I felt completely different and I felt good about the direction that I was heading.
I focused on easy and fun products. Creating more of the things that I was excited about and that my audience loved. So that meant more live workshops. You guys were loving the live workshops, so I did more live workshops because that's what you guys wanted!
It was so much fun. I love to teach so I was living in my genius zone.
I did, way more J.S.T., and I gave myself space to do what felt good.
In April, I got into this habit of every Friday, sitting down and going "okay Lise, are you feeling good about what you've got planned for the week ahead? Are you energetically behind those things?"
And then if it was a hard no, I would change. I would switch around what I had planned and do something different. And that is why the 30-day plan was working because it gave me that flexibility.
What worked in April?
I did more listening to myself and going with what felt good and what I was energetically aligned with. That worked extremely well. And I did this from April onward.
What didn't work well in April?
I was still doing coaching. I was meant to have left SPS by April but due to COVID we just decided to delay and not make any major life changes like that.
I felt drained and tired from doing all the coaching calls. I knew that there was nothing I could do about them, but they just weren't working for me and I knew that the time was coming soon, that I would be cutting out doing so many coaching calls.
April numbers
April Sales = 47 products sold

10 x Pivot to Profits Workshop
13 x Leads on Autopilot Mini-Course
24 x The Printable Profits Workshop

Email list size = 6,789 (increased by 1,135)
Email open rate = 22.7% (increase)
May 2020
We're almost halfway through 2020!
My overarching statement for May was:
"Money goes where energy flows."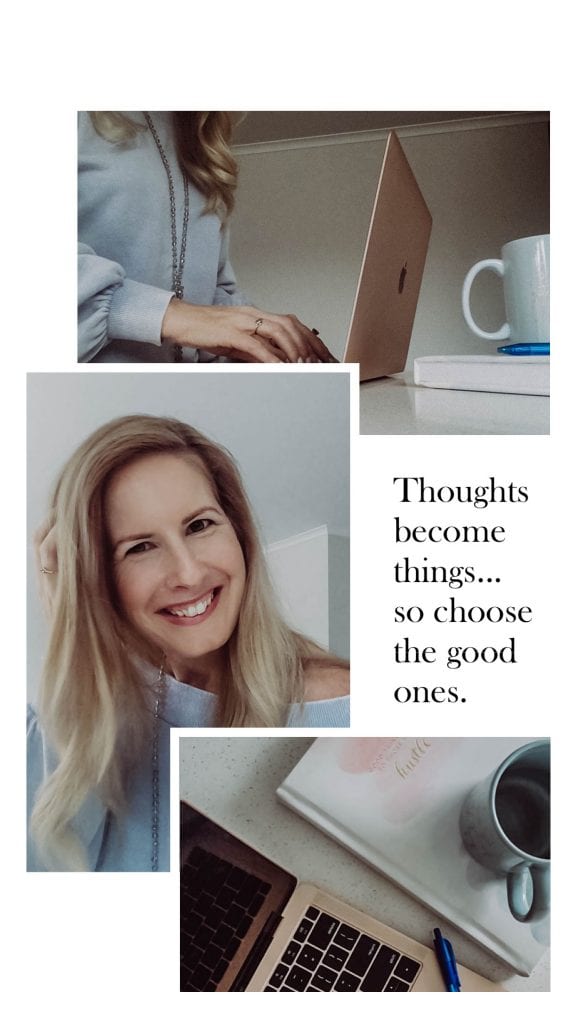 I did a virtual photoshoot in May. If you haven't done one before, they are a ton of fun. Here's a few of the images from my virtual shoot.
Basically, they will call you on your phone, either using Zoom or FaceTime etc and then they tell you how to pose and take photos using your phone's camera. It was so much fun that I plan to do another one soon. Even though I could actually connect with a photographer here in Australia go and work with them face to face. I loved the virtual experience and I loved that it only takes an hour to do it.
The other significant thing that I did in May was showing up daily in my free Facebook group. That worked quite well and I was doing two to three lives per week as well.
Those were the two biggest things that I kind of noted in May.
What worked well in May?
In terms of what worked well… doing more video. You guys seem to really like videos. I love doing video, it's so much easier and it's fun. And a little more interactive too.
I also took time off when needed, so instead of pushing through feelings of lack and pushing through feelings of tiredness, I learned to recognize when I needed to just stop and take a beat. And quite often, that would only need to be for 24 hours. I could literally just feel it on the day.
The best part about the way I run my business is that I can change and move things around, nothing's ever set in stone. So if I need to take a day and the next off, I'm going to regroup and come back stronger.
It has worked so well by doing things that way.
What didn't work well in May?
Second-guessing myself. This was a new one for me.
I let others influence my decision and direction. I would read a blog post that somebody had done on a topic that I was planning to deliver and they did a couple of things differently and I would be like "Oh, I should do that too."
That didn't work because it would not be aligned with what I like to do. You should always do the things that you are aligned with versus what somebody else is doing. It doesn't matter what somebody else is doing, you stay in your lane, your zone of genius.
So, yeah, second-guessing myself was kind of annoying and #boundaries. I did not have good boundaries in May… definitely things to think about as I move forward in 2021.
May numbers
May Sales = 24 products sold

7 x Micro Offers Workshop
8 x Website Wonder With Canva
3 x ASK Sales Plan Bootcamp
4 x Create With Canva Workshop Bundle
1 x 1:1 Coaching
1 x Consulting Client

Email list size = 7,019 (increased by 230)
Email open rate = 22.7 %
June 2020
June is when we had originally planned to move to Australia, and we had started to put plans in place.
We were closely watching Australia.
Australia did not do the same type of lockdown that we did in NZ. Each state did things a little bit differently and Queensland, the state that we were coming to had closed its borders to every other state in Australia.
You could move around a little bit within the area. Some things were closed, other things are open. so they were a level 3 vision of our lockdown where things were open but you couldn't go into a restaurant for example, you could only get take away.
My overarching statement for June was: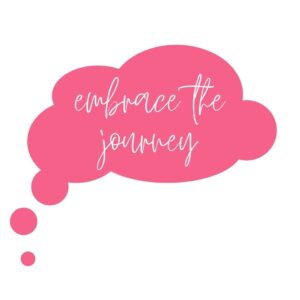 "Embrace the journey."
Again in June, I invested in my business. I hired a coach to help me get clarity around all of the offers that I was creating and to help me map out a three-month plan to leave Self-Publishing School.
At the time I was doing about 20 hours a week as a consulting coach. So that's where all those coaching calls were coming from and I had made the decision in June that enough was enough. I wanted to transition out of SPS.
I wanted to figure out what I was going to do, once I had all this time back.
I launched a summit too! I had always wanted to host a summit so I launched a summit in June. #won'teverdothatagain. It was fun, but it was really draining and time-consuming and now, I filter everything through "is this easy and fun?" and whenever I ask myself "Should I do another summit" I'm like "that is not easy and fun". I don't want to do things that aren't easy and fun.
I leaned into how I'm feeling and changing course when I felt the need to… so a little bit more of what I did last month.
I also learned about controlling the controllables. What can I control was the question that I continued to ask myself.
Our flights were booked for July for Australia, and we gave 3 weeks notice to our landlord as our flight was scheduled for July 13. Obviously, that did not happen.
You'll learn more about that when we look at in July.
What worked well in June?
Being excited about what I was offering—getting excited, allowing more space for ideas to bubble up instead of executing quickly which is my default, I love to be in action.
But I learned to let things bubble and to let things percolate and marinate. It doesn't have to be so rushed, I don't have to launch, launch, launch, all the time. I don't need to do that.
What didn't work well in June?
Worrying. I can only control things in my own space, right? There's no point worrying about the things that I have no control over and learning to ignore the rest. Being empathetic to people around you as well though. More stuff happened in June on top of COVID and I remember experiencing feelings of heaviness again.
June numbers
June Sales = 54 products sold

1 x 30 Days to $5k Bootcamp
46 x Profit With Printables Workshop
7 x 30 Days to $5k Course
2 x Profit With Printables 1:1 Coaching

Email list size = 6,395 (decreased by 624 – removed cold subscribers)
Email open rate = 22.9 %
July 2020
The overarching quote I have here is from my very good friend Sloane Kini, and it's:
"You can do hard things."
Sloane has a book with a similar title, and I highly recommend it.
I learned that I could do hard things and survive; I'd be okay.
In July, we also spent more time with my family because the plan was that we were moving to Australia so I wanted to get in as much time with them as possible.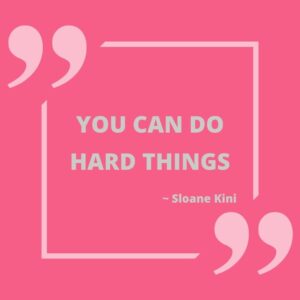 We moved out of our house on July 17…  Although we had already given notice a few times prior, because things were obviously evolving in Australia, we had been confirmed for our flight so we were confident… But two days before we were to move out, our flight was canceled by Qantas.
Now, they did reschedule us about two weeks later, but that flight got canceled as well.
Anyway, by the time we were notified of our canceled flight, we had no choice but to move out… We had nowhere to live.
We stayed at my parents' place for a couple of days, and then my beautiful friend, Penny said that her partner was looking for someone to sublease his place for a few weeks in Auckland! We jumped at it.
FYI, we had also sold our car, we'd sold everything at this point.
Thankfully, Shaun gave us the use of a car, and we were able to lease his place for about four weeks. Our next flight was booked for August 10.
So a lot of change happened in July. We had to move out and moved up to Auckland, flights got canceled.
At the same time, I also handed in my notice to Self-Publishing School. I gave them three months. I was finished end of September.
What worked well in July?
I learned to just simply let go of the things that I couldn't control. I chose to focus on what I could control. And then giving myself more time and space for those things.
What didn't work well in July?
Freaking out. Again, not an abnormal response, but it didn't help to do that. It was understandable, but it definitely did not work well at all.
July numbers
July Sales = 31 products sold
Email list size = 6,349 (slight decrease)
Email open rate = 23 % (increase)
August 2020
The word that I have for August is just simply "Breathe".
I hired a Facebook Ads strategist for three months and we moved to Australia!
Remember how I said we were scheduled to fly out on July 17 and it got cancelled and we got rescheduled for a later flight, July 25th? Well, it got cancelled. But we were rebooked for an August 10 flight.
Then the night before we were scheduled to fly out on August, 10th, they called us and said we'd been "bumped" from this flight to an October 25th flight…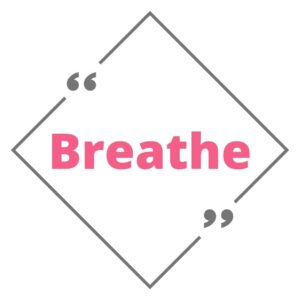 The reason that all these flights were getting canceled was not that the flights couldn't fly, it was that Australia had another resurgence of COVID and the government had decided to reduce the number of returning Australians. So they were limiting how many people could come back in at any given airport.
What this meant is that Brisbane, the airport we were flying into, could only receive 25 people from New Zealand, three times a week. So only 25 people could hop on a plane from New Zealand. So that's why we kept getting canceled and kind of bumped along.
But in this particular instance, they had bumped us from an August fight till October. And I won't go into all the nitty-gritty details but needless to say, we got on the phone, made some complaints and two days later, we were on another flight and we got to Brisbane on August 13!
We had to quarantine for 14 days in a hotel with no opening windows. Not a ton of fun. The first week was not so bad, but the second week it's very much like Groundhog Day, it's the same, same, same…
No fresh air. It's like being on an airplane for 14 days. We survived. It was what we wanted to do. Our choice. We could have stayed in New Zealand. We didn't have to leave. But we wanted to be in Queensland. We wanted the beach, all those things.
We moved into our apartment and out of quarantine at 12:30am August 27.
I have this amazing person, Jo Draper, who I had made contact with through my email list. She reached out to me to say "If you need help with anything when you're in Australia when you get here, let me know. I'm happy to help."
So Jo and her amazing husband, Paul went and looked at apartment, after apartment, after apartment… and I think they looked at about 20 apartments for us. They found this place we are in now, secured it for us, and viola! Here we are.
So August brought a lot of change. A lot of moving around, moving countries, all of that stuff.
What worked well in August?
Keeping things simple. I didn't do anything too crazy in terms of selling every week or launching stuff. We had a decent amount in savings so didn't need to sell anything
What didn't work well in August?
14 days in a hotel room with no fresh air is definitely not something I would recommend and it didn't work well for me in the end.
August numbers
August Sales = 13 products sold
Email list size = 7,392 (increased by 1,043)
Email open rate = 23%
September 2020
We tried new experiences! I am all about experiences and so we were in a new place. We decided to try some new things…
We did Zero Latency, which is a virtual reality indoor space. I am not a fan of being chased, and the first time that we went was to do a zombie apocalypse. Oh, yeah, it was creepy. In the end, I enjoyed it but I wouldn't put my hand up again to do a zombie one.
We also did a couple of escape rooms, they were a ton of fun too, definitely more my jam than a zombie apocalypse.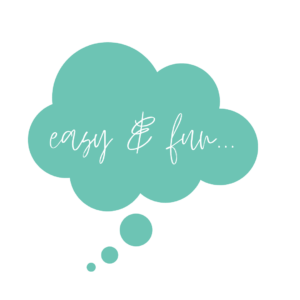 I finally got to do my beach walks and transitioned from doing my mindfulness practice sitting in a room to doing active J.S.T., which is simply going for a walk on the beach for 30 minutes and being mindful and asking questions if I need to, allowing space, but doing it on my own. That is the key for active J.S.T. you need to be on your own for it to work.
I started to intentionally focus on easy and fun. I want things to be easy otherwise what is the point.
I finished coaching with SPS. This was my biggest win for September. The feeling was amazing when I finished my final coaching call.
What worked well in September?
Daily walks on the beach. Focusing on serving first, on giving.
What didn't work well in September?
Letting others influence my decisions, who weren't doing what I want to do successfully. Basically what I'm saying here is, I was listening to people or allowing them to influence what I was doing, even though they weren't doing the thing that I wanted to and they weren't successful.
I have this weird tendency to second guess myself so I have learned that the more I do J.S.T. on the regular and I allow more space, the more that this doesn't happen.
September numbers
September Sales = 44 products sold
Email list size = 7,212 (slight decrease)
Email open rate = 23%
October 2020
My quote for this month is:
"Only I can change my life. No one can do it for me." ~ Carol Burnett
I ran a paid challenge! I had 50 people join and it was $10. It was called The Content Ecosystem. It was a ton of fun. It's the first time I've done anything like that. Hence, I am doing more of those in 2021 so watch this space!
I had my best launch ever of 30 Days to $5k, which is now a program that has been retired, so you won't find it offered again. There will be something in the next few months with similar content, but better!
I also had two weeks with zero sales. This is not a good thing, this is a bad thing, but I wanted to highlight it because the reason this happened was that I stopped doing the things I should do from a mental health perspective. And I was also just focusing on money. That's all I was doing and that's why nothing was working.
I let go of my Facebook ad strategist as that just wasn't working, I wasn't seeing the return on investment and so I let them go. I hired a Pinterest manager too.
And then, the best thing that happened in October is my beautiful nephew was born. Reuben Ellis Carter. Now, I haven't got to see him in person as my brother & his wife live in the UK, in Scotland. So I don't know when I'll actually get to see Reuben.
We are not going to be traveling probably until 2022.
What worked well in October?
So what worked was slowing down and doing regular check-ins on how I'm feeling; going back to focusing on giving and helping. Once I realized the mistake that I had made… and when you're two weeks straight with no money, you sit up and take notice.
I quickly turned that around and I made $5,000 in 24 hours of making that switch.
What didn't work well in October?
Chasing the sale. Being so desperate and focusing only on money that I forgot that the number one law of stratospheric success is that you had to give more in value than you're receiving payment and I lost sight of that. So it was a good reminder. (That's from the book, The Go-Giver. I highly recommend it!)
October numbers
October Sales = 53 products sold
Email list size = 7,309 (increase)
Email open rate = 23%
November 2020
My quote for this month is:
"You got this!"
It's one of my favorite quotes and I use it all the time.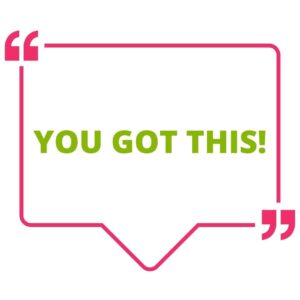 November was my best month. I made the most money in November doing the least amount of work.
I launched The Empowered Lab membership (now The Digital Business Lab). It is already so much fun. I'm so glad that I decided to do this.
I retired over 15 courses and programs to make space for new things in 2021.
I dialed in on doing more J.S.T walks, allowing more space for ideas to develop.
What worked well in November?
Taking time out when I needed it. I was not selling every week in November. I think there were only two weeks where I actually sold. But I made the most money. So it was something that just really solidified in my mind that I get to decide what this looks like. I get to decide how I run my business, and I can make things easy, simple, and fun. And you can do the same.
What didn't work well in November?
Not following through on things because they were too hard. There were a couple of things I had listed out that I wanted to do and I just put them off. That is not my default to put things off because they are "too hard" but that's just how I was feeling. And so it's okay to sometimes do this and that those things didn't come to fruition. I 100% believe that things need to happen when they are meant to happen, it happens for a reason. So those things will likely come back out this year…
November numbers
November Sales = 61 products sold
Email list size = 7,806 (increase)
Email open rate = 24% (increase)
December 2020
So December was pretty quiet intentionally. I gave myself pretty much a break to just allow ideas to develop further, as I have a lot happening in this first quarter of 2021, so I wanted to make sure that I had planned and got all the pieces in place.
I really just dialed in and focused on delivering content to The Empowered Lab members.
I took time off for Christmas and spent time with family and friends.
I really set myself up for success in 2021.
What worked well in December?
Giving space for ideas and not implementing them right away. I've had an idea percolating since October, and it's really only got concrete in the last week, and that feels good.
What didn't work well in December?
Worrying about money, and letting others' energy impact me. I'm normally pretty good. But I just noticed deeply in the month of December that other people's energy, specifically, negative energy, really impacted me. So I've had to learn, again #boundaries, how to manage that.
And that was the full breakdown for 2020!
December numbers
December Sales = 13 products sold
Email list size = 8,089 (increase)
Email open rate = 24.5% (increase)
What was the biggest lesson of 2020?
That I get to decide what my business looks like. It does get to be easy and fun. November was my biggest month, ever. I literally only sold something for two weeks out of that entire month. I didn't do all the things that I normally do, it was light, it was easy, and it was fun. And I'm bringing more of that into 2021.
I hope that this was helpful.
I hope it inspires you. And if you've got any comments drop them below.
What's happening in 2021?
I'm approaching 2021 like I would a new tool that I've just discovered… I'm excited to try it out.
I'm excited for 2021 more so than any year because there is so much possibility!
Here's my intention card that sums it all up: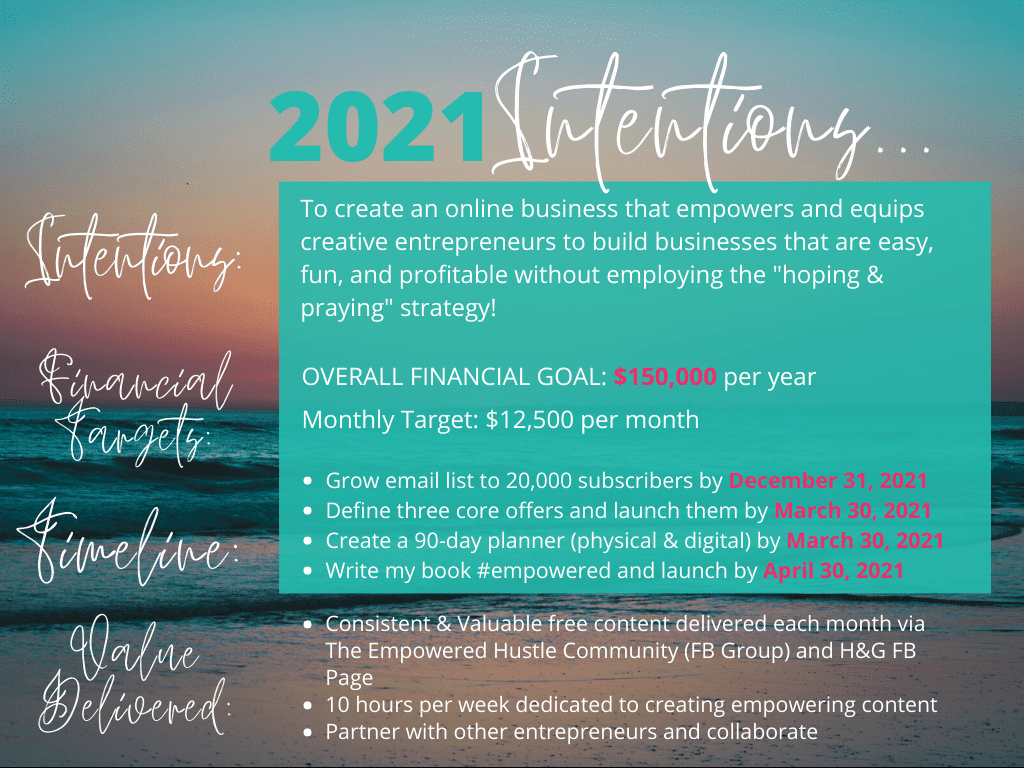 What are you planning in 2021? Share your comments and plans below.