Once the world-wide restrictions around COVID-19 are over and we can get back to being around other people again, I'm guessing you'll wanna jump at the chance to finally get out of the house and into a co-working space.
While one of the biggest advantages of remote working and freelancing is being able to do tasks from your own home on your own time, when the quarantines finally lift you'll likely find yourself lunging for the door like a dog who just saw the neighborhood cat stroll by. Despite the comfortable benefits of home, however, sometimes a change of scenery is necessary.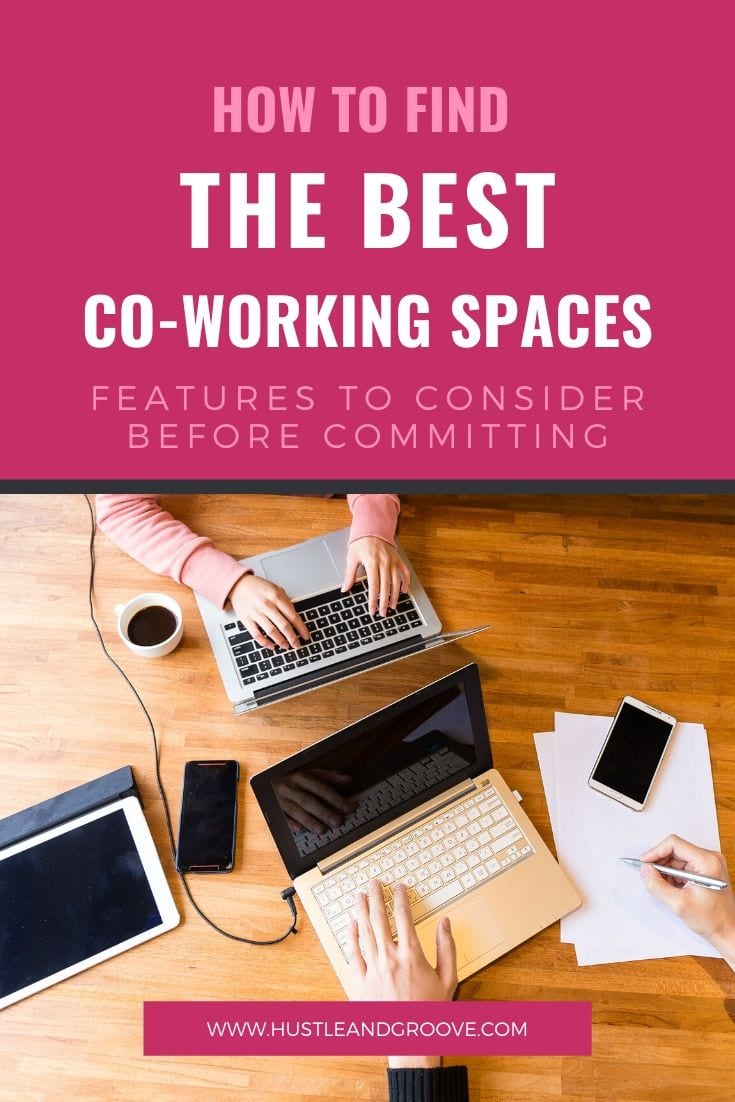 This is where co-working spaces come to the rescue. This trend has been the talk of start-ups, small businesses, and entrepreneurs around the world, as an article on All Business states. They come with a ton of perks, namely:
Collaboration

: Co-working spaces give us the opportunity to work alongside fellow professionals and a chance to gain new perspectives.

Networking

: As a space where diverse talent can be found, there's always an opportunity to meet like-minded people who you can learn from.

Creativity

: Working from home all week can get a bit monotonous. The colourful and busy environment of co-working spaces can be very effective in getting those creative juices flowing.

Discipline

: One of the challenges of working remotely is

disciplining yourself

to do your tasks day in, day out. People go to co-working firms to get work done, so you can bet that the energy is infectious and a good source of motivation.
Resources

: Whether it's printers, speakers, meeting rooms, supplies, business mailing addresses, and more—co-working spaces can provide you with resources to rival traditional office spaces.
Overall, co-working spaces can be powerful tools for the remote worker. But not all of them are created equally. And it begs the question: which one should you choose? Below are some things every remote worker and freelancer needs to consider.
Location
What exactly is your reason for working away from home? Why are you giving up unlimited refrigerator privileges and paying for a space to work from? If you're using it for personal work, opt for a place that's close to your residence. Ideally, within a 30-minute commute. But if you're using it to meet with clients or host meetings, choose a spot that's convenient for all parties.
Facilities
Depending on your line of work, the kind of supplies and equipment that you need access to will vary. All co-working spaces have different facilities, so it's important to check beforehand. At the very least, you should be looking for firms that have high-speed internet access, meeting rooms for clients, and even in-house meals or prep areas.
Pricing
The prices of co-working spaces will vary from place to place, with those in prime areas being typically more expensive. Tech hubs such as New York City and London, for instance, tend to be more expensive. Spaces there range around $250 to $450 per month. Meanwhile, co-working spaces in other digital nomad hubs like Bali and Prague are much cheaper, amounting to around $100 to $150 monthly.
Generally, if you're planning on using the space as your "office" for the long haul, it's cheaper to get a monthly package or long-term membership plan.
You also need to know what every package includes. As an example, Mindvalley in Malaysia has extra features like gym access and free meals, which means you get more bang for your buck.
Community
If you're coming in to network, you may not always find the same groups of people at every location. For instance, GoWork at India is internationally known as a hang-out for tech start-ups. So if you're on the hunt for developers or game designers, you're likely to run into them there.
On the other hand, creatives tend to be attracted to non-traditional office set-ups, forgoing the cubicles of yesteryear. This is why you'll find many of these creative-type professionals at US-based Industrious, thanks to their thoughtfully-designed spaces, communal tables, and modern interiors. Whether you're a business owner or an entrepreneur, this is the place you will want to immerse yourself in if you're looking to be inspired.
So if your main reason for choosing a co-working space is for the community, visit a few different locations before committing long term. You could even inquire if they allow one-day trials, so you can get a first-hand feel of the atmosphere yourself. Alternatively, you can check to see what reviews they have from visitors online. Most of these spaces should have their own social media platforms.
Security
Safety is always a concern, especially if you plan on hanging around for long periods of time. Consider co-working spaces with ID-only access and lockers for your valuables. Also keep in mind well-lit surroundings if you plan to access when it's dark. You don't need the extra worry of keeping your information, laptop and belongings safe, on top of your mountain of work you need to get done.
Privacy
The nature of co-working spaces is sharing, but we all need to tune out every now and then. Sometimes you need to take an important call, or get 30 minutes of intense solo work done. So it helps if they've got some private rooms available. Brazilian co-working space Doca provides unlimited use of their private rooms, and this is something to consider so you never have to feel forced to leave.
Choosing a co-working space can be like picking out a new office. It isn't something you should decide on a whim. It will serve as your work home for hours (and even months or years) on end. Remember: you want a place that's cosy yet able to help you be productive. There's a right co-working space for every professional. You just need to be clear on what your reasons and priorities are before committing.
Need More Help?
Once you get to that co-working space, do you know what you need to focus on to move the needle significantly in your business?
Stop wondering if you're focusing on the right things. Get the personalized guidance you need to prioritize #allthethings and start banking on your business inside The Empowered Lab. 

It's an online community and training hub to easily guide you through starting and growing your online business.
So why not focus on creating a business that's easy and fun, while ALSO prioritizing a healthy mindset, automation, and fun… did I mention FUN?
In our community no question is a silly question, no problem is too great that we can't solve it together, and your awesomesauce — your youness — is welcomed and celebrated every day! 
Inside The Lab, you're going to know exactly what your immediate next step is to have that business you've always dreamed of. Come check it out!