Finding the time to write for this blog (or make time for blogging) hasn't always been easy, particularly when I've got a ton of client work that needs to get done.
I used to struggle with getting blog posts published regularly UNTIL I figured out a few different things.
For one, I needed to look at my priorities and do the things that made me happy and two, it all comes down to having a schedule and STICKING to it.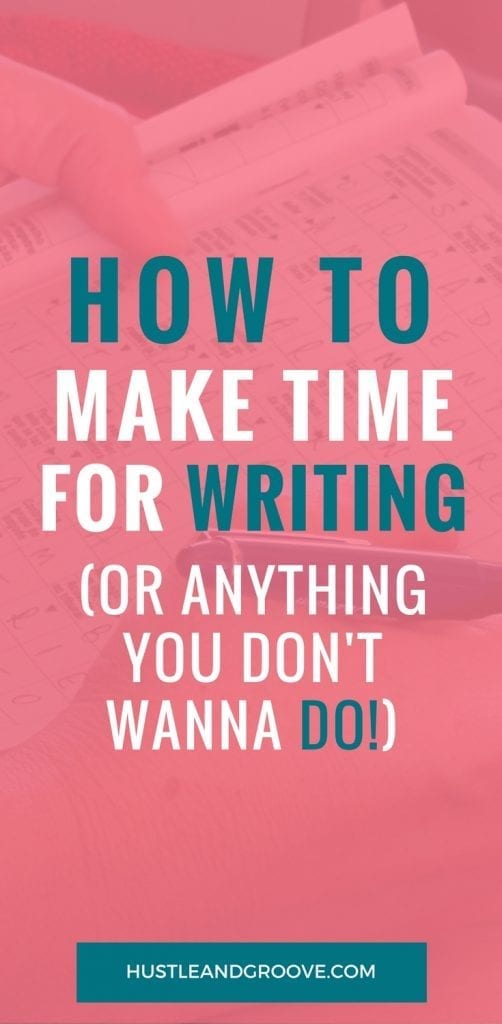 Everyone's situation is going to be different, some of you have kids, some of you have full-time jobs while others, like me, are full-time coaches (writer too) and are inundated with client work.
My point is, it doesn't matter what your situation is, there are some guiding principles you can follow to make time for blogging, or anything you don't consider a high priority, but needs to get done…
You know what I'm talking about, the things you just don't wanna do!
A Strategy to Make Time For Blogging
Does this sound familiar?
As I've mentioned before, when I first started out coaching and writing full-time, I found it a little difficult to stay focused and on track with client work, I had this new-found freedom and my day was mine to do with it as I pleased.. until I missed a client deadline — not cool.
Had I missed a deadline in my previous office job, I would have gotten a wrap over the knuckles and that would've been the end of it, but miss a deadline as a coach, particularly with a new coaching client, and you could potentially lose that client (and the income) altogether.
I'll say it again, not cool.
Before I figured out my sweet spot, I tried a few different things:
Scheduling all my client work first, at the beginning of the day — this didn't last long!
Write first thing in the morning, whether client work or my work — nope, didn't work either…
Writing with an accountability partner, checking in every few hours — good idea, annoying at best!
While the scope of this post is about fitting blogging into your schedule, you can apply this to anything really, particularly as you grow your author business.
It's about figuring out the type of balance you want in your day, whether you want to work fewer hours and play more, or you want to workout in the middle of the day, have lunch with the girls or take the kids to the park whenever you want.
Understanding how you want your day to look (to the best of your control) is a key factor in determining how to fit anything into your day.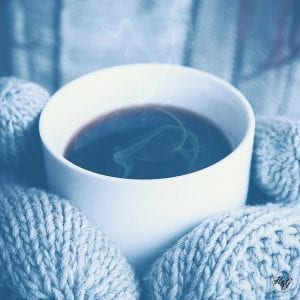 For me, I'm a scheduling kinda gal – if it's not on my schedule, then it doesn't get done!
I talked about how I recently read The Productive Person (it's a book I recommend if you haven't read it) and how much that changed my life.
But before I found that book, I had already found a way to fit in more time to write my blog posts, write my books, and keep my coaching clients happy, and that was through utilising an app called CoSchedule.
It has literally changed the way I write my blog posts and manage my content.
If you want to see the full rundown on CoSchedule, you can read the article I wrote about it a while back.
Between using CoSchedule as my content calendar and blog post schedule, and the Mind & Body Refresh schedule from The Productive Person, I feel I've hit my sweet spot when it comes to designing my ideal day, and fitting blogging and my author business into my day.
[Tweet "I've hit my sweet spot when it comes to designing my ideal day"]
This is how my day looks now:
4:30am – Get up, listen to happy music, read a book, listen to a podcast, journal, meditate and affirmations
6:15am – Exercise + breakfast
8:30am – Start of my Morning Action Block – 3 hours of work
11:30am – Start of my Mind & Body Refresh Block – do what you love for 3 hours!
2:30pm – Start of my Afternoon Action Block – 1.5 hours of work
4:00pm – Work done, do more of what you love!
9:30pm – Review To-Do list (on Todoist app) for tomorrow and catch up on social media
Within this scheduling, I have a daily to-do list that is sectioned into projects, like client work, H&G related work (ie, blog posts, social media etc), book projects and then just general stuff that I need to do.
So between CoSchedule, The Productive Person and Todoist, I have a pretty good system in place that allows me to get stuff done and fit in the stuff I love to do on a daily basis.
The bottom line is — you don't FIND the time, you MAKE it.
We all have the same 24 hours in each day. You have to make plans intentionally and be willing to make tradeoffs where necessary, to get stuff done, including the hard stuff, the stuff you don't really wanna do.

[Tweet "The bottom line is – you don't FIND the time, you MAKE it."]
If you want more information about how others make the time to write for their blog, check out these great posts from some of the people I read regularly:
Take back control of your business and join the FREE online training that will help you get clear on your next steps + create consistent income today! Click here to join the next workshop.