Marketing a new blog or business can seem like an overwhelming task to tackle, particularly if you don't have a background in marketing.
So today I want to do something a little different. Today I'm taking you on a little tour behind the scenes of some of the modules inside the Side Hustle Blueprint Masterclass.
I want to show you some of the lessons and in particular, how you can use this course to learn how to market your blog or business, whether it's a side hustle or a full-time gig.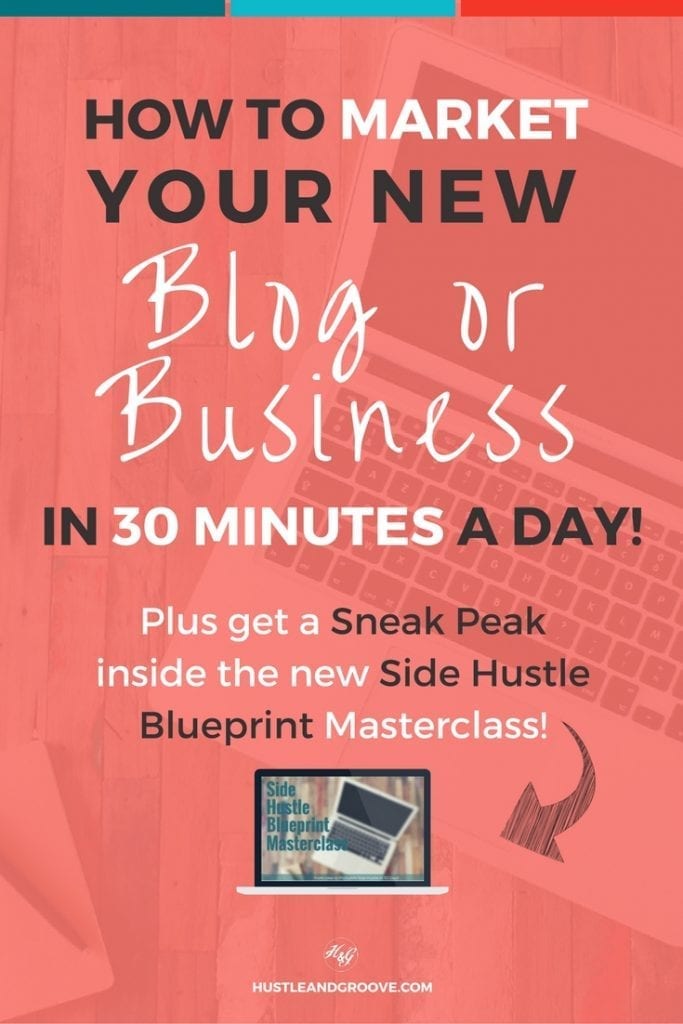 How to Market Your New Blog or Biz in 30 Minutes or Less
To effectively market your blog or business, you need a plan. Without a plan, any effort you make is going to be half-assed and a fluke if you're successful.
If you want to literally guarantee your success — you need a plan.
I personally use Trello to map out my marketing plan for 30 days at a time. I don't do anything more than 30 days in advance because things can change.
My marketing plan is closely aligned with my content plan and also any launches I've got going on or coming up.
Here's a quick look at how to set up a 30-Day Marketing Plan:
If you want a to 'borrow' my plan, you can grab a copy below. Make sure you copy the board to your own Trello board.

Not sure how to do that? Simply click "show menu" in the top right-hand corner, click "more" then click "copy board". You'll be able to then rename it and save it to your own Trello account.
If you don't copy the board, you'll be editing the public one, so everyone will be able to see your marketing plans!
Being successful in your new blog or biz comes down to having a plan and taking action.
This can be hard to do if you don't have a step-by-step path to follow.
If you're tired of feeling overwhelmed and trying to figure out #allthethings, then come check out the Side Hustle Blueprint Masterclass course.
It's designed to take you from no idea to profitable side hustle blog or business in just 30 days.
What have you to got lose? Click the image below to learn more!