Is there a social media marketing strategy that gets clients into your business without you having to pay for ads?
Since one of the biggest struggles, when first starting an online business, is finding paying customers and clients, I'm going to deep dive into how to create a powerful social media marketing strategy for free inside this blog post. 
Honestly, when people are getting started, they don't have a ton of money to invest upfront. They start a business with a limited budget. It's certainly how my online journey started out too.
But I've found two strategies that work really well to find paying customers online without spending any money…
The first marketing strategy to find paying customers and clients online is through social media. Stay tuned for the second instalment where I'll tell you about strategy number 2…
How to Create a Powerful Social Media Marketing Strategy for Free
It's a slower process than paying for marketing or ads, but like I've said many times before, you get to decide how you want to run your business. You have two options: invest time or you can invest money into finding customers. 
I remember when I first started, finding customers was the thing I procrastinated on the most. 
I was filling my time with busy work like choosing a logo and figuring out brand colors and font size for my website. None of which led to paying customers…
Sure, that stuff seems important in the beginning, but the reality is, unless you're making money in your business, you don't have a business.
All of those pieces were simply distractions. I didn't want to do the heavy lifting to go and find paying customers and clients because I believed it was hard to find them. 
Another reason I avoided it because it was uncomfortable to put myself out there for possible rejection. I was worried that I'd say the wrong thing. Scared that no-one would want to work with me. 
It was an endless worry cycle that played over and over in my head…
But as my bank balance continued to dwindle, I had my first business "aha" moment. 
It is not a case of building it and they will find you. It is a case of you needing to go and actively find clients, promote yourself and what you have to offer.
I had very limited resources when I was first starting, but I still had a full-time job and a bit of time on my side. So I decided to look for free ways to find the customers I needed.
Investing Time to Find Paying Customers on Social Media
Keep in mind that if you decide you want to find customers or clients without spending money, it will be a bit of a slower process. 
When done strategically, investing money is the faster route because you get instant results, literally straight away. You'll get in front of your target customer immediately, whereas when you're investing time, it's just a slower uptake. 
You get to decide what works best for you. It largely will depend on how soon you need to make money as to which one you might choose.
Your ideal customer or client is…?
But before you do anything, make sure that you have first identified your ideal customer or client. Do not just take anyone that will give you money. That is not the way to start your business.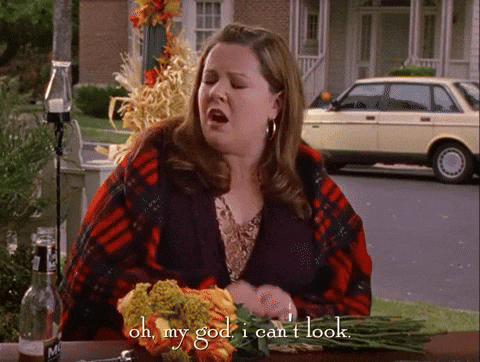 Hand on heart, I know that from experience! 
In the beginning, I accepted all clients and got burned very quickly. In fact, the second client that I worked with never paid me the $1,000 worth of work I completed for them and I had no recourse! 
You have to be a little bit smarter when you're working with people online. Therefore, my number one tip, particularly if you are doing any type of service-based business, is that you take a percentage upfront.
Anywhere from 20-50% is common. In order for someone to start working with you, they have to make a down payment. You need to make sure that that happens. Otherwise, you may end up doing the work and not get paid. So always protect yourself in that way. 
Obviously, the client was not the right fit for me and I just said yes to the work because I thought if someone's going to pay me money, I'll do the work. I wasn't clear about who I wanted to work with and who my overarching target audience was.
My point is that before you start actively and intentionally going to find customers and clients, make sure you know who you're actually trying to attract and work with so that you don't just take money for the sake of taking money.
Step 1: Pick a social media platform
Once you've got your ideal customer piece clear, then you need to decide on a social media platform that you yourself like to use. 
Some of this is about whether your ideal customer or client is on this platform, but it's also largely energetic. If you're not someone that really likes Instagram, for example, then showing up on Instagram just because that's where your customer is hanging out is going to be hard for you.
Even though I like Instagram, I just don't use it very much. I do use Facebook though, so that's where I show up. That's where I'm hanging out. 
So choose a platform that's both easy for you to show up on and where your ideal customer is hanging out. 
But just pick one platform at first. Dividing your energy among multiple social media platforms will dilute your results, so only focus on one to start with.
Then, for the next 30 days be very intentional with what you do and how you show up on that platform from a business presence. 
Showing up on social media as a business can be a bit different from showing up as a person, so here are some tips on how to create your free social media marketing strategy. 
Facebook for Business
If you choose Facebook, you're going to need a Facebook page. To set that up, it will take you less than half an hour. It's not difficult but it's different from your personal Facebook profile. A page is specifically about your business. 
One feature I love from having a business page is that you can schedule posts in advance. 
I'm often asked if I spend my entire day on Facebook because I'm very active there. But I don't really. I batch my tasks to include social media and once a week schedule a large amount to go out automatically. You can choose the date and time and add gifs or pictures. That way you're showing up for your audience but being strategic about it.
Due to the algorithms used by Facebook, I know all of my posts aren't seen by everyone that follows me. So I don't worry about posting too much or too little. I just focus on being consistent in what I do. 
On your page, you want to intentionally showcase your offer, service, or product at least three times a week. You could say something like Hey, this is the thing that I'm offering. If you are ready to XYZ, then here's something that might help. I'd love to work with you!  It doesn't have to be salesy at all, but you do want to intentionally offer the opportunity for someone to work with you on a regular basis. 
Facebook groups are also a great way to market your business on social media. Find 10-20 groups to join where you can show up regularly, contribute in a meaningful way, and sprinkle in your offer (if it's allowed). Each group will have different rules, so choose some groups that permit you to promote your service or product on certain days of the week.
Create some low-cost digital offers, like printables, to promote in those groups as an additional way to promote your business. Even if you're a service-based business, you can create digital offers that are relevant to your audience and make a little extra money on the side.  
In the Digital Business Lab, you will learn what digital offers are easy to create and sell to your audience based on your unique talents, skills, and passions.
Your business on Instagram
If you choose Instagram, then make sure you've got the business Instagram and profile. That way you'll be able to access all the analytics and insights. It's essentially a personal profile that you can convert to the business version.
On Instagram, you have the ability to share posts, create IG Stories (short videos and posts that disappear within 24 hours), reels, and IG TV, which is essentially like doing a FB Live.
In the same way that you would regularly present your offer on Facebook, you would do something similar here on Instagram.
But remember, you don't need to be showing up on Instagram unless you're already someone who uses it daily. 
Make sure that all your profiles, whether on Instagram or Facebook, talk about what you offer. This is your space, so make it work towards your marketing efforts. Include your website and a landing page link so you can build your email list at the same time. 
You can do the same on Twitter and LinkedIn too. It's really about what works for you, where you're energetically showing up. 
All these social media platforms have elements of video and live video, image and text posts etc. So it's more about what YOU want to use than anything else.
The point is to show up consistently and present your offers daily.
Step 2: Social Media Profile Optimization
There are some things across all social media profiles that you can optimize towards your business marketing strategy.
 It's a smart move to have a strong lead magnet and welcome email sequence in place so you can build your email list at the same time. Share your landing page to a lead magnet, about three times a week on your Facebook page (or chosen social media platform). You can make that the button that goes to your free gift. 

Show Up!
And show up! What I mean by that is every single day you need to show up on that platform. 
On Facebook, that might look like going live every day on your business page. Do a three minute snippet of a tip, strategy, tactic or idea that might help your target audience. And then share that content across all your other social media platforms, too (that's optional, since you're really just focusing on one platform for now). 
You don't have to do lives, though, if you don't feel comfortable on video. I can tell you I was not good on video either when I first started. But the more that you do it, the better you'll get.
Also, depending on the platform, video is weighted more. That means algorithmically video content is favored to be put in front of your audience as compared to written words.
Facebook and Instagram prefer video, so if you're going into either of those platforms just be aware of that.  From an algorithm perspective, when you're not investing money and only investing time, video will give you the biggest bang for your buck in terms of time investment.
If you choose Twitter, you're going to need to show up a lot there because the feed updates regularly. 
If you're choosing Facebook, I would say you'd probably want to show up three to five times a day on your business page. Remember, you can schedule this content out in advance.
I'm not saying that you need to spend your entire day on each of these platforms. You're picking one and showing up regularly, including responding to comments. You get to decide how often that is.
Interacting with commenters
When people start commenting and interacting with you on your profiles, make sure that you're being notified when that's happening and then responding to them. We've all seen Instagram accounts with a lot of comments and questions within the comments yet the person does not respond. How annoying is that?!? 
What type of posts engage your audience?
When it comes to the actual posts, offer your audience variety by doing a mixture of things like engagement posts, trainings, and livestreams. Ask questions to get people to respond to you and do some training posts or lives. 
When I go live inside my Facebook group, I typically provide trainings, mini tutorials, or other information specific to my audience. If I have a promotional offer that week, I'll choose a topic around that so people can learn more about it. I give a ton of information away for free. My audience loves it, and it feels good to me to do it.
You just have to think about what it is that your audience wants and responds to. 
Then you want to do what I call authority builders. These are also known as 'Know, Like, and Trust' posts, where you showcase your skill or knowledge in some way.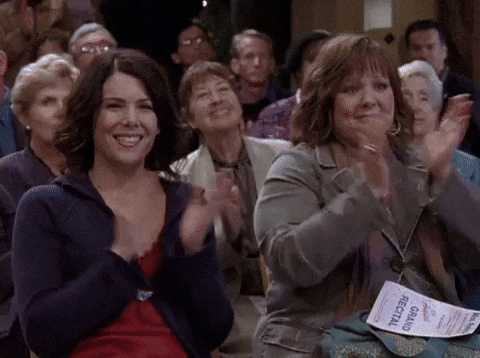 It builds rapport between you and your audience and is typically accomplished through story. 
Share a story. Either of either how you learned the thing that you're offering or delivering or whatever your service or product is. Showcase personal stories or you might even make a story up. Go back to some of your favorite tv programs and repurpose those stories to show your expertise and experience. But again, be intentional and genuine. 
This also means intentionally showcasing your offer, service, or product at least three times a week. Say something like Hey, this is the thing that I'm offering. If you are ready to X, Y, Z, whatever your XYZ is, then here's something that might help. I'd love to work with you!  It doesn't have to be salesy at all, but you do want to intentionally offer the opportunity for someone to work with you. 
Lastly, map out the content that you'd like to do for the next 30 days. Stop struggling to come up with ideas at the last minute. Spread post styles out and mix them up to keep the audience anticipating what you might do next.
When you do these things intentionally for 30 days, how can you not find paying customers and clients? People are going to reach out to you when you're authentic and helpful. 
If you need more help on creating content that converts, it's one of the things I go into in-depth inside The Digital Business Lab. 
Whether you're just starting out with your online business and aren't sure what product to create, or you've launched but your audience doesn't seem to be growing or buying — The Digital Business Lab online community and training hub will EASILY guide you through the info you need to know.
Action Steps
Identify who your ideal customer is and what social media channel they are hanging out on that you also want to spend time on. 

Optimize your profiles to reflect who you are and what you do. Provide links to your landing page and website.
Using social media as part of your marketing strategy to organically promote your business can be a slower burn. But if you're willing to put in the time you can promote your business and get clients without spending any money.
And if you're ready for the second instalment in how to find customers and clients without spending money, click through to find it here.