Guest blogging is the second free strategy I recommend for both business growth and finding customers when you're just starting out. You can read about the other free strategy I recommend here.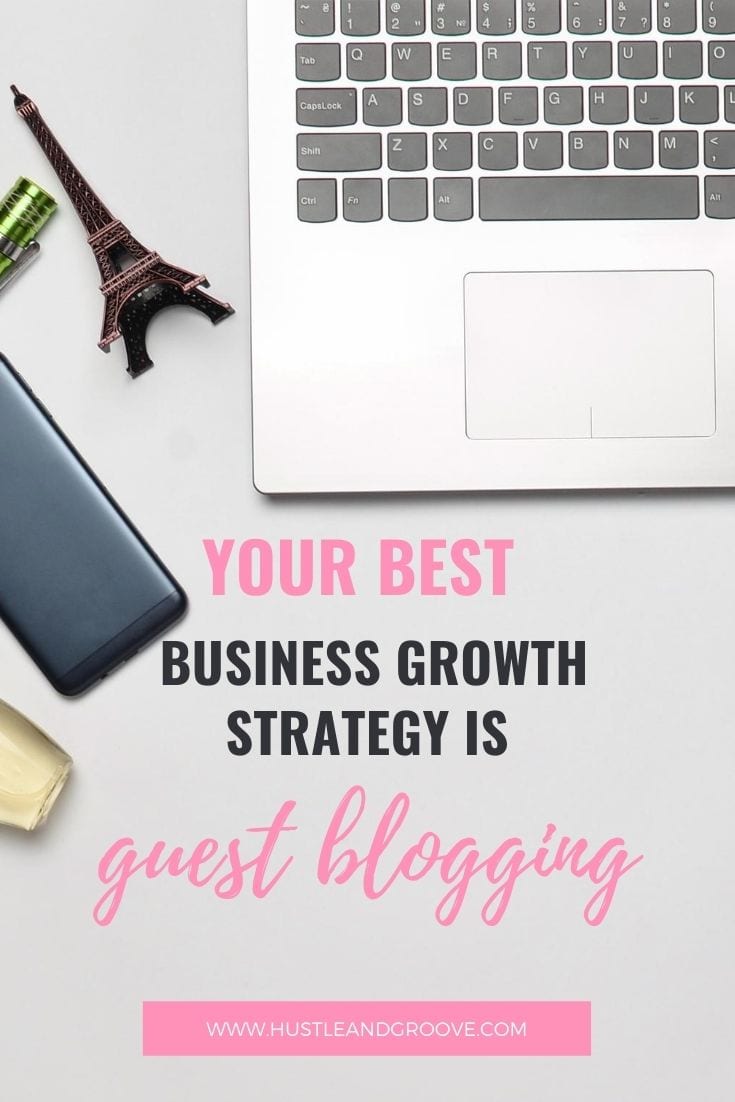 When I first got started in my online business, I spent a good amount of time guest blogging as a strategy to build my business. 
Is Guest Blog Posting Worth It?
For the first 9 months of my freelance career, I was averaging about 10 guest blog posts a month. As a result of that effort, I gained over 2000 email subscribers to my list.
This was a slower strategy than paying to find customers, since I was balancing guest posting with also getting paying clients. But when you don't have money to invest in advertising, investing your time guest blogging is an effective business growth strategy. It showcases your skills and knowledge extremely well and gets you in front of an expanded audience.
During this time I barely wrote for my own blog because I realized that blogging did not lead to sales in the beginning. And if you need to make money, then you need to be strategic about how you're investing your time. 

A Guest Blogging Strategy to Grow Your Business
With guest blogging, you can market and grow your business for free. 
With this strategy, obviously what you first need to do is find opportunities to contribute guest blog posts.
Step 1: Find Guest Blogging Opportunities
Guest blogging opportunities on social media
To find as many guest blogging opportunities as possible, I joined around 20 Facebook groups for bloggers, small business owners, and entrepreneurs.
In many of those groups, each week they had a day where members were invited to intentionally look for guests and offer blog post opportunities. They were inviting people to submit their ideas. 
That worked really well, and like I said I was getting 10+ opportunities a month. 
Now that's a lot of writing! I'm not lying when I said upfront that this is a heavy time investment, but this is one of the best free ways to grow your business and attract potential clients and customers.
Guest blogging outreach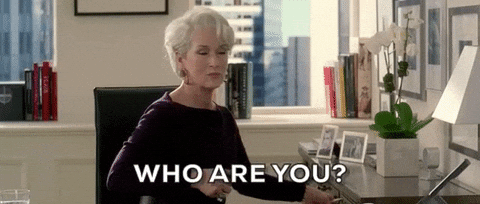 You can also outreach for opportunities using cold email. Do either a web search or look in the header or footer of some of your favorite sites to see if they accept guest contributors. 
Pay close attention to their requirements and what topics they showcase on their site. Generic emails will get you landed in the trashcan unread. 
Find a way to be memorable and stand out. Remember, if they're advertising that they accept guest contributors they probably get a lot of inquiries. Be specific and memorable. Show that you understand what they're all about and provide original and unique ideas for posts.
Step 2: Write an Amazing Guest Post
How to Write a Guest Blog Post
Whatever you had potentially planned to write on your own blog, you're going to write for somebody else's blog, just for the first three to six months of your new business.
Ideally, you're writing for a niche you are already familiar with. It will take less time and effort than having to research a new topic from scratch. 
And then it's also an easy transition for the audience into your website and to sign up onto your email list since it's a subject they already want to know more about. Position yourself as an expert and the audience will follow.
If you aren't sure how to write an amazing blog post, check out these articles:
READ: How to Write a Blog Post
READ: 7 Proven Blog Post Templates
Step 3: Promote Yourself
Your guest post bio
After you write that amazing blog post, at the end you would include your bio.
You want to make sure that the host will allow you to include your author bio. Most of them do allow you to do that, but be clear before you write the article that you'll get credit for it.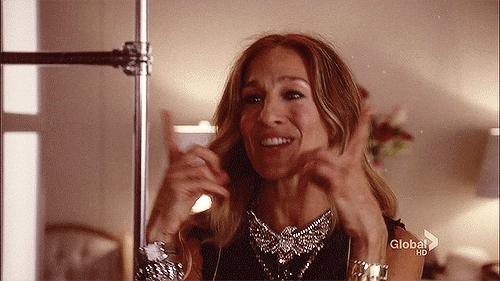 Your author bio includes a few brief, well written sentences explaining who you are, what you do and your picture. 
It will also include a clickable link that you can have directed to your website or preferably to a lead magnet. If you're going to spend all the time and effort guest blogging without pay, you want to make sure that you're making the best use of your time. Funnel people to a lead magnet so you can build your email list at the same time. 
In the beginning, I promoted my Hustle and Groove Vault, which has a ton of templates, swipe files, tutorials…all the things for freelancers specifically.
But here's what I did to personalize it and make a new subscriber feel a little bit more comfortable about handing over their email address:  I duplicated my landing page for each guest blog post and changed the colors to that of the blog that I was guest writing on. I included the host's logo and I actually wrote, "Welcome XYZ blog readers!" so that they felt that everything was familiar and above board. 
Step 4: Welcome The New Audience to Your World
Your Welcome Sequence
After you've directed someone through to the lead magnet in your bio, you want to make sure that you have at least a three day welcome sequence on the back end to welcome someone into your world. 
Email #0
The first email obviously should be delivering the free gift. 
Emails #1-3
Then the next three emails should be who you are, who you help, who you don't help. This provides someone the opportunity to leave if it doesn't resonate with them. 
When people unsubscribe at this point is actually a good thing because you only want an engaged email list; people who are interested in hearing what you have to say. You'll literally pay for cold subscribers, so if they leave now they weren't the best fit anyway.
You'll also go into just a little bit about what you do and then ask the question, "What are you struggling with right now as it relates to (your topic or niche)?" or "Where are you at in your journey?"
Whatever your thing is, you want to ask that question so that people start to engage with you. It also provides amazing insight into where they are at and you can use this information later to create your offers.
The question you ask depends on what you're offering. Are you offering a service or is it a digital product? 
Since I offer digital courses, in that email I'm asking the question, "Where are you at on your journey in having an online business?"  And then I provide 3 options:
Option 1: Are you just getting started?
Option 2: Are you in the growth stage? 
Option 3: Are you ready to go 100% full time and scale your business? 
Those are the three options and they have click tags attached to them. I'm using ConvertKit which makes it really easy to send targeted emails depending how people are tagged when  they come into my business. 
Whatever option they choose starts them on a new sequence. That next sequence is going to funnel them into a product that solves a problem they're struggling with. 
What do you offer first?
You probably want to offer a lower cost option first, because again, someone is brand new to your world. They don't know you yet. So you need to nurture them a little bit and build trust.
I would start with offering something that is typically priced between $7 – $27. That could be:
a digital download 

a printable

a mini course or mini training

a template

a swipe file
It needs to be something that is immediately tangible, results focused and a no-brainer for your new subscriber. It should be easy for them to grab it because it's low cost and provides a solution to a problem they have. 
One low cost offer that I have is a swipe file for an entire welcome sequence. I hear my audience say that's something they struggle with when they're just starting. All the swipe file  needs are a few tweaks to personalize it to your business and you're good to go. You don't need to stress over what to say or on what day to say it. It's a done-for-you product that's quick and easy and perfect for someone just starting out.

For someone who's in the growth stage, I'm probably going to offer them the Easy Earnings Mini-Course or The Empowered Lab private membership.
And then for anyone that's in the scaling phase, I'm going to offer them the Profit With Printables Masterclass or The Empowered Lab (as The Lab is great to both start and grow a business). I might choose to nurture them a little bit more because they are definitely going to be coming into something that's more of a higher ticket offer. But my point is, whatever you decide to do, you have to invest time.
Emails #4-5
I include a couple extra emails to nurture my audience, so the next two emails in the sequence are value packed. 
Offer something of value that your audience wants, like a mini tutorial or a free printable.
If you are using a social media strategy as well, you can repurpose some of those posts and drive those people who've just joined your email list to your social media platform. 
There are two ways of doing this:
You could use the next two emails to either take a screenshot of the post and then drive them to go and check it out on Facebook or Instagram or whatever that looks like, 

Or you could literally copy that post and actually just turn it into an email.
It's up to you. Do whatever makes the most sense for you. Do what's easy. I just always think about what is easy because business doesn't have to be hard. Personally, I would probably screenshot and point them back into the Facebook page or the Facebook group because those are assets that I have in place.
Guest Blogging Benefits
Yes, guest blogging takes time and effort. But the payoffs are big.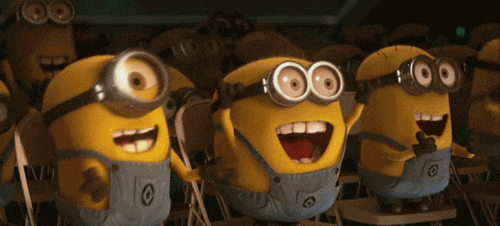 You'll get in front of an expanded audience.
It's an opportunity to build your portfolio and showcase your expertise.
It's a great way to build relationships and social networks with other online business entrepreneurs. 
You will also start to establish valuable backlinks to your own website which makes search engines very happy.
In summary…
So we've talked about a free social media strategy. We've also talked about the guest blogging strategy. Both are free ways to build your business and find new customers by funnelling them into your lead magnet, email sequence, and eventually to your product or service.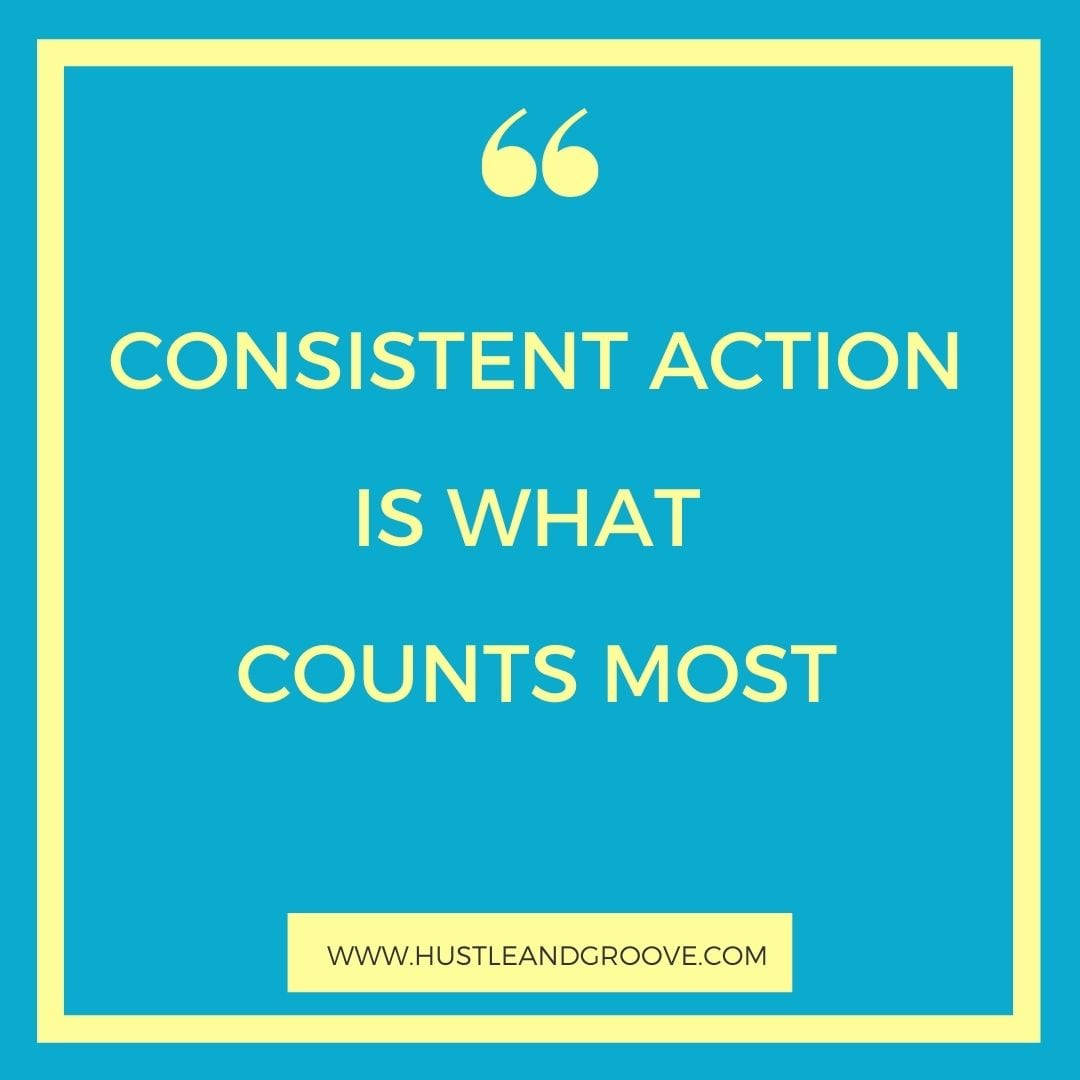 Intentional selling takes time. So if you have more time than money, those two things are what I highly recommend doing to build your business right now. 
But here's the thing: consistent action is what counts most.
You can't just do something for a week and then give up, thinking it didn't work. You have to be consistent. All the effort adds up in your favor. 
Consistency is what gets you to your goals. A lot of my students have told me one of their goals is to hit $5k per month consistently. So I created a membership called The Empowered Lab that will help them achieve just that (and more!). Inside The Lab you not only get clear direction, there's the community and accountability aspect that is so valuable when you're an entrepreneur.
When you consistently take action and move forward you will always get you the results you're looking for. 
There is no magic pill though. You have to put in the effort. 
I know that it seems hard when you're starting, but here's the thing… 
Once you start, it becomes easier and easier and easier. 
And then when you're like me and you're eight years down the track, you've got a solid email list and you're not having to go and chase customers and clients. You've got new people joining your world every single day. 
Action Steps
Go through the four steps above to build your business using guest blogging as a free business strategy.
Aim to send out 20 requests a week. The more you do it, the better you'll get.
Be intentional and consistent with your actions and you'll grow your customer base without having to spend money. 
Do you need more help?
If you want to attract paying customers right from the start, then consider the Profit With Printables Masterclass. Inside I show you how to identify printables that actually sell while also attracting your ideal audience into your world (aka onto your email list). 
The masterclass is suited to those who are just starting their online business as well as anyone who wants to add a printable income stream to their established business.
I also take you through the funnel piece, which is how to attract paying customers right from the start and build your email list at the same time. 
The Profit With Printables Masterclass also includes my favorite new bonus, the Sales Page Masterclass. 
I've heard from a lot of you that you struggle to write sales pages. I totally get it! I have always struggled to write sales pages too, and it takes me a long time to do them. But there is a structure that you can follow to make this a lot easier. I'll walk you through it, and you'll also get access to the template that I use to create my sales pages. You don't have to stress over any of that anymore! 
The whole point of this masterclass is to help you set up an income stream. And if you are already someone who has a business and you're wanting to be more focused on online products, this is also perfect for you too. Check it out!