I'm so into creating lead magnets right now. A huge focus of my list building strategy is providing more value and content to my awesome readers (hey, that's you!) and lead magnets are a large part of that.
How easily I create them though, well that can be a little tricky, particularly when I have like zero design skills.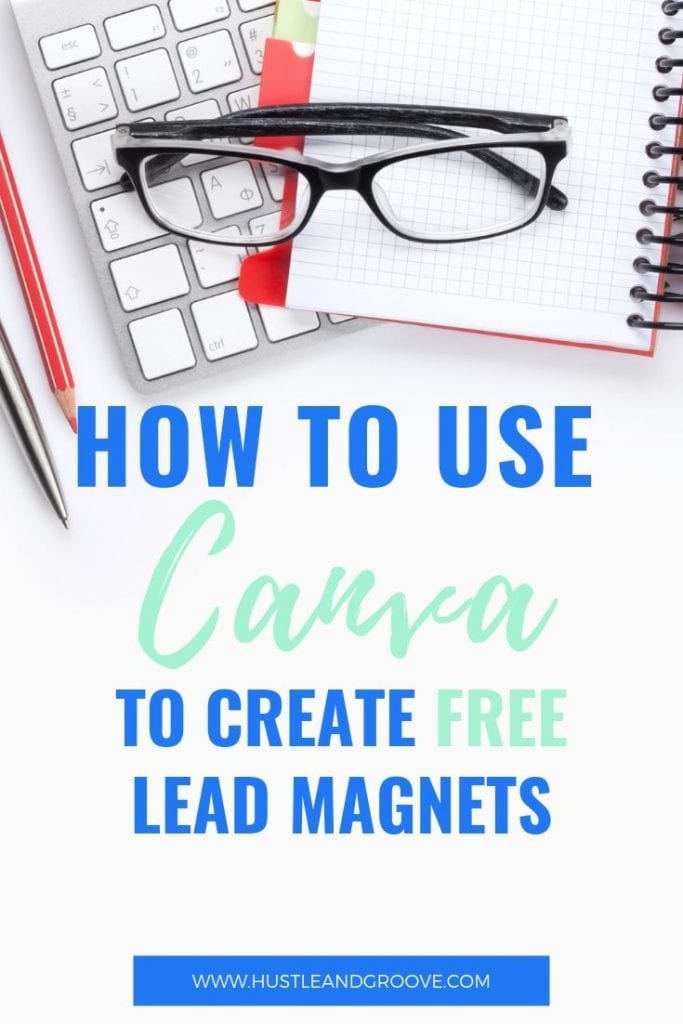 This is why I'm a huge fan of Canva and have been using it since it first became available.
I use Canva to create all my images for the blog, social media and courses.
I use Canva to create lead magnet PDF templates. It provides me with a lot of options and let's face it, as I already proclaimed to the world — I'm no designer.
I don't have to think when I use Canva, I can choose one of their layouts aka lead magnet examples and change it to suit my brand. Or I can use one of the layouts for inspiration and come up with my own custom lead magnet template.
Since I've been using Canva, my design skills have improved though — I'm a fast learner. It doesn't take me too long to see what works and what doesn't.
And I believe that's the key to making amazing free lead magnets inside Canva.
Canva is now part of my lead magnet system. I couldn't survive without it.
Creating Lead Magnets for Free Using Canva
Now, if you've never heard of Canva before, you're going to be amazed (and also, where have you been hiding out, I want in on that space, I need a good hidey-hole from technology at times ;-)) — if you're familiar with Canva, you're going to learn a few new tricks to create PDF's that are quick and easy and take less than 30 minutes to set-up.
Watch the tutorial video below, or read the step by step details after the video.
[video_player type="youtube" width="853″ height="480″ align="center" margin_top="0″ margin_bottom="20″]aHR0cHM6Ly95b3V0dS5iZS9qeHNrSDVSbklFVQ==[/video_player]
Step 1: Open your browser and head to www.canva.com.
Step 2: Create an account or login.
Step 3: If you're using Canva for Work, make sure you've got all your colors, logos and fonts all setup. No Canva for Work, skip to the next step.
Step 4: Click on the large "+" sign to the top right hand side to display all the layouts.
Choose a layout from the Documents, Blogging & eBooks or Marketing Materials area.
Using the example shown in the video, I went with US Letter.
Step 5: Browse through the layouts on the left-hand side.
You can choose to use any of them as a base for your PDF and if you're using Canva for Work, you might already have a design setup.
Choose one and then move onto the next step.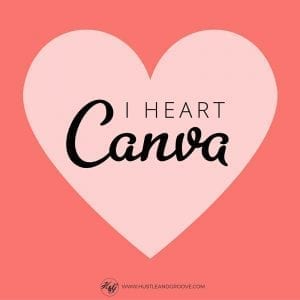 Step 6: Customise the front page of your PDF.
This is the cover, so is going to be different from the rest of your document. If your lead magnet is a checklist or cheat sheet, then skip this step and move onto the next one.
Step 7: Click on the double page icon that is on the right-hand side of your document, just below the grey "1". This will duplicate the page.
Remove all the elements you don't need and create a page where you're going to add the text of your PDF.
You might need to duplicate some pages. Don't do that until you've set up the first interior page of your PDF, it will make your life easier!
Step 8: Add your text.
If you're adding headings, add these as separate text boxes, it will allow you to move things around.
Add images as needed, footers if you want to too.
Step 9: Duplicate as many interior pages as you need. Continue to add your text until you're PDF is done, making sure everything aligns how you want them to.
Step 10: Once you're happy with how it all looks, include a call to action on the last page. This could direct them to either check out a paid product or lead them to another blog post on a related topic.
You can make this call to action a hyperlink. Start by typing in the URL in the text box and then click on the little down arrow that will display beside the font type and color once selected.
You'll then see the option to turn this into a hyperlink (from the dropdown menu) and you'll need to add the URL into the pop out box.
Step 11: Wait for Canva to finish saving all your changes and then click on "download" at the top right-hand corner. Choose "PDF standard" — if you're planning to have this printed, then choose the print option.
It will ask where you want to save the PDF and then begin to download it to your computer.
Ta-da. You've just created your own lead magnet using Canva.
Saving Branded Templates in Canva
If you've got Canva Pro, you can now turn this into a template.
Using your mouse, move to the right-hand corner, flick the switch to "make this public" and then choose "save as template" then switch off the public part so only you can see it.
If you leave it as "make this public" it means that other Canva users will be able to use your design… definitely not something you want to happen if you've included all your lead magnet text, right?! Don't forget to turn this off.
It will now be in your templates section of your branded area and will also show up when you choose the US Letter design.
If you don't have Canva for Work, then each time you want to create a new branded lead magnet using this layout, follow these instructions:
Navigate to all your designs, hover over the image and you'll see a little arrow appears. Click on that and choose "make a copy" and viola, you have a copy of this PDF that you can then go ahead and change.
Just don't forget to change the file name 🙂
Creating lead magnets and content upgrades are so easy with Canva.
I know there are other programs out there that allow you to do a lot more, such as InDesign, but the learning curve for those is 100 x what it takes to get things done in Canva.
I love creating things on the fly and Canva allows me to do this.
Now it's Your Turn
What do you use to create your lead magnets and content upgrades? Are you creating these? If you're not, you should start now, as they are one of the best ways to build your email list!