Wondering how to write awesome email subject lines? Keep reading, that's exactly what we're talking about today…
You've been busy building your email list and you're pleased to see that you're getting 5-10 people joining daily. But now you're finding that although you've got a good email list, you're not sure how to get your email's opened more.
Enter email subject lines. These could also be referred to as the title of your email too.
Either way, as you likely already know, an email subject line is the first thing your new reader will see as they scroll through their inbox.
Your job is to make sure they click on your email to read more.
To do that, you need to have catchy email subject lines; email titles that get people to click. That is your number one goal when crafting clever email subject lines.
In today's blog post, you're going to learn:
[bullet_block style="size-16″ small_icon="16.png" width="" alignment="center"]
The dos and don'ts of email subject lines
The fundamentals of email subject line writing
How to title an email that get's people to click
What are some of the best subject lines for emails
[/bullet_block]
Let's get started.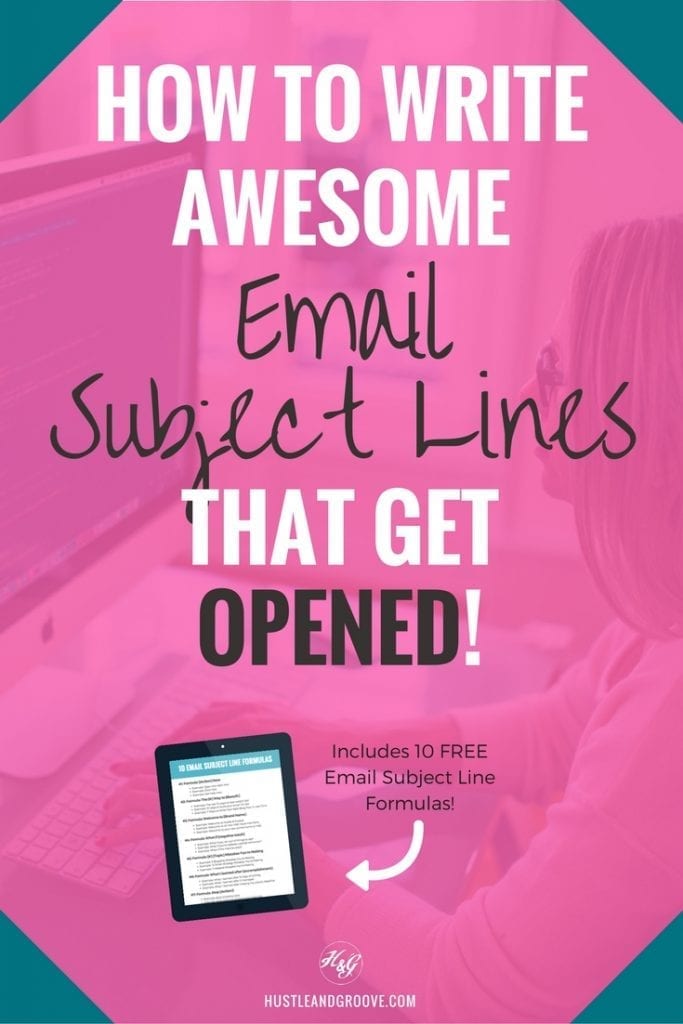 The Dos and Don'ts of Email Subject Lines
Do:
Make sure that your email subscribers have opted-in, i.e., they have confirmed they subscribed before you start sending them emails.
Make sure you're clear in your email subject line about what's inside the email.
Don't:
Sell versus tell. This means that your email subject lines should be telling your reader's what's inside rather than selling them on what's inside. If you can tell vs. sell, you'll have higher open rates.
Mislead your reader's on what's inside. They shouldn't have too many surprises when they open your email.
It's pretty simple really. Tell don't sell and be clear on the contents of your email.

The Fundamentals of Email Subject Line Writing
Email marketing might seem hard but it's not. If you keep it simple and follow a few guiding principals, the hardest part of email marketing—writing email subject lines that work—becomes a lot easier…

Email Subject Line Fundamentals
[bullet_block style="size-16″ small_icon="15.png" width="" alignment="center"]
Don't be afraid of using all CAPS (but not for the whole subject line, just to highlight certain words)
Don't be afraid to use the word "free" in the title
Don't be afraid to use punctuation, like an exclamation point! To make your point 🙂
Don't be afraid to use emoticons (although no more than two is a good principal to follow)
Use personalization where you can. This means including their location if you know it
Use questions in your email subject lines to target problems and issues your readers need answers to
Aim for 50 characters or less in your email subject lines. Note that's characters, not letters. This includes spaces
Don't use "FW:" when it isn't a forwarded email. You'll annoy your readers if you do this too often
Similarly, don't use "Re:" either. This implies to your reader that you've been having a conversation. It's a tactic… but not a smart one. It's a great way to lose readers fast
Don't use symbols or special characters often
Minimise use of special offers in your title, e.g. 50% off sale etc. You can use them, just limit their use
Minimise using a person's first name in the subject line, it can reduce your open rates
[/bullet_block]
Ok, now that we've got the fundamentals down, let's look at how you can craft the perfect email subject line.
How to Title an Email That Gets People to Click
Follow the steps below and you'll ensure that your emails get opened.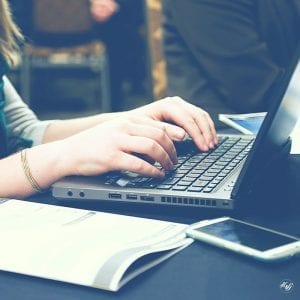 Don't forget to test as well. If you're using an advanced email service provider like ConvertKit, you can easily see which email subject lines work better than others inside your sequences and broadcasts.
Step #1
Make your email subject lines relevant and useful to your readers. The more specific you are, the more likely they are to open your email. The less relevant and useful they perceive your email to be, the higher likelihood it will end up in the trash.
Step #2
Make sure that your reader's know who the email is coming from.
You can do this in a couple of ways:
[bullet_block style="size-16″ small_icon="12.png" width="" alignment="center"]
Your from area should identify who you are and possibly your company or website name
Prefix your subject line with something that will identify the email to your reader, e.g. I write this prefix [H&G Workshop] before the subject line of any emails related to information about an upcoming workshop. This signals my readers who want information about the workshops to open that email.
[/bullet_block]
Step #3
Be as visually different as you can. This means using square brackets (which I do) or all CAPS, or "quotes" in your email subject lines. Make it stand out visually so that it looks different to other emails in your reader's inbox.
Step #4
Create urgency in your email subject lines by incorporating words like "limited time" or "24 hours left".
Step #5
Where possible, add a call to action (CTA) in the form of a question that encourages people to open your email.
Step #6
Test, test, and test some more. The more that you can test your subject lines, the better. As I mentioned before, if you're using ConvertKit, you can do this inside your sequences as well as broadcasts. But track what you test, otherwise, you won't know what's working and what's not.

10 Best Email Subject Lines
Now that you've learned about the fundamentals and have the steps outlined on how to write an email, you're ready for the next phase.
Below are 10 of the best email subject lines you can tweak to use in your own business:
[bullet_block style="size-16″ small_icon="11.png" width="" alignment="center"]
[/bullet_block]
Make sure you check out the links to see even more email subject lines that work.
Now it's Your Turn
Writing catchy email subject lines might seem intimidating but if you stick to the fundamentals outlined above, follow the steps, and tweak email subject lines that you know already work, you can't go wrong.
Now it's your turn to try your hand at writing awesome email subject lines. If you use any of the 10 mentioned above, leave a comment below with your results, I'd love to see how you go.