Starting a new business is hard, you need to get answers fast so you can make decisions faster. You wanna be making moola and improving your life and lifestyle so you can do what you love. This can be achieved by finding the best support groups for you and your business.
But what are the best support groups or networks? How do you know when you need one? Where do you find a support group or network?
I feel ya. I was faced with these same questions when I first got started, and even two years down the track, I still found myself seeking a support group that got me.
Yes, I was plugged into a great online community inside Location Rebel, but I was also on the other side of the world from most of those people, which made me feel isolated from all the 'action'.
So what's a gal to do?
Pull up her big girl pants, put her boots on and find some peeps to connect with that were a little closer…
I don't know about you ladies, but I also wanted to connect with other women who were doing what I was doing, because I needed that girly support—do ya feel me?!
If you're feeling the same way, here's how you can go about building your own network of support groups.
Best Support Groups for Your Side Hustle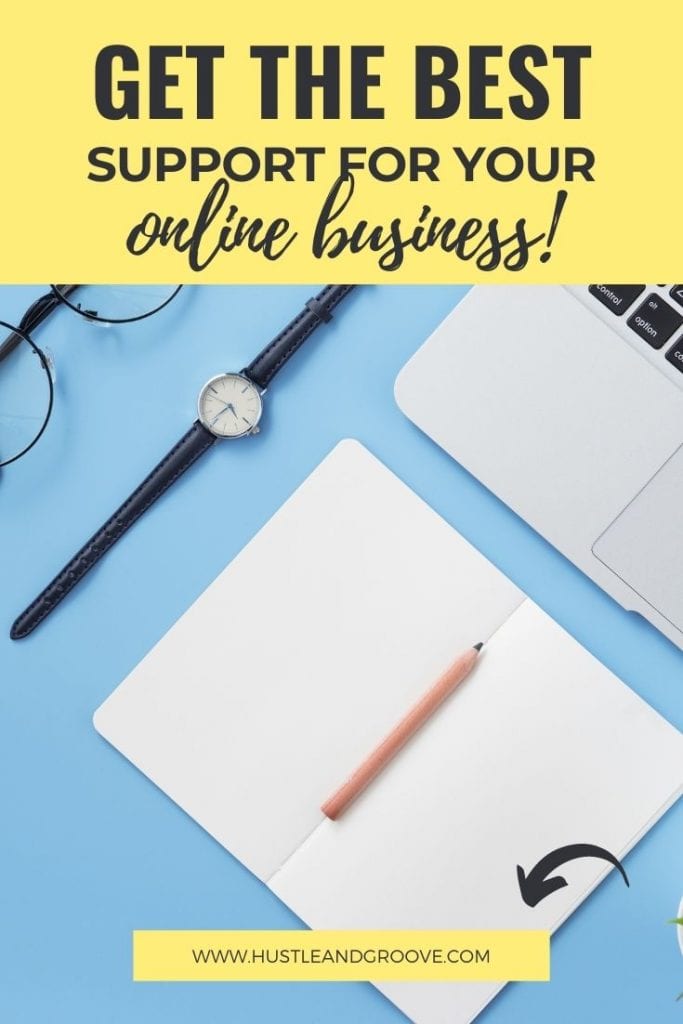 #1: LinkedIn
Jump on LinkedIn and start lurking around the different groups that are on there. If you're a freelancer, there are a ton of different groups specifically for you, broken down into your skill or service.
Side Note: This is also a great place to find potential clients as well. Find groups where your clients are hanging out and join those too!
LinkedIn is a bit cold for me though. It feels way too 'corporate' for my liking and I much prefer to connect in other spaces.
If you're more introverted or like to keep things more corporate feeling — then you'll love connecting in these groups.
If you do check out LinkedIn, make sure your profile is up-to-date because you'll get a ton of people checking you out once you start participating in these groups.
To kick things off, here's a few groups you can check out now:
#2: Facebook
Facebook is the best place, for me at least, to find groups of awesome peeps that 'get me'. I have found some great groups inside Facebook that are full of amazing ladies doing awesome things.
I've got a few collaborations lined up further down the track that I'm excited about and there is absolutely no way that I would've been able to connect with these ladies if it wasn't for these groups.
Facebook has a great search feature that allows you to find these groups based on whatever you type into the search box at the top of your Facebook feed.
So if you want to jump into a group specifically about blogging, then type that into the search.
If you'd like to join a group of freelance writers, type that into the search.
Web designer, photographer, book cover designer? Type those into the search box too and see what comes up.
Make sure you're looking for groups and not pages. There is not as much engagement on pages as there is inside groups.
Think of Facebook groups as little mini-chats and make sure you know how to use the "save post" function, because you'll start to do that A LOT once you're inside these groups.
And while you're at it, do the same to find some groups where your potential clients are hanging out too. Just like you did on LinkedIn, you can do the same here on Facebook.
Here's some groups on Facebook that you might like to check out:
A lot of them require you to join their mailing list… a small price to pay to get inside these support networks, at least in my opinion anyway!

#3: Pinterest
Did I mention to you guys that I'm in love with Pinterest yet? If you're not following me there yet, you should, I'm always finding awesome stuff on there that you guys will love. You can follow me here.
Pinterest fuels my creative side. I love visual prompts and this is what Pinterest is all about, but it's also a support network in disguise…
While you can't interact like you can inside Facebook and LinkedIn groups, there are ways that you can use Pinterest as part of your support network.
For one, you can follow a ton of group boards around topics that you need more help with or that you need support on.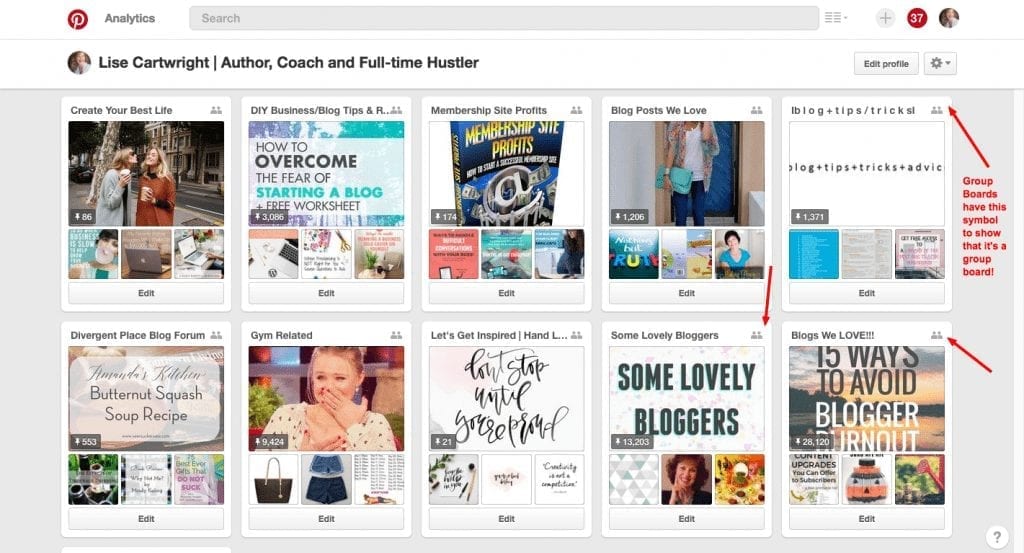 Take it a step further and ask to join any group boards that align with your brand and start sharing your stuff there too—it's a great way to get more traffic to your site.
You can join group boards by reaching out to the board owner via the Pinterest private messaging area, letting them know why you'd be a great fit to join their board. Be friendly and provide value, and make sure you follow the board rules if they have any.
Here's some Pinterest boards you should follow and also some group boards you might wanna look at contributing to (including mine!):
#4: Meetup.com
I've mentioned meetup.com before, but it's a great way to meet with local people who are doing what you're doing.
Unfortunately for me, back here in Brisbane, there is a lack of any type of entrepreneurial group that I'd like to go to… perhaps I should start my own Meetup group!
In the past, when I lived in Toronto and when we were down living on the Gold Coast, I attended regular meetup groups and found them to be a great place to network.
If you're doing something that is outside the norm and you don't have any friends doing the same thing as you, they are a great place to meet like-minded peeps.
You'll network and also find ways to collaborate and maybe even find potential clients, depending on what services you're offering.
The other great thing about a meetup group is that you can also find potential clients in other groups that you might not normally attend.
With these groups, approach the group owners and offer to do free presentations (like you would on an online webinar or workshop) about a topic relevant to those attendees.
You'll need to have business cards for these events though so that people can connect with you later and jump on your mailing list.
#5: Your email list
Depending on the type of business you're running, your email list could also provide you with a great support network that you might not of considered…
If you're looking for accountability or looking to form a mastermind, your list could hold the key to some great connections.
A simple email sent out to them outlining what you're proposing and asking for interested parties is a good place to start.
This works really well if you're looking to set up a mastermind or if you're looking for local people to connect with.
I did this recently myself and have already had coffee with a few people who are on my list — how amazing is that? Now I have a friend who I meet with regularly to work and exchange ideas with.
If you're just getting started, having your own network of support groups is going to be essential to your ongoing success.
While you might be a solopreneur–you won't get too far without some help—so invest time in a support group now so that when problems do arise, you know exactly where to turn to for help and guidance.