Freelancing, as a way of living, is growing all over the world and is currently expanding outside the traditional niches of website design and maintenance or content writing.
This means that more people have the chance to hop on the freelance train and create a different life for themselves. If you're looking to start an online business or a side hustle, have a look at the top ten freelancing skills that are about to get extremely popular in the near future.
10 Most In-Demand Freelance Skills to Hone This Year
#1: Augmented Reality
AR (Augmented Reality) is not just the technology that helped create the Pokémon Go hype! It's also being used in a wide array of professional niches such as home improvement, education, or healthcare.
Furthermore, as our mobile devices get smarter, the technology promises to become more and more embedded in our lives. For instance, in the future we may actually get to interact with machines the way Iron Man does in the movies. Until then, there are three types of AR already available and in the works. 
AR developers are among the best freelance jobs and those skills will be in high demand in the following years. In the beginning, the focus will be on mobile app development. But this will prompt a higher demand in the Mixed and Augmented Reality technologies.
#2: Blockchain Technology
If you understand blockchain and know how to use the technology the future is yours! 
The good news is that blockchain promises to be so much more than just a way to get cryptocurrencies to work. Right now, most tech industry giants–like Google, IBM, and others–are looking into it and trying to figure out how to apply it to the financial and cybersecurity sectors.
Furthermore, blockchain has a great future in other fields such as smart contracts, identity management, cross-border transactions, and more. 
#3: Cybersecurity
The recent wave of cybercrimes took the world by surprise. Knowledge in this area can put you in the spotlight of many companies that want to improve their security (especially with the new laws being passed).
In fact, the demand is so high for these skills that it is expected to surpass the available freelance specialists. So if you're looking for a highly lucrative niche and understand how cybersecurity works, this freelancing opportunity may be right for you. Still, you must understand that you'll be constantly challenged by creative and determined hackers who are driven by their curiosity.
You should also work on your communication skills since this job requires you to stay in close contact with the human part of the company as well (your client and their team). After all, the human factor is one of the main weak links when it comes to cybersecurity.
#4: Data Science
In today's day and age big companies, organizations, and even governmental agencies rely on the power of big data to deliver real-time information and provide valuable guidance. Every decision from the type of products to develop to who to let go is based on an in-depth analysis of the data flow that comes from the field. 
The flow of information is overwhelming. Business Intelligence platforms and Data Science Specialists who can understand and interpret the information are in great demand.
The job isn't easy and requires a logical mind, capable of quickly processing structures and understanding high mathematical concepts. But if you manage to understand the ropes and have the necessary skills, you won't have to worry about money ever again. Not to mention that you'll have access to a wide series of interesting projects, and you can have your pick!  
#5: AI & Machine Learning (ML)
AI and Machine Learning are already mainstream and active in important industries and business sectors such as mobile devices, video games, car development, healthcare, business and finances, manufacturing, and more. 
For instance, we now have intelligent chatbots and virtual assistants that use existent AI and ML algorithms and technologies.  These improve our lives by offering a more personalized experience when we interact with our devices. Of course, the technology is not available just for Siri or Google Now; we can also see it in manufacturing robots, cybersecurity, business management, decision-making, and more. 
Given the interest big companies and organizations all around the world have in these technologies, the demand for specialists in these fields is expected to increase with each year!
#6: Accounting
This is one of the more anxiety-inducing areas of business, and most entrepreneurs would rather hire a specialist than deal with it on their own. For many business owners, keeping books is tedious, boring, and downright confusing. That's why freelancers who enjoy doing it are in demand.
It also helps if you're familiar with several popular bookkeeping platforms and apps such as QuickBooks, FreshBooks, or Xero. This way, you'll be able to work with several different clients at once and increase your revenue as a freelancer.
#7: Analytics Interpretation
The Analytics platform offered by Google is a fantastic tool for online marketing and SEO. However, the data is completely if you don't know how to interpret and analyze the reports.
As such, a freelancer who is knowledgeable in interpreting the data is extremely useful to any online business. And if you can advise on how to use that data to further their goals, then your value as a freelancer increases.
#8: Internet Research
The internet has completely changed the way we access information. But it has also made it a lot more difficult to find reliable sources. We all do a bit of online research when we need information on a company or product. So why would anyone pay good money for this?
When it comes to doing research for academic papers and other papers that need highly-accurate information, things change because specialized information is not readily available, and it is definitely not free to access. A researcher needs to find the most reliable resources, identify and interview the most capable specialists, and saves valuable time getting the right references and guidance for the project.   
As a result, someone with these specific freelance skills and access to credible sources is incredibly valuable for such projects.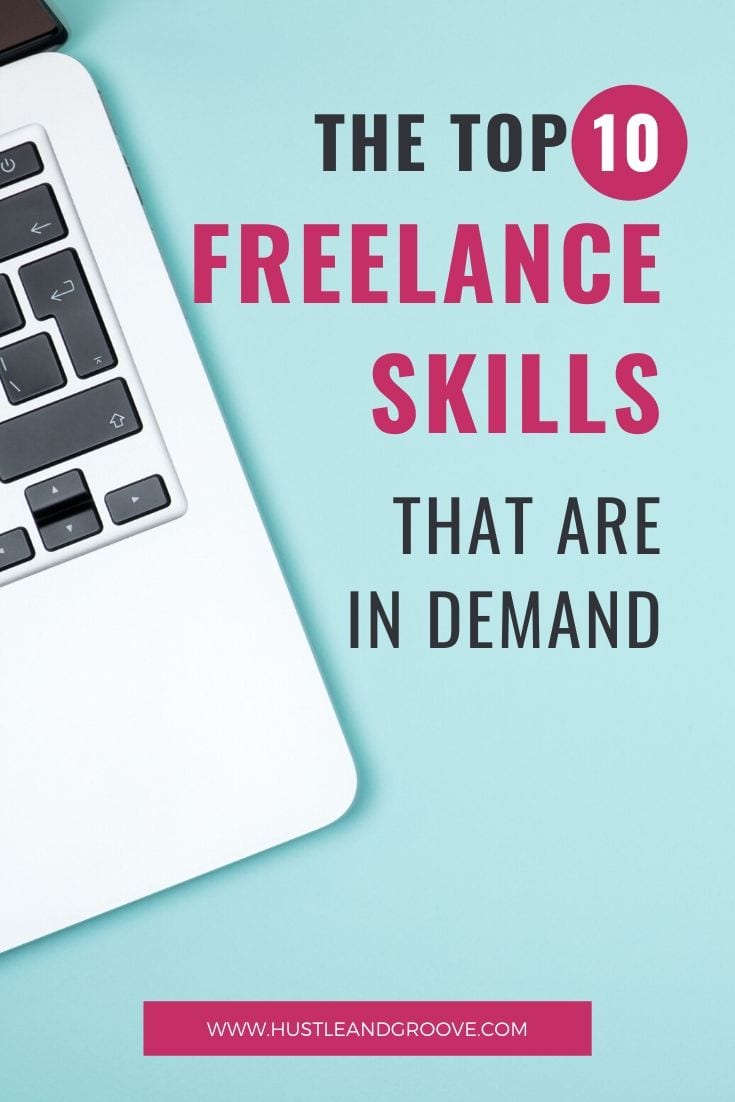 #9: Recruiting Other Freelancers
The increasing popularity of platforms like Fiverr, Freelancer, Upwork, and many others created a diverse pool of skilled freelancers who are readily available for hire. But many business owners don't have the time, resources, and skills to go through a laundry list of possible online collaborators.
As a result, there is a high demand for people who can intermediate this process. So, if you have the ability to suss out the right freelance candidate for different projects, make sure to promote your skills!
#10: SEO Editor
SEO is the mechanism that takes regular online content and turns it into new leads, sales,  and profits. But it's an area that's constantly changing and posing new challenges to online businesses. This makes SEO skills extremely valuable, especially if you know how to make online content shine for search engines.
Today, the role of an SEO Editor is just as important as the one of an online marketing specialist.
In Conclusion
As you can see, the options to become a freelancer are increasing. It's no longer just for the writers and designers of the world. The more specific and niched your skills, the better the opportunities are for you to become a freelancer.
This was a guest post written by Stewart Dunlop, who is a full-time content marketer at Foundr and part-time reader, gamer & footballer. You can follow or tweet him @stewydunlop.