As is the norm with most first encounters, regardless of whether these are in person or online, people make up their mind about you within the first 3 seconds. Great first impressions count.
So how do you ensure that a potential client receives the right first impression about you? By focusing on the areas that you have direct control over.
3 Ways to Make a Great First Impression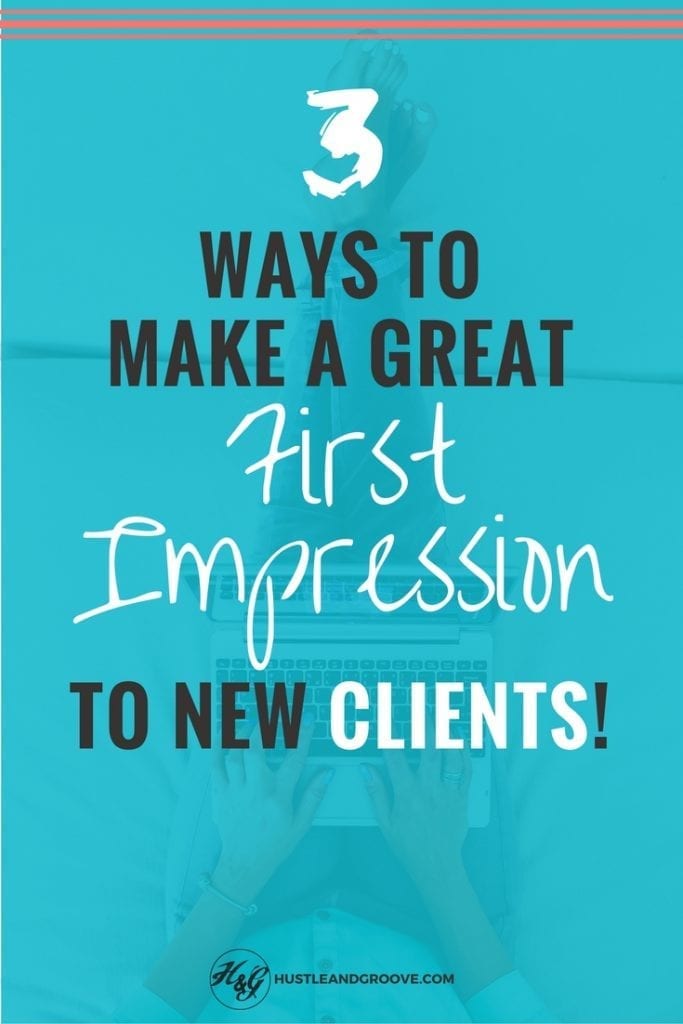 #1: Your Profile
Let's start with your profile, and by profile I mean the profile you have on sites like Upwork, Fiverr, Freelancer etc, any site that you use to find freelancing gigs.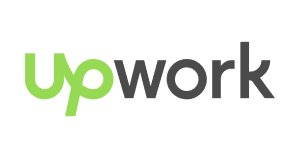 What does your profile say about you?
Does it say, "I'm experienced, working with me is guaranteed to improve your bottom line" or does it say, "I'm new, not really sure what to tell you, but I really want to work with you!"
Who would you hire?
I've been working with these types of sites for over 4 years now and there are definitely some key areas that you need to focus on to make sure your profile really hits the nail on the head from a client's perspective.
This is what you should focus on:
Your Photo
Your profile should have a good headshot image of you. If you don't have a photo on your profile, do this now. Keep it semi-professional and nice and clear.
If you have a baby face – and I'm talking to you gentleman out there – add a bit of facial hair, either through photo shopping or growing some! A peer of mine did this and saw an increase from 12% to 35% in employer replies. You can see the full details here.
Your Overview/Bio Area
This is where most freelancers make a huge mistake – they focus more on what they have achieved, their experience etc, which does nothing to compel a potential client to want to work with them.
Avoid making the above mistake; write your overview/bio as if it were a sales letter.
Think about what the client is looking for; tell them how you will meet their needs, their requirements. Including a money-back guarantee here is also a great way to minimise the risk of working with you.
Use headings to highlight key areas and tell them what they can expect when they work with you. To see how this looks in practice,
To see how this looks in practice, check out my Upwork profile.
Complete Your Profile
This is also a common mistake many freelancers make – complete your profile 100% to ensure that you don't miss out on landing clients. This includes ensuring you have work listed in your portfolio and that you've completed your skills area.
Taking some tests will also boost your profile, as it shows that you are qualified to do what you say you can do. At least 7 Upwork tests is a good place to start.
The bottom line is – if you've got an incomplete profile, one that doesn't clearly outline what a client gets when working with you and doesn't show that, through examples (portfolio + tests) that you CAN do the skills you've listed, the likelihood of being hired diminishes greatly.
#2: Your Pitch
To ensure that the first impression you make is a lasting one, focus on your pitch, your proposal or job application.
Are you falling short here? If you can't articulate to a client what they get from working with you, how can they place their faith (and money) in you to get the job done?
[Tweet "If you can't articulate to a client what they get from you…"]
I know it can be difficult to sell yourself, but this is exactly what you need to do.
Here are some tips on creating a pitch/proposal that will, at least, get you interviewed:
[bullet_block style="size-16″ small_icon="12.png" width="" alignment="center"]
Depending on the site you're applying for jobs on, you can apply formatting to your proposal, such as bold and bullet points. If you are unable to do this, then create your proposal as an attachment and provide it in this way. Bold headings and include bullet points where possible to help potential clients read your proposal quickly.
Use headings. Things like "Experience & Qualifications", "My Proposal", "Next Steps" etc. Always start your cover letter with a greeting. Try and find the name of the person who has listed the job and use their name in the greeting. You can generally find this information (if not already listed) by looking through feedback placed by previous freelancers.
Where possible, include direct links to your previous work, either a portfolio site or an actual live site where you've completed work for a client. Make it as easy as possible for clients to find out about you.
Include your Skype details so that they can reach out to you to either interview you or ask you further questions.
[/bullet_block]
Keep your cover letter brief, use bullet points and always provide your proposal as both an attachment and in the free form writing area (if applicable). Don't forget to point them to your portfolio site as well.
#3: Social Media Profiles
When it comes to social media profiles, as a web developer, it's important that you have some type of presence on at least LinkedIn, Twitter and Pinterest.
LinkedIn is often an underutilized site when it comes to freelancers, and it's for this reason that it's important that you have a good profile. Your potential clients are more likely to look here first than they are to seek out a working relationship via sites like Upwork, Fiverr and Freelancer.
The main reason? This is where they do all of their own networking, so it makes sense that they would use LinkedIn to also look for potential developers to work with as well.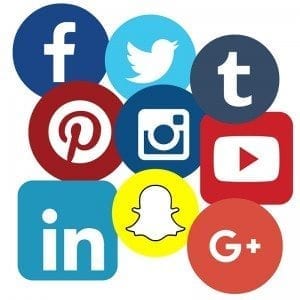 As with your profile on Upwork, you need to ensure that your LinkedIn profile is 100% complete. Make sure your profile reflects your experience and showcases the work you've completed.
Provide links to completed projects where appropriate and make sure your summary has something compelling written in it, something that will make people want to read more about you. You could rewrite the information from your overview/bio area from your Upwork or Freelancer profile here.
Here is my LinkedIn profile for your reference.
With Twitter and Pinterest, make sure you include a link back to your portfolio site and post to these two platforms often (at least 5 times a week).
Pinterest Tips
As far as Pinterest is concerned, this is a great way to showcase your work visually.
[bullet_block style="size-16″ small_icon="16.png" width="" alignment="center"]
Create a 'board' titled 'Web Developer Work' or whatever your main freelancing gig is, making sure to include your main keyword.
'Pin' all your previous work to this board so that potential clients can see the work you've done. Make sure to create some other boards that are fun and interesting to potential clients as well. Some ideas could include: inspiration board, developer meme board, cool ideas, web developing in the news and so on.
Always rearrange your boards so that you have the most important ones on the first line. These should include any boards that link directly to your portfolio website.
[/bullet_block]
Lastly, make sure you have a website! This should be a given, but is often the last thing freelancers think about.
If you're a writer, consider adding a blog to your site as well. This is a great way to establish yourself as an expert and thought leader in your niche.
Now it's Your Turn!
At the end of the day, making a good impression comes down to the amount of effort you apply to the areas outlined above. If you're half-assed about any of these things, then you'll get half-ass results.
All of the above is relatively easy to implement – don't sell yourself short, tidy up these areas and ensure that the impression you're making on potential clients is a lasting one – but for all the right reasons!
What do you do to ensure you make a good first impression to clients? Leave your ideas and tips in the comments below!
[optin_box style="12″ alignment="center" email_field="email" email_default="Enter your email address" integration_type="convertkit" double_optin="Y" thank_you_page="https://hustleandgroove.com/thanksforsubscribing" list="42312″ name_field="name" name_default="Enter your first name" name_required="N" opm_packages=""][optin_box_field name="headline"][/optin_box_field][optin_box_field name="paragraph"]PHA+PGEgaHJlZj0iaHR0cDovL3d3dy5odXN0bGVhbmRncm9vdmUuY29tL3dwLWNvbnRlbnQvdXBsb2Fkcy8yMDE2LzA0L0pPSU4tVEhFLUhHLVNFQ1JFVC1WQVVMVC5qcGciPjxpbWcgY2xhc3M9ImFsaWduY2VudGVyIHNpemUtZnVsbCB3cC1pbWFnZS0zNDYzIiBzcmM9Imh0dHA6Ly93d3cuaHVzdGxlYW5kZ3Jvb3ZlLmNvbS93cC1jb250ZW50L3VwbG9hZHMvMjAxNi8wNC9KT0lOLVRIRS1IRy1TRUNSRVQtVkFVTFQuanBnIiBhbHQ9IkpvaW4gdGhlIEgmYW1wO0cgU2VjcmV0IFZhdWx0IHRvZGF5ISIgd2lkdGg9IjcwMCIgaGVpZ2h0PSIzMDAiLz48L2E+PC9wPgo=[/optin_box_field][optin_box_field name="privacy"]We value your privacy and would never spam you — that's just gross. You can unsubscribe at anytime.[/optin_box_field][optin_box_field name="top_color"]undefined[/optin_box_field][optin_box_button type="1″ text="Access Now" text_size="20″ text_color="#ffffff" text_font="Montserrat;google" text_bold="Y" text_letter_spacing="0″ text_shadow_panel="Y" text_shadow_vertical="1″ text_shadow_horizontal="0″ text_shadow_color="#0eb9cb" text_shadow_blur="0″ styling_width="20″ styling_height="17″ styling_border_color="#027381″ styling_border_size="1″ styling_border_radius="6″ styling_border_opacity="100″ styling_shine="Y" styling_gradient_start_color="#0eb9cb" styling_gradient_end_color="#027381″ drop_shadow_panel="Y" drop_shadow_vertical="1″ drop_shadow_horizontal="0″ drop_shadow_blur="1″ drop_shadow_spread="0″ drop_shadow_color="#027381″ drop_shadow_opacity="50″ inset_shadow_panel="Y" inset_shadow_vertical="0″ inset_shadow_horizontal="0″ inset_shadow_blur="0″ inset_shadow_spread="1″ inset_shadow_color="#0eb9cb" inset_shadow_opacity="50″ location="optin_box_style_12″ button_below="Y"]Access Now[/optin_box_button] [/optin_box]