So you've set your business up, you've got your online presence sorted, website completed and a few portfolio items up on your site – now you're waiting for the flurry of clients to come knocking on your door… or flooding into your inbox. But finding clients isn't always that easy…
But, as I'm sure you've already figured out, this is not quite how you go about finding clients when you're just starting out.
In fact, this is probably the worst expectation you could have as a creative freelancer – expecting that clients will simply find you and want to work with you.
I remember thinking along these lines when I first started. I wasn't overly familiar with SEO and I simply thought that Google would start promoting my website to thousands of potential clients just because I had created a brand spanking new website… cue crickets chirping here!
Needless to say, it was a very slow first month in my freelancing career, until someone actually said to me: "Lise, what are you DOING to promote your services?" To which I responded, "Um, doesn't Google take care of that…?" I won't relay the response I got to this, but let's just say there was a LOT of laughter and a few swear words thrown my way.
So below you'll find a complete starters guide to finding clients – whether you're just starting out or need some new ideas, the tips below will help you find clients that actually want to work with YOU.
But, before we get started, let's just make sure you've ticked off a few items that you need in place to ensure you're putting your best foot forward:
You have your website or some sort of online presence completed
You have some portfolio items on your site
Your site clearly shows a way for clients to contact you easily
You have at least two social media profiles setup (I'd recommend Twitter and LinkedIn/Facebook at minimum)
You have Skype or Google Hangouts operational
Ok, now that we've got that covered, let's find some clients!
Freelance Beginners Guide to Finding Clients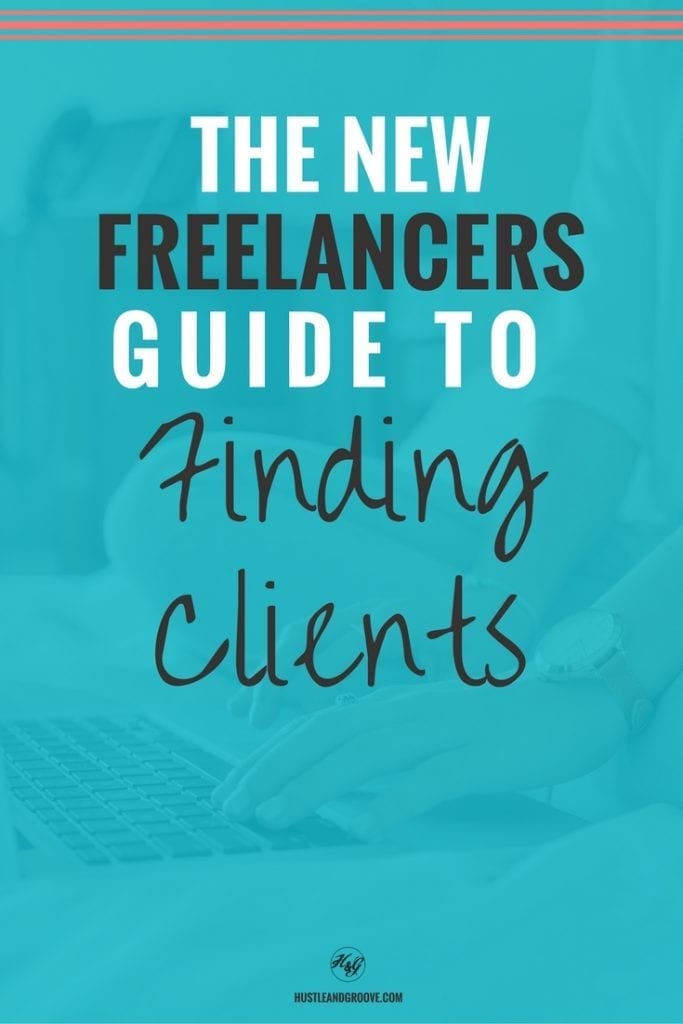 Depending on the service you're providing, there are some obvious places to start. If the service you're providing is something that you've been doing for a while, it makes sense to reach out to your personal network.
If your service is something new that you've learned or have been doing on the side for a while, you can still tap your network, but the approach will be different.
Tips for Tapping into Your Network
If your network is familiar with your service because it's something you were doing (or are doing) in your day job, then a simple email, message on LinkedIn or direct message on Twitter is a good way to go. Just a simple announcement letting them know what you're offering and that you're providing a 25% discount (or whatever) for first-time users of your service should garner you a few clients.
If your network is not familiar with the service you're looking to provide because it's a new skill set you've acquired, still chat to your network, but offer to do your service for free for the first 5 people that get in touch with you - by doing this, you build your credibility and you have some real-world items to add to your portfolio!
Another option you might not have considered is to check your smartphone - there are contacts in there that you've probably forgotten about, so make sure you check your phone as well to make sure you're hitting these people too. Don't be spammy, though - if you don't 'know' someone, then don't contact them.
Your network is full of people who are your biggest advocates, they are the people who will help you get something going if you reach out and ask – if you don't ask, nothing will happen and you'll be like I was, listening to crickets…
Your network is full of people who are your biggest advocates, they are the people who will help you get something going if you reach out and ask – if you don't ask, nothing will happen and you'll be like I was, listening to crickets…
[Tweet "Your network is full of people who are your biggest advocates…"]
Go Local
Depending on the type of service you're looking to provide, contacting local businesses could be a gold mine for you. If you're comfortable with chatting to people, it is definitely worth your while to go in and visit a few local businesses and chat to them about your service.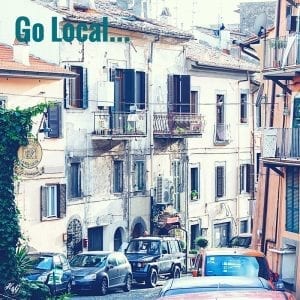 If that's not your style, you could send them an introduction email instead – although this is not as effective as chatting to them in person.
Your other option is to pick up the phone and give them a call – don't come off sounding like a sales person, you just want to let them know that you're a local person that understands the local market and that you're available to work with them if they need your services.
Aim to set up a meeting to chat with the manager or owner if you can.
Local businesses often don't know much about online marketing or the benefits around having a blog or social media presence. If this is something you're looking to provide as a service, starting local is definitely one of the best ways to go.
Utilise Job Boards
This is probably one of the most obvious ones as well, with job boards for your specific service being a great way to find people who are looking for your specific skill set.
This is how I got started as a freelancer. I utilised oDesk to find my clients and make my first $1000 as a freelancer. And while oDesk (now Upwork) is not quite the marketplace it used to be, it is still a great place to get started, particularly if the service you're providing is a newly developed skill set and you need to wet your feet.
Here is a list of some good places to start as a freelancer:
This is by no means a definitive list, but it's a place to start. A job board is really helpful to find new and long term clients on. It's a way for you to build up your client base and also connect and learn from other freelancers around you.
If you're going to set yourself up on a site like Upwork, you need to make sure that your profile is strong. It's another part of your online presence that needs to let a potential client know that you're the person they should be working with.
Make sure you have good samples in your portfolio, a professional headshot of yourself and a great bio fully completed.
As a bonus, complete as many tests (where relevant) as possible for each site to increase your chances of being promoted by sites like Upwork as a good candidate for available jobs.
Use Social Media
There are two ways that you can utilise social media to find clients:
Promote your services across your social media networks
Connect and make new contacts on your social media sites
In reality, you should do both. Promote your services once a day across your different networks.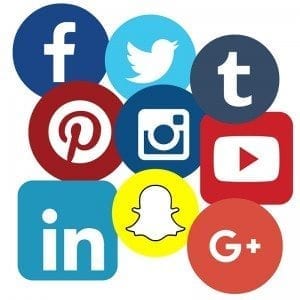 The best way to do this is via a blog post or linking to your services page. Don't be spammy, once a day is enough, just make sure you stagger when those promotional posts go out, so they are not all at the same time across your social media networks.
In terms of connecting with people, reaching out and joining groups on LinkedIn is a good place to start. You can connect with potential clients on LinkedIn as well.
Twitter is a good place to find potential clients. You can create lists of people you'd like to contact, join in Twitter chats and let people know that you can help them in some way. Direct messages in Twitter work ok, but mentioning someone in an actual Tweet is the best way to get their attention.
Social media can be a powerful tool, but it can also be very distracting. Limit the amount of time you spend on social media, but make the time really count by connecting and seeing what people are talking about – you can search different hashtags to find out if someone is looking for your particular service as well.
[Tweet "Social media can be a powerful tool, but it can also be very distracting."]
These are just some of the ways you can use to find clients when you're just starting out.
Do you have a unique way of finding clients? Share it in the comments below and let's see how many different ideas we can come up with to find at least one new client in the next month!