I love getting emails. I love getting physical mail too. Combine them both and you have a winning formula for keeping clients for life. This was my first experience with CoSchedule. I signed up to 7 days free use of their amazing WordPress plugin and following the 7 days, bought the product and a month or so later, received a cute little notebook to record all my blog post ideas from the lovely peeps at CoSchedule.
That alone had me hooked for life – I'm serious!
That is of course beside the fact that CoSchedule is THE best editorial calendar and automatic sharing tool I've found that integrates across all the major platforms I use, even Pinterest!
If you're wondering how this all works, let me show you, well actually, watch Garrett show you!
Sold? Great go get it! Ok, I know you want to hear more details so here's my thoughts on my first three months of using it on this blog.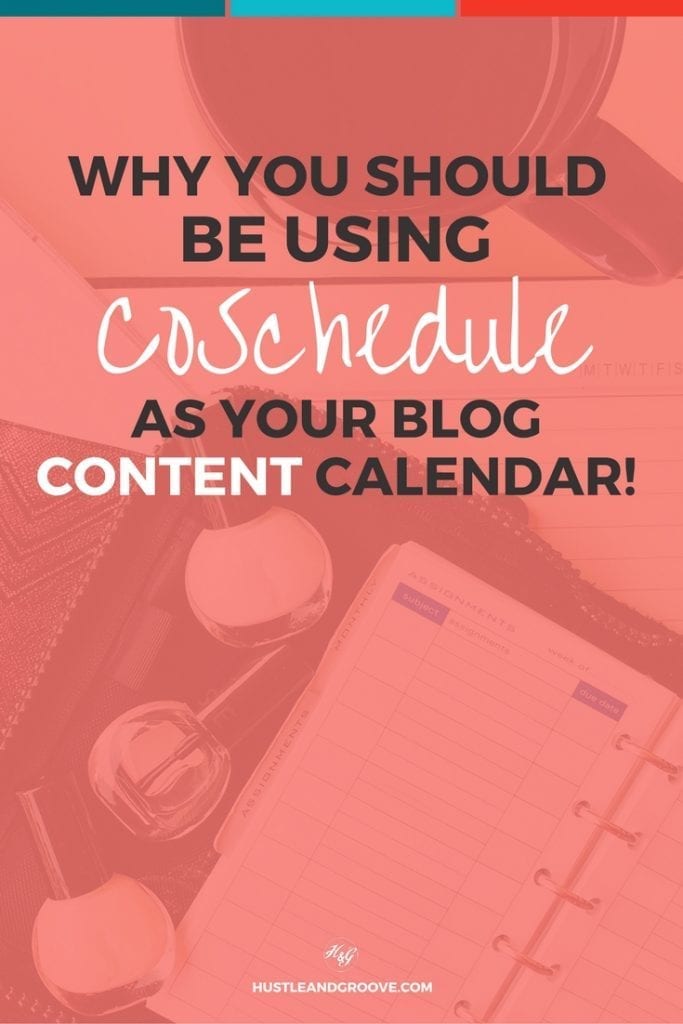 Using CoSchedule: Google Analytic Statistics
Now, I'm not much of a statistics person, but I know the importance of checking my analytics, even if I only do it monthly (I know, I know, I'm supposed to do it daily, but all I care about is writing good content!), so I was super surprised to see the increase, over the last three months, in users and engagement since installing CoSchedule.
Granted, CoSchedule isn't the only reason that the increase has happened, I'm producing more content, but without CoSchedule, I wouldn't be producing as much content as regularly nor would I be able to reach as many people so easily via the automatic social sharing function.
Add to that the recommendation from CoSchedule around how often you should be sharing your content, and the rest of my editorial calendar for the year is set.
An area that I need to work on is my bounce rate. I suspect that has a lot to do with the fact that when people land on my site and hit the home page, they enter their details for the newsletter and then leave. What I've got to figure out is how I can keep them on there longer, which ties in with the amount of content I'm producing. Another story...
Using CoSchedule: A Time Saver
CoSchedule has saved me so much time. Prior to using CoSchedule, I was manually adding posts to Buffer each week, creating images to share with them and then forgetting what I'd done.
With CoSchedule, you can schedule all your social media posts at the time you write your blog post and then choose where it's shared and when and even schedule them for specific dates. You can choose whether it's a text post, an image post or a link post, which I love.
You can see what the post will look like on each social media channel and CoSchedule will automatically add links and your blog title so you don't even need to type anything if you don't want to (although I do recommend changing the title for future social media posts).
Now, I just write a post, schedule it and then schedule all the social media posts from within the blog post editing screen in WordPress. The setting up of the social media schedule takes less than 5 minutes to sort. I've scheduled posts for the rest of this year and come 2015, I'll be going through and scheduling posts for the entire year ahead. It makes connecting and sharing my content with my readers much easier.
Using CoSchedule: The Best Editorial Calendar
Let's not forget what CoSchedule is at its very core - an editorial calendar. And while I've used Evernote + Google Calendar for a while, I find that CoSchedule allows me to see things in a more visual way than Evernote and Google could do. I schedule posts 6 weeks out, and I can move them around as I need to.
I publish on a Tuesday and Thursday every week and if I didn't have CoSchedule, I know for a fact that this would not be as easy.
One of the really great things about CoSchedule is the ability to add research links and comments from within the editorial calendar view.
It allows me to see my scheduled blog posts, but I can also see the social media posts scheduled around it. If I feel that I'm sharing too much of my own content in any given day, I can simply pick the message up and move it to another day, it's completely drag-and-drop enabled. And one of the best things is, if you decide to move a post you've already scheduled, including it's social media shares, they will all move with it. Super easy.
Working With My VA
There is a great team function within CoSchedule that has allowed me to be even more productive by adding my VA to CoSchedule as an editor. I can assign tasks to Candice from within each blog post and it makes the whole researching part much easier for me.
I schedule tasks for Candice at least 7 days ahead of when a post is due to be written. I'll add research links to the draft blog post, assign the task of summarising that research to Candice and then she gets a notification. It works seamlessly and we can both easily see who needs to do what. Major. Time. Saver.
Overall, I have loved the last three months of using CoSchedule and I can't see myself moving to anything else. At only $10 per month, it was a no brainer for me and I can't wait to see what future developments CoSchedule comes up with!
How to Get Your Hands on a Free Test Drive
You've got nothing to lose by trying this out for free! If you love the first few days using it, you can extend your trial for every social media account you choose to link up to your CoSchedule account, just so you can get the most out of your trial.