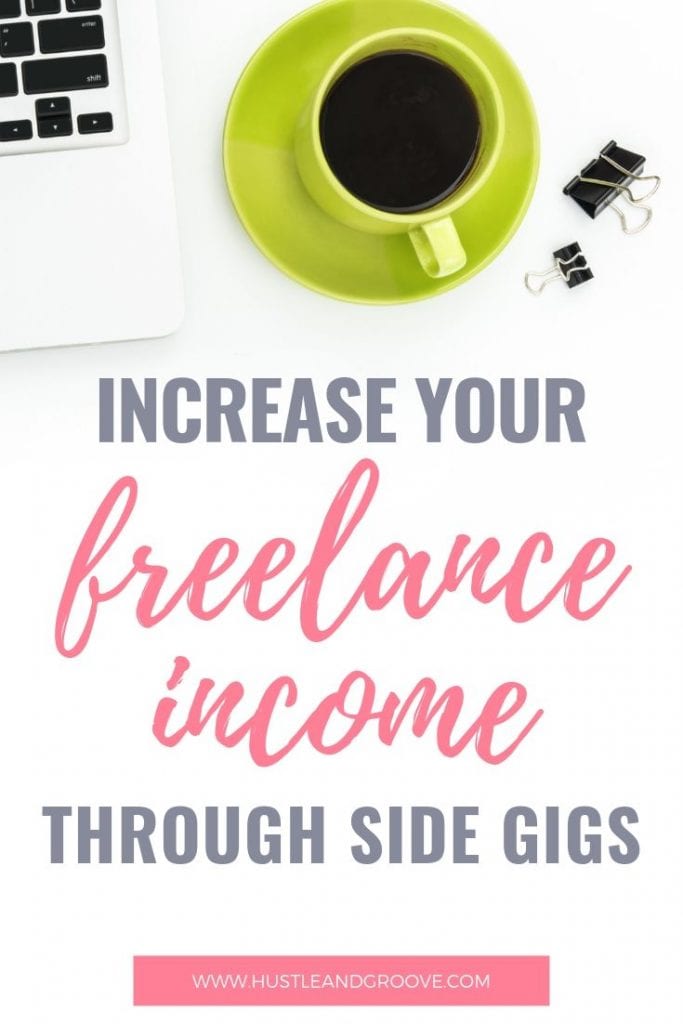 You've made it. You've reached the point of no return – you're a fully fledged freelance writer, nailing jobs on Upwork, Freelancer and any freelance writing job board you can find.
But you want to do a little more to diversify your skill base and your income by adding a few more strings to your bow.
In this post I'm going to cover a slew of 'side gigs' that will compliment the writing skills you already have.
Some of these skills will come easily, some of them you might have to learn.
It pays to find other income streams, so a) you don't burn yourself out and b) you still enjoy doing what you're doing.
You might be wondering at this point what I'm talking about! There is so much potential when it comes to the freelance world and the online world, for that matter, when looking for other income opportunities, that it's just easier if I 'show' you.
[Tweet "It pays to find other income streams, so a) you don't burn yourself out and b) you still enjoy doing what you're doing."]
Social Media Content Curator
If you fall under the copywriting freelance category, then this is the right side gig for you!
If you love to share content, enjoy social media platforms like Twitter, Facebook, Pinterest, LinkedIn and so on, then this could be an option for you too.
Managing a client's social media content is a great compliment to any freelance writer's skill base and income base.
This job basically entails researching and finding content for your client's social media platforms and drafting engaging and catchy copy from this information.
Each platform uses different medium to engage with clients and potential customers, so you could find yourself writing about something a few different ways!
This is a great skill to have and one you should definitely let your existing clients know about!
Content Curator
This is very similar to the skill above, content curating is another great side gig to add to your skill base.
This type of work is best suited to someone who has great organizational skills and is able to clearly communicate with bloggers or other writers.
It's very similar to curating social media content, but the focus is more on looking for items that can be repurposed for a client's blog or ideas for new content for their site, infographics, videos or images.
It will involve reading a lot of information and then distill this information to the appropriate people for reworking (or you could do this too!).
You could also be in charge of editing any content, so make sure your editing skills are on par.
To help edit, use sites like Grammar Girl to ensure your editing is hitting the mark.
This is a great skill to market to your existing clients or new clients as many companies struggle to find the in-house skills to have someone do this for them.
Editor
This is by far the easiest side gig to break into as a freelance writer.
Everyone is always looking for an editor and you will find a lot of work is available via outsourcing sites and job boards when searing for this keyword.
Offer your editing services to SEO companies. They often outsource their writing (as you well know!) and don't always have the time to properly edit these pieces.
Send out emails to local SEO companies and let them know your services and rates.
Use sites like Grammar Girl to ensure your editing is hitting the mark.
Language Translator
If you can speak another language fluently, or well enough to read it, then this would be a great skill to add to your bow.
There are a lot of jobs available via outsourcing sites like Upwork or Gengo for this type of work.
This is a definite skill that will bring you in a great additional income on top of your freelance writing work.
Captionist
Captioning is another area that people are looking for qualified writers in.
Captioning refers to watching a video or looking at a photo and then providing a 120-150 word caption to go with it. Sometimes, the caption maybe shorter.
If you've had any experience with writing product descriptions or if you tweet a lot, then this should be an easy task for you!
You need to be creative and able to think on your feet quickly, so bear this in mind before applying for any gigs.
Of course there are lots of other options available, but I feel that these are the easiest ones to add to your freelance writing career, it's certainly been my experience!