So you've landed a few ongoing freelance clients, wahoo! How's that working for you? Are you managing to stay on top of them and keep track of what's due when?
If you're anything like I was when I first got started with my freelance side hustle, you might be struggling a little. If you're not, then you don't need to read this blog post! Pass go and check out more cool stuff here instead 🙂
Once you've got a few freelance clients sorted—which is the far easier part in this scenario—it's now time to get down to business and really figure out how you're gonna manage all of this, particularly if this is your side hustle and you're still working your full-time job during the day.
Figuring out how many hours you've got to dedicate to your freelance clients is a good starting point, but you also need to have a plan in place as to how you're gonna manage them too.
Failing to plan is planning to fail ~ Alan Lakein
Start with Google Calendar
A good place to start is utilising your Google Calendar.
Did you know that you can create multiple calendars with different colours? You can and it's really easy. I'd recommend setting this up if you're not sure if your freelance side hustle is going to transition into your full-time hustle, because it takes the least amount of effort to implement.
And to make things a little easier, here's a quick video tutorial I threw together on just how you can set this up — you're welcome 🙂
Ok, so Google Calendar is pretty good, right? But what if you need something a bit more robust? What if you need a way to track your tasks, keep clients informed and keep track of all the emails flying around?
These two apps have fast become my go-to for getting things done and without them, I can get a little lost.
Below is a breakdown on how I utilise these two apps together to manage my freelance clients. Watch the video and see if either of these apps will work for you!
Using Freedcamp + Todoist Apps to Manage Freelance Clients
[video_player type="youtube" width="640″ height="360″ align="center" margin_top="0″ margin_bottom="20″]aHR0cHM6Ly95b3V0dS5iZS8yZmUtaFhwWk5faw==[/video_player]
As an asi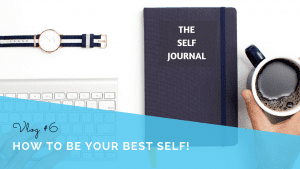 de, if you prefer to write things down instead, I'd highly recommend the Self Journal. I also use this, because I'm a little OTD when it comes to to-do lists and getting my thoughts out of my head, so if you're the same, you'll definitely wanna check it out.
If you missed the vlog episode on how I use my Self Journal, don't forget to check it out here!
I hope you'll give either of these apps a go and remember, if you want to be successful in your side hustle, you need to have a plan. If you don't have a plan, how will you know what's working and what's not? Test out these apps and find what works for you…